This week has been FILLED with "Our Hometown" blog posts… I intended to share a special place once a week – but here at the start of summer the kids and I have just been having too much fun!  There really is so much here in Northern VA for families.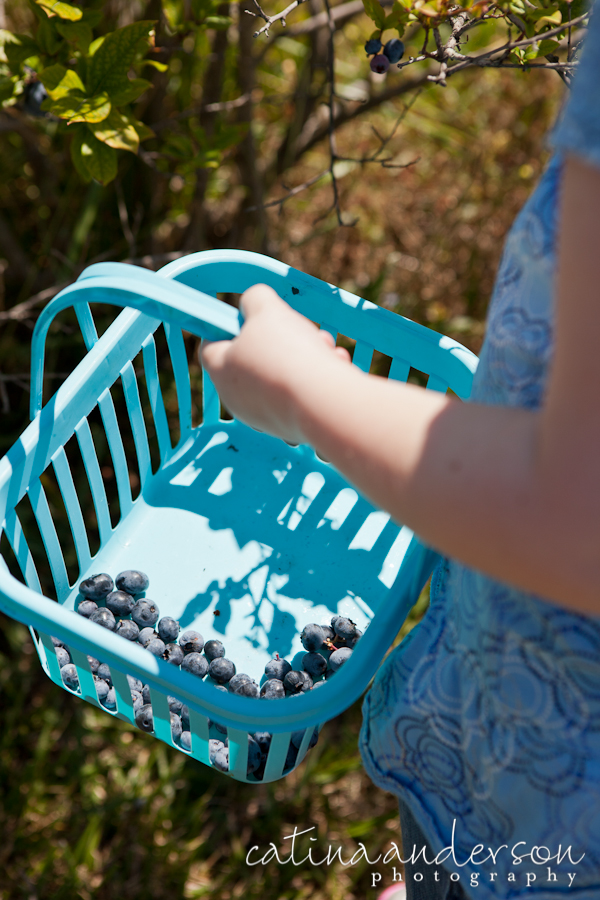 Today we went blueberry picking.  I have to say if you're looking for a fun, family activity this weekend definitely think about blueberry picking.  It's the easiest type of picking I've experienced for kids and adults alike.  At the farm we visited, the bushes are about 5 1/2 feet tall so there is no bending over for grown-ups and the kids can reach easily too.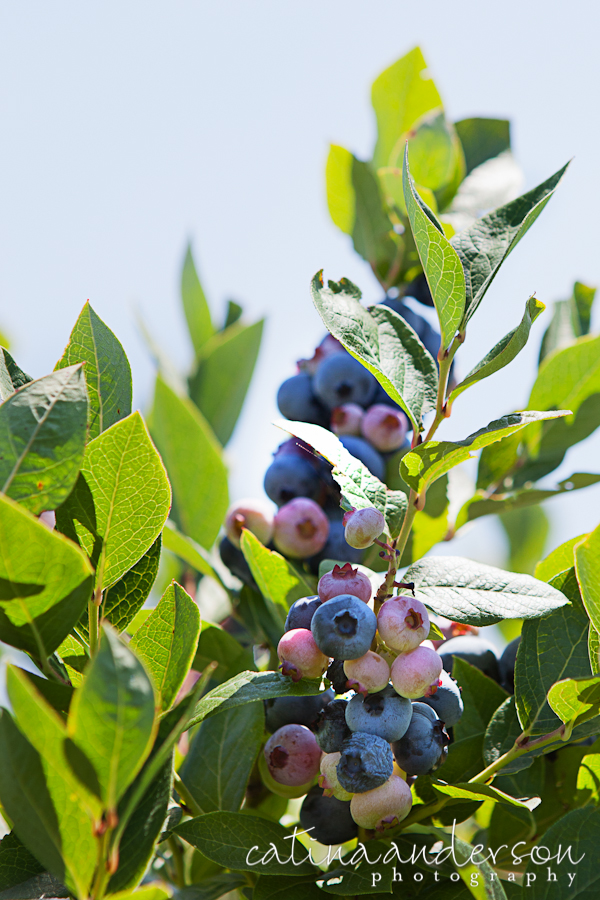 We visited Eagletree Farm & Vineyard in Leesburg, VA.  I blogged about our visit from last year (click here) where you can see more photos of the property and the berries up close.  Here's an excerpt from last year's post:
Eagletree is up rt. 15 towards the Lucketts area and well down a gravel road.  It's peaceful and quiet.  Each time we visited there were only a handful of other guests there at the same time and more than enough berries for an army!  (Meaning… if you've got a big bunch of kids this is the kind of place you don't have to worry about them getting lost… it's SUPER quiet!)  Upon arrival you're greeted by just a table with a sign, a scale and many baskets.  The sign instructs visitors to take a basket, weigh what you pick, write your name in the notebook on the table and leave $4.00 per pound as payment.  (I left just a tad extra to cover the massive number of blueberries my daughters ate instead of placing them in their buckets!).
The sign also indicates that blueberries are safe to eat from the plant – no sprays are used.
As always, I toted my camera along… since I took many pictures last year of the farm and the berries I'll just share a couple unique ones from this year…
This image caught us all off guard – we all had to take a second glance when we saw these cute little flowers – then we realized it was a daisy growing up among the blueberry bush.  I felt lucky to discover it because I think it's super-cute.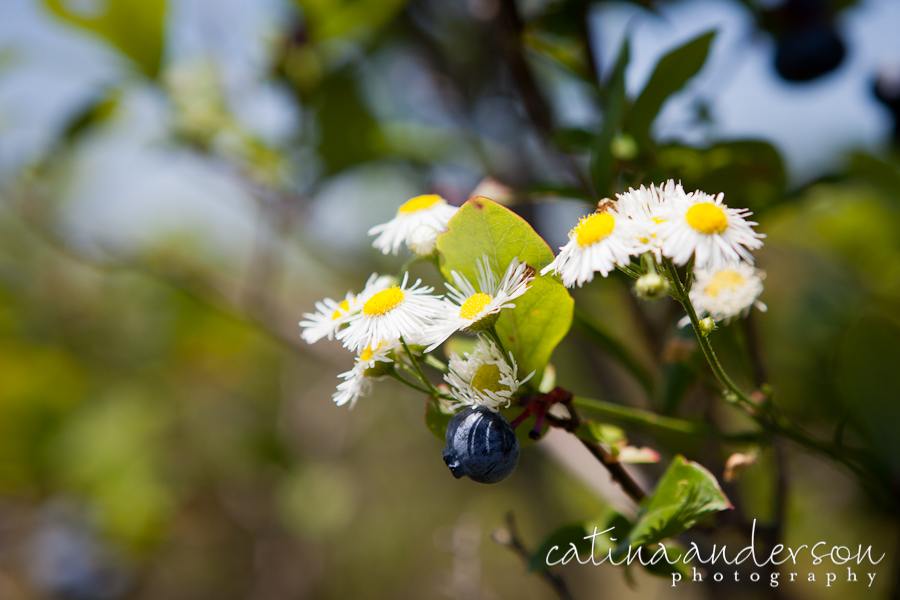 Then as we were picking we kept hearing this bird screeching and squawking … We told the kids, "Wow!  Someone must be picking berries near that bird's nest!"  That was until we saw the speakers below… lol… It certainly sounded real enough!  I bet it works great to keep the birds away from the berries!

When we finished we had 5 1/2 pounds of blueberries!  It may sound like a lot but we'll go through them super fast.  We came home, washed them and after setting a full bowl aside we froze the rest.  I can't remember where I first learned about frozen blueberries but they are the yummiest healthy snack I know… my kids LOVE them and I feel great that I can offer them this frozen treat anytime without worry.  Besides – the blueberries from this farm are not sprayed so I feel confident it's a super healthy snack.
Quick tip about freezing them (again… can't remember who recommended this to me the first time) but we freeze them in layers separated by wax paper.  This helps avoid clumping and when the kids want a snack I just lift out a layer for them.  They're also ready and waiting for use in blueberry smoothies!



please ignore the quality of the 3 snapshots above… lol… my hands were wet and the kids were begging for berries!
A couple final tips: I don't believe they take credit cards (though I'm not positive) but I think it's cash and check.  There are picking baskets available as well as take-home containers but it's not a bad idea to bring your own bucket and plastic bags as our visit today was during a busy time and many of the baskets were already being used.  This weekend berries were $4.00 per pound (or if you used their take-home containers it was $4.00 for the small one and $7.00 for the larger one).  And finally – don't forget sunscreen – hats help keep you cooler – and bug spray would also probably be nice!
If you decide to go, please stop back by here and let me know how your visit was!  I'd love to hear from you in the comments below!
For more information visit the Loudoun Farms website.  Eagletree Farm & Vineyard is located at 15126 Harrison Hill Lane, Leesburg, VA  20176 (703)777-5954.