As followers of this blog know – I love to share local family-friendly places and activities here on the blog.  WHY? might you ask, would a photographer who is primarily a real estate photographer want to do that?
Well… because I'm a mom first.  And because I sat down one day and thought… what could I possibly blog about that would be interesting to current and past clients – after all, while it's fun to look at home tours – you might not want to visit my lonely little blog after you're all settled in.  And well… my lonely little blog likes visitors!
Plus, many of my clients – primarily real estate agents – serve a clientele that is new to our region.  So I thought that sharing local family-friendly activities and places would be helpful to both my clients and their clients.  Agents are reminded of fantastic family-friendly locations they can share with their clients in helping them to choose exactly which towns and neighborhoods are perfect for them – and their clients can stop by here themselves and learn all about their new region.  I absolutely think we live in one of the best places in the entire country for families with kids – there is just so much to do here.
Anyway – it seems I go in spurts with these posts – and I probably should establish a blogging schedule… Hometown Tuesdays perhaps?  But, sometimes I just can't wait to share something we've enjoyed that you might also enjoy.
Today it was Raspberry Picking!
Yep – I love u-pick – I've blogged previously about blueberry picking here and here, and pumpkin picking (here)… today we were back to Wegmeyer Farms in Hamilton, VA (one of my favorite local farms) for the start of raspberry picking.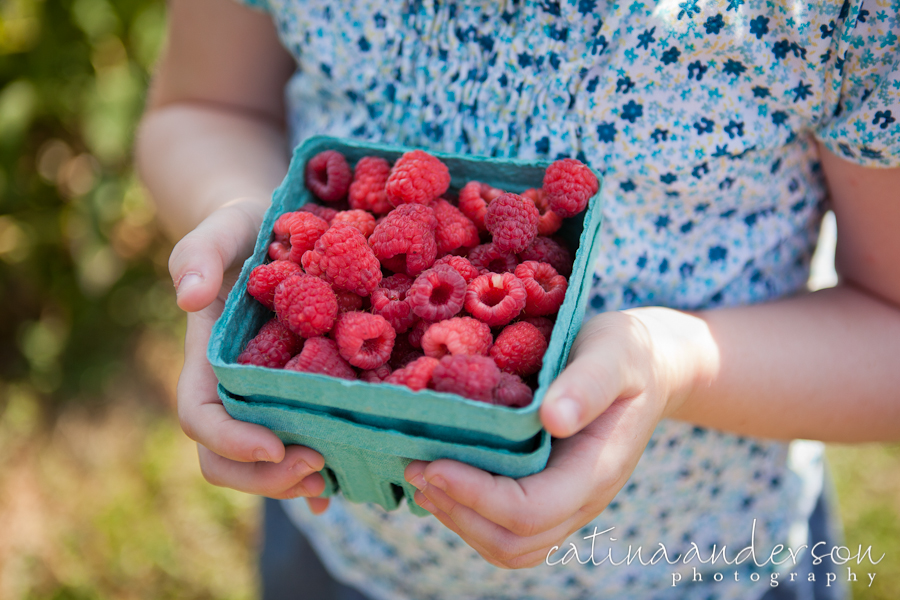 We brought home 3 pints of juicy,  yummy raspberries.  I will freely admit that I pulled out a Skinny Cow Ice Cream Sandwich, chopped it up – and topped it with a handful of berries for breakfast… lol… my kids would call that "backwards day."  I call it YUM!
Berries are $5.00 per pint – they supply the baskets.  Cash or checks only.  And don't forget the hats and sunscreen!  (and maybe a teeny bit of bug spray too!)  🙂 Oh – and a quick note – raspberries aren't quite as easy to pick as blueberries because of the lovely thorns and pricklies on the stems.  I didn't have very much trouble this morning but a lightweight long sleeve shirt might be something to consider if this might be too bothersome.  Of course… at today's temps I wasn't coming anywhere near long sleeves!  And we did just fine!  Visit their facebook page for up to date postings about when the field is open.
ENJOY!