NOTE: Update 2015 – I can't find current information on this farm so I am not sure they are open for blueberry picking any longer.  This is an older post.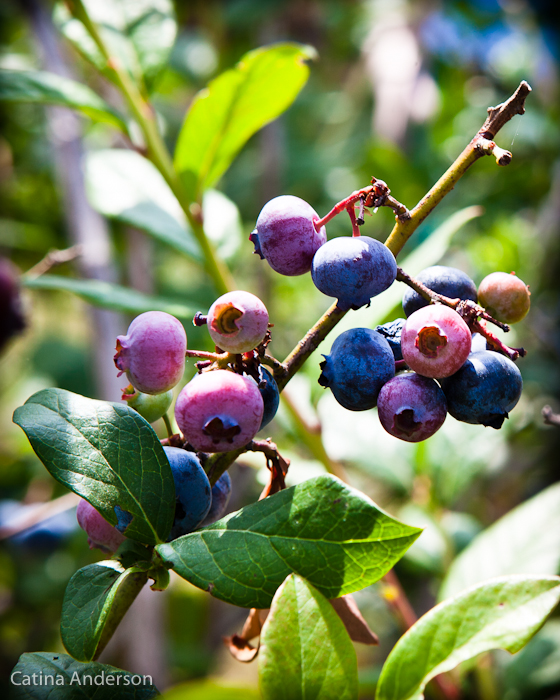 This is the very first in a new category of blog posts!  "Our Hometown" will highlight local parks, businesses, events and other family-friendly fun throughout the Metro D.C. region – and especially in Northern Virginia.  There will be little rhyme or reason to how places are chosen to feature – except that they will most likely be places my munchkins and I visit and enjoy.
Why start this new series on a photography website?
Well – It's great fun to share my photography with readers and clients.  But I wanted to think of a way that I could share some information here that would be useful to readers on a regular basis – not just when you have a photography session done and are waiting for a sneak peek – but useful throughout the year.
I've lived in Northern Virginia for about 10 years – and in the Washington Metro region my entire life.  And I just LOVE it here.  There is so much to do – and now that I have young children I've found there is even more to discover.  I've dedicated myself to spending my summers making great memories with my children… and I know there are tons of moms just like me – always on the lookout for new places to take their kids.  So – as we make discoveries I'll share a few pics here.  If you have a great place to recommend – please let me know!
I also thought my clients who are realtors might enjoy passing along these articles to your clients who are new to the region to help them get acclimated and so they can see some of the places, people and events that make this region special.
So here goes… installment #1… Berry, berry, blueberry!  Berry Picking at Eagletree Farm & Vineyard – Leesburg, VA.
Mid-June through Mid-July is blueberry picking season in Northern Virginia.  I must admit – I've never been blueberry picking in my life until this week… but now that I've gone we'll be going again and again!  (In fact, we've already been twice this week!).  Picking blueberries is super easy!  I never realized the bushes were so tall – almost hedge-like.  There is literally no bending-over needed.  So, bring some bug spray, a hat, some sunscreen… and pick all the wonderful anti-oxidant power you can handle!
After a recommendation from friends we visited Eagletree Farm & Vineyard in Leesburg, VA.
Eagletree is up rt. 15 towards the Lucketts area and well down a gravel road.  It's peaceful and quiet.  Each time we visited there were only a handful of other guests there at the same time and more than enough berries for an army!  (Meaning… if you've got a big bunch of kids this is the kind of place you don't have to worry about them getting lost… it's SUPER quiet!)  Upon arrival you're greeted by just a table with a sign, a scale and many baskets.  The sign instructs visitors to take a basket, weigh what you pick, write your name in the notebook on the table and leave $4.00 per pound as payment.  (I left just a tad extra to cover the massive number of blueberries my daughters ate instead of placing them in their buckets!).  The sign also indicates that blueberries are safe to eat from the plant – no sprays are used.
I spoke with Lori McKeever, one of the farm owners, yesterday.  She thinks they have about 1 week left in their season depending on whether we get some rain soon or not.  So if you're planning to pick, pick soon!  Though I can say that today we were greeted with row upon row of bushes full of blueberries. We brought home 6 1/4 pounds and are so excited to start planning out recipes!
For more information visit the Loudoun Farms website.  Eagletree Farm & Vineyard is located at 15126 Harrison Hill Lane, Leesburg, VA  20176 (703)777-5954.