Today's installment of the "Our Hometown" category features a fantastic waterpark right here in Loudoun County.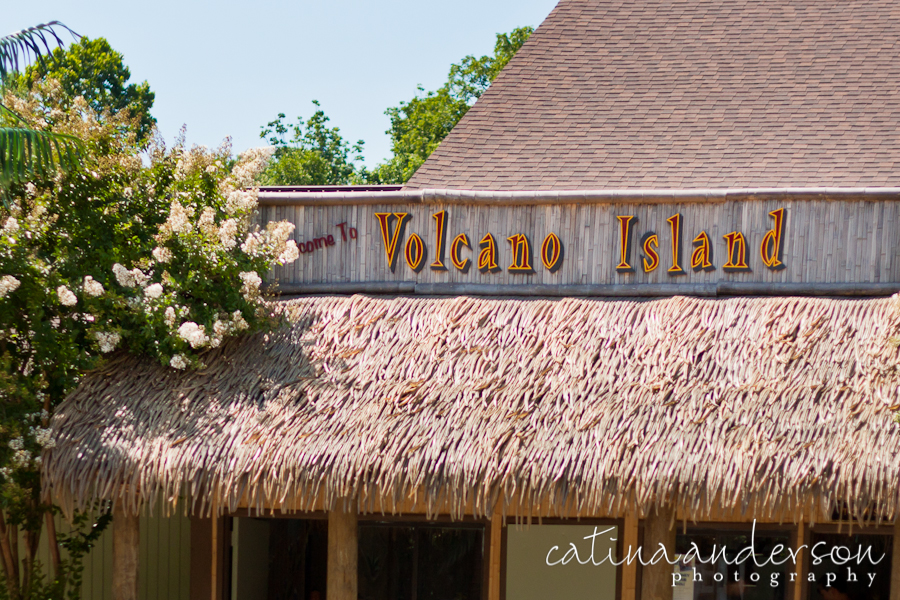 Before we moved I lived only 3 miles from this waterpark but today was the first time we visited and I have to say it was an AWESOME day!  I can't believe we didn't visit sooner!  Good friends of ours invited us along and I'm so glad we went.  The weather was gorgeous and the deck features large umbrellas that provided much-appreciated shade for the mommies.  There are five large play areas: a swimming pool (with ropes separating the different depths), two huge waterslides that empty into one end of the large pool, a deck area with sprayers and fountains for the little ones, a separate zero-entry pool which features smaller slides and a huge bucket that dumps massive amounts of water at regular intervals, and a sandbox play area.  There is also a mini-golf course right next door and on-site concessions.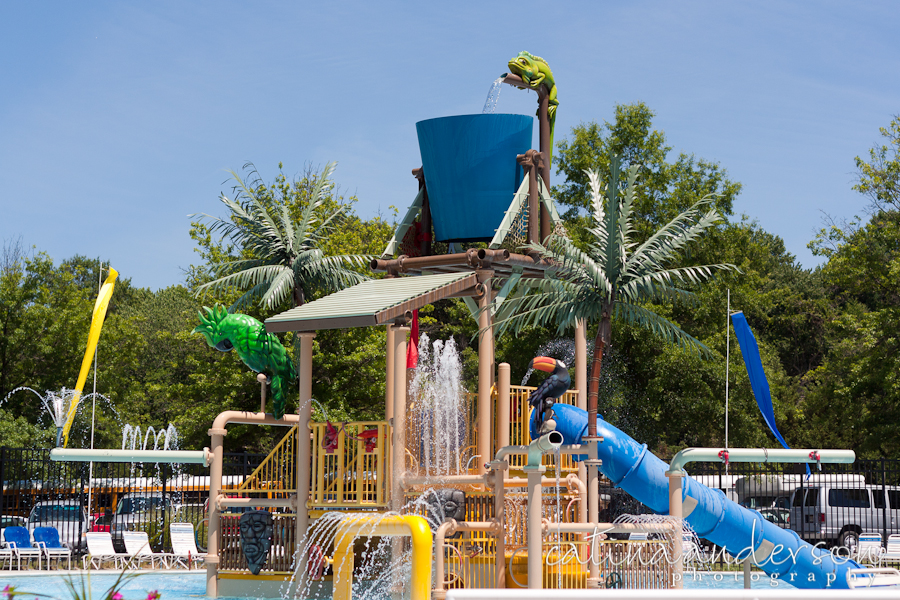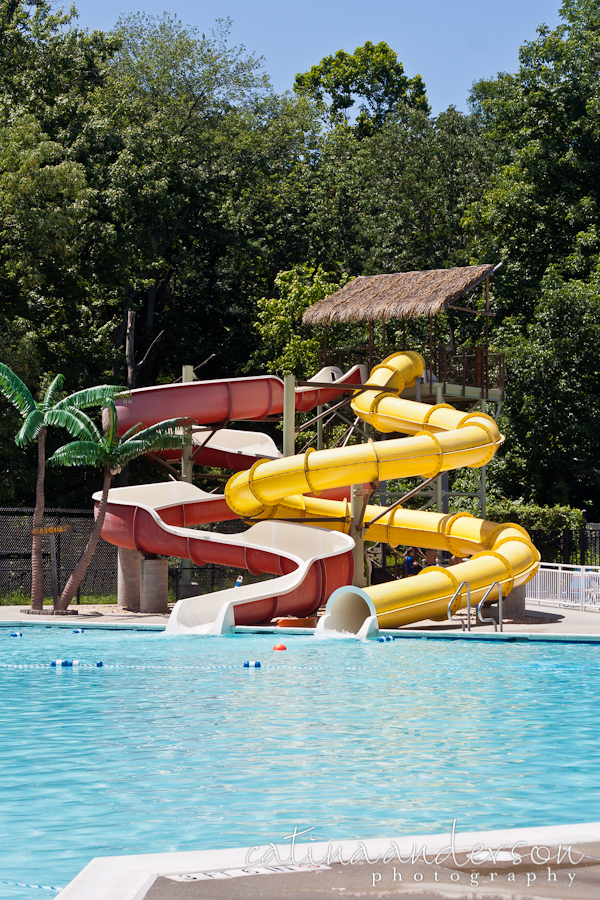 Volcano Island Waterpark is one of the Northern VA Regional Park Authority (NVRPA) waterparks.  This one is located inside Algonkian Regional Park in Sterling, VA.   Visit their website and check out the cool 360 degree photo (<—- click the link… it's super cool!) that's featured there – you can click and drag to see the entire park… very neat.  The only thing I felt was missing from this waterpark experience was a lazy river… no lazy river…  Still it was a wonderful visit.

We paid the day rate to enter but when I got home I looked up the website and it appears that you can also purchase season passes called "Bounce Passes" that allow you to visit all 5 of the NVRPA Waterparks throughout the season if you're really into the waterpark thing.  The mini-golf course is separate or you can purchase a combined ticket if you want to do both in one day.  We spent a lovely 4 hours there today and I suspect it won't be our last visit this season now that we've discovered this local fun-spot!