Last month I was asked to do some photos of a flag in-motion for a Halftime Magazine cover.  I went in three different directions with the assignment creatively.  One of the looks I went for was utilizing motion blur against a black background.  This wasn't, ultimately, the look that was chosen.  But I was tickled with some of the resulting photos because they're kinda cool and absolutely different than what I have photographed in the past.
We set up some studio lighting along with an on-camera flash in a dark room against a black curtain.   Then we started tossing and shooting.  Utilizing rear-curtain flash sync we were able to achieve the affects below.  In post processing I simply had to remove my friend who was tossing the flag for the resulting image.  I have to say I was surprised by the white streaks created by the pole and that is maybe my favorite feature of this series of images.
It was so much fun to experiment with new techniques and to just play.  It took quite a bit of research and patience and certainly resulted in some sore muscles for my assistant as I muttered those most-repeated words known by every performer… 'again' … over and over.  So special thanks to David for his help.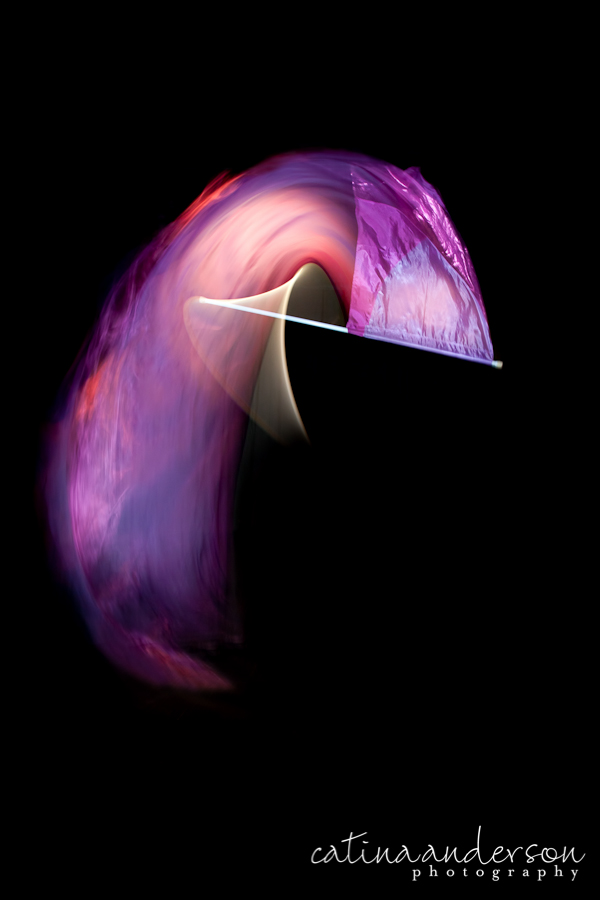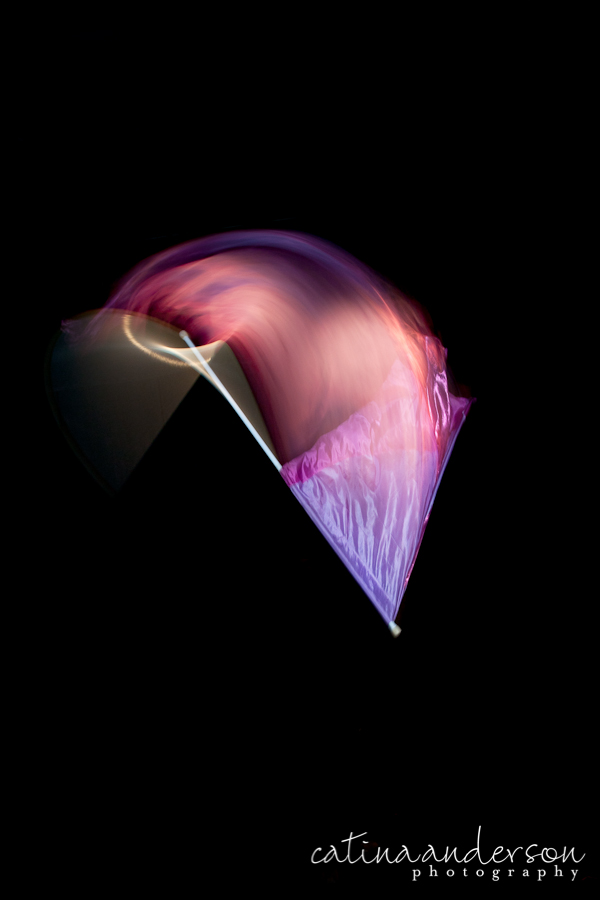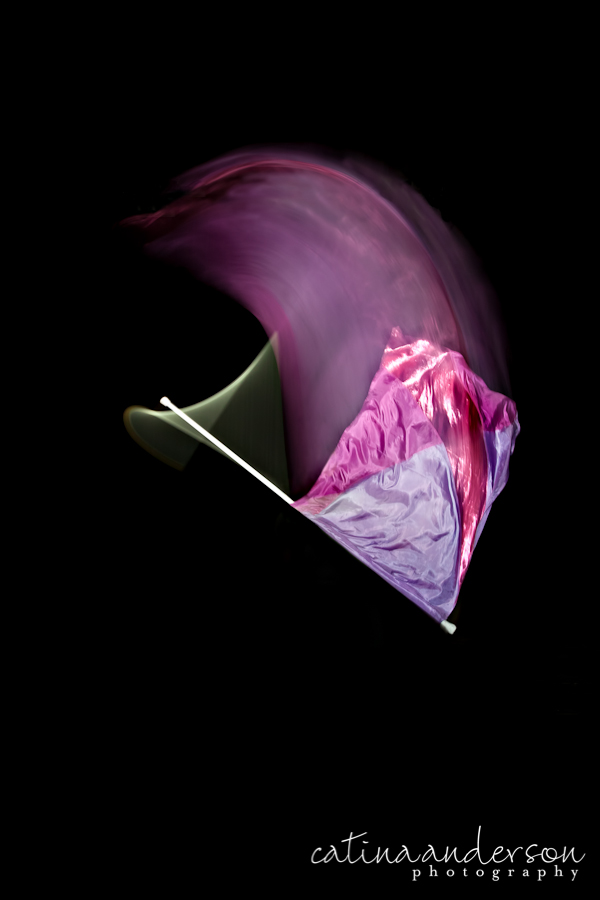 A couple weeks ago I posted another sneak peek from this session done with swing flag instead of tall flag.  I called it "Melt" – click here to see that one.
Thanks for taking a peek!