Today's post is an "Our Hometown" entry – one of my favorite weeks of the year – County Fair Time!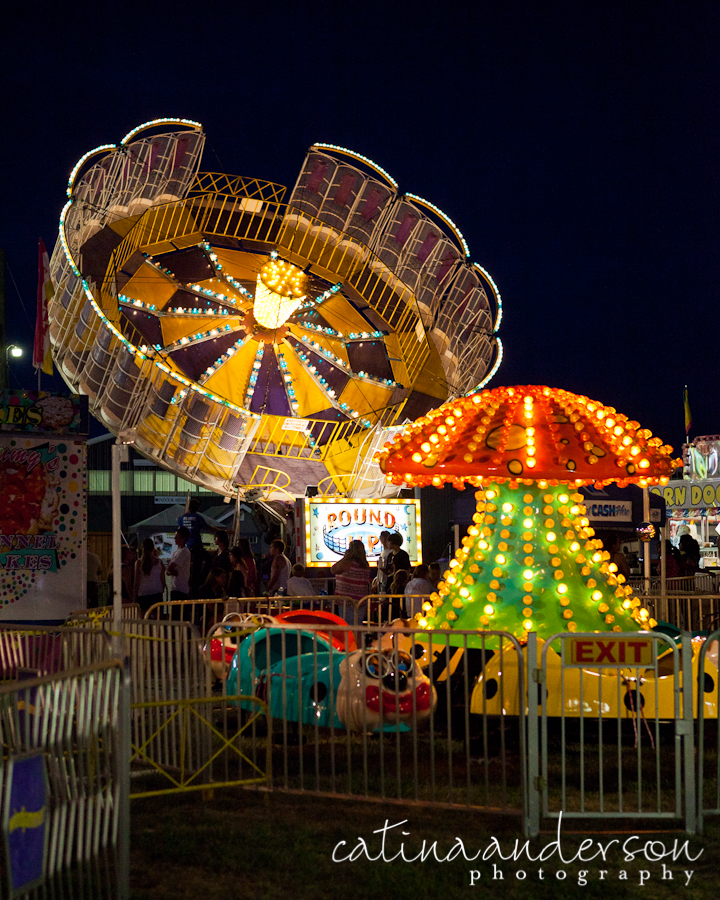 As a kid we visited our local county fair every year – as a matter of fact, where I grew up it was in September and schools actually closed a day just for the fair!   On that day the carnival stayed open the entire day and you would visit building upon building of student fair entries along with the 4H, scouts and crafter entries.
The Loudoun County fair is a bit smaller than that one but still alive with all the fun and nostalgia that defines a county fair: pie eating contests, magic shows, acrobats, demolition derbies, bike shows, animals, even a rodeo.  I'm so glad that my children will have these great memories with our family.
We went to the fair on Wednesday evening where we caught the bike show shortly after arrival and I snapped a few pictures from behind my little ones.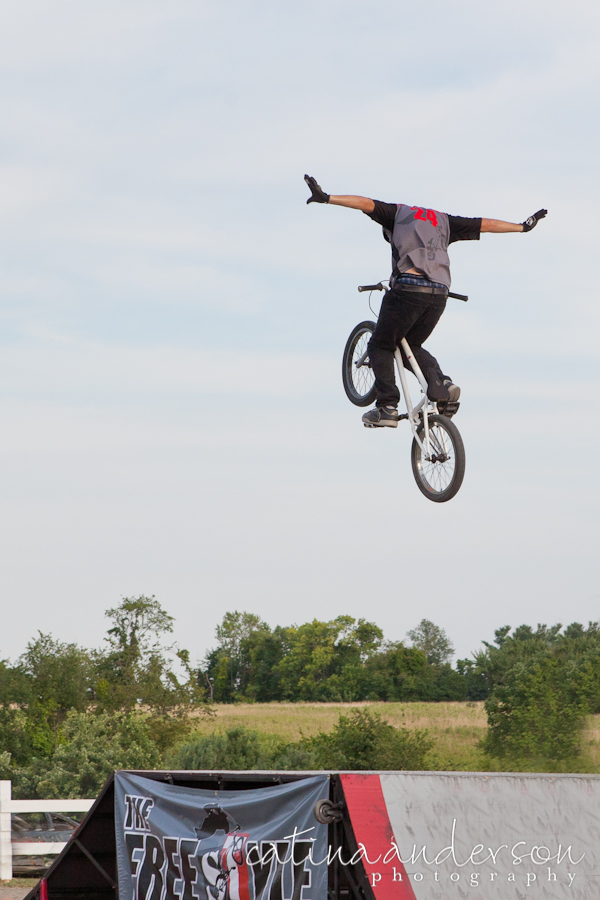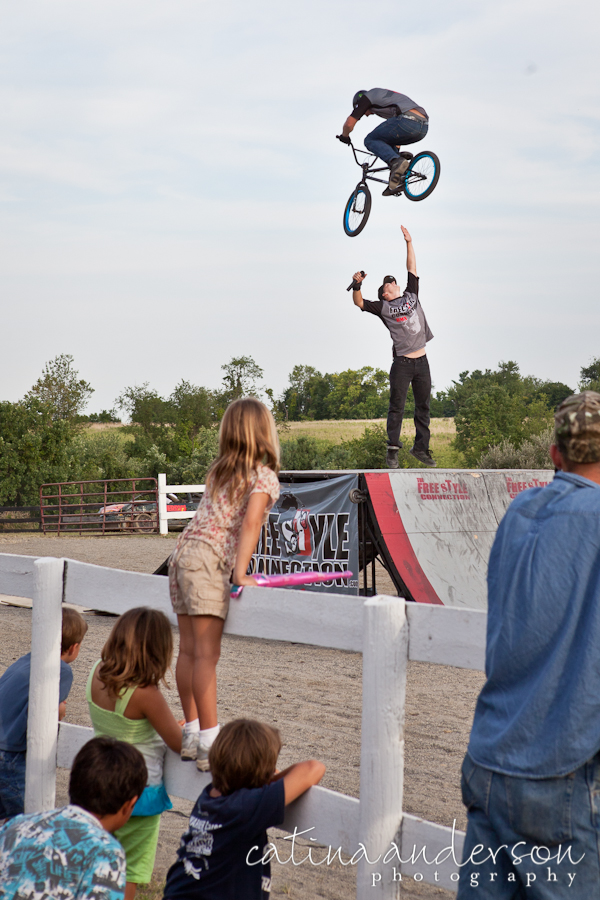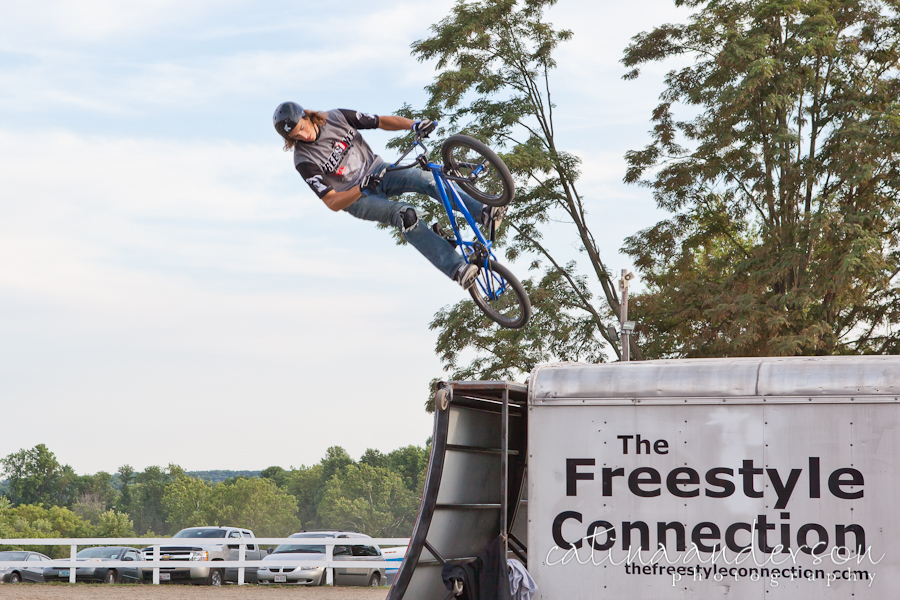 Of course, the main attraction for my 7-year-olds was the colorful carnival.  It's the main expense too… lol… although if you watch for "children's day" (it was Wednesday afternoon this year) the kids get in free and you can buy an all-you-can-ride wristband.  I believe there are a few hours on Saturday this year also reserved as wristband time.  That's definitely a more cost-effective route than the one we chose… During most times tickets at the carnival were about $1.00 each (less if you bought more) and each ride was either 3 or 4 tickets.  It's funny how this system makes you ignore the fact that the "go-around-in-circles-car-ride" that lasts 1 minute just costed $6.00 for your two kids… but eh… it's once a year.  And yeah… funnel cakes are $7.00 too… We managed to avoid those.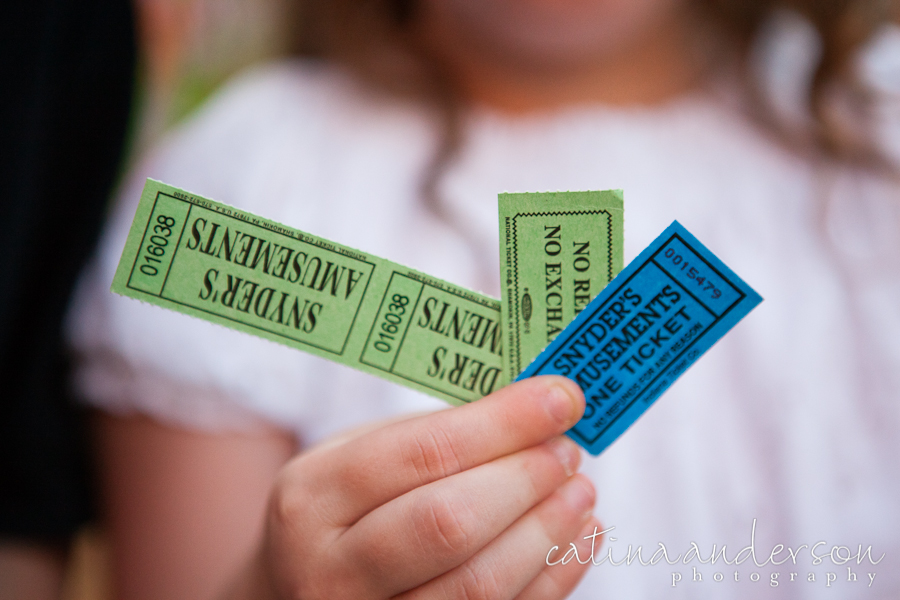 Still… I rode the bumper cars, scrambler and "Round Up" (a.k.a. Gravitron) with my kids and had a blast – we made memories – we laughed and giggled… and in the end it all was worth it.  We did decide ahead of time that each child could choose three midway games (so we would have a way to limit that expense as well) and they cooperated beautifully.
In addition to the carnival they also rode a camel (yep… not a pony ride… a CAMEL ride!) and saw an acrobatic show.  If you haven't visited the county fair yet – it's open for one more day (through Saturday, July 30) and you can see the schedule by clicking here.  There are all sorts of exciting shows tomorrow including the acrobatic show, a magic show, a fire fighter training show for kids, something called "The Great Little Bear Show," a professional rodeo, a kiss-a-pig contest (lol), Karaoke contest, Wildlife Ambassadors and an old fashioned barn dance.  That is… of course… if you can tear the kids away from the carnival 😉  Tickets are $10.00 for adults, $5.00 for children ages 6 – 12 and free for children under 6 and active military personnel with a valid military ID.  Have fun!