I finally got through my pictures from our visit to National Harbor last week.  Like I mentioned in the post about the carousel, you really could make a good day of it traveling to National Harbor with the kids when the weather is nice.  There is quite a lot to do.  Here is what we did the last time we went!
We visited the National Children's Museum.
[UPDATE: The National Children's Museum has closed it's doors at National Harbor (read more through this NBC4 article) so it's no longer an option for your day at National Harbor]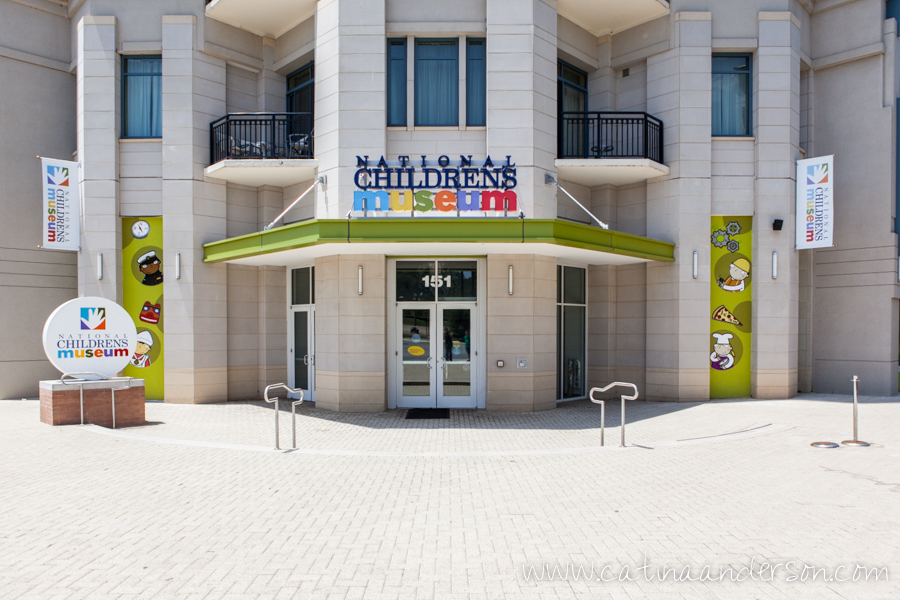 My girls are ten so they were a bit old for this museum which is designed for ages 8 and younger according to their website (but we had half-price admission and I was curious!).
There are great places for imaginary play including a pizza parlor, a simple machines exhibit, a fire/rescue exhibit (with dress up), and a general store/town.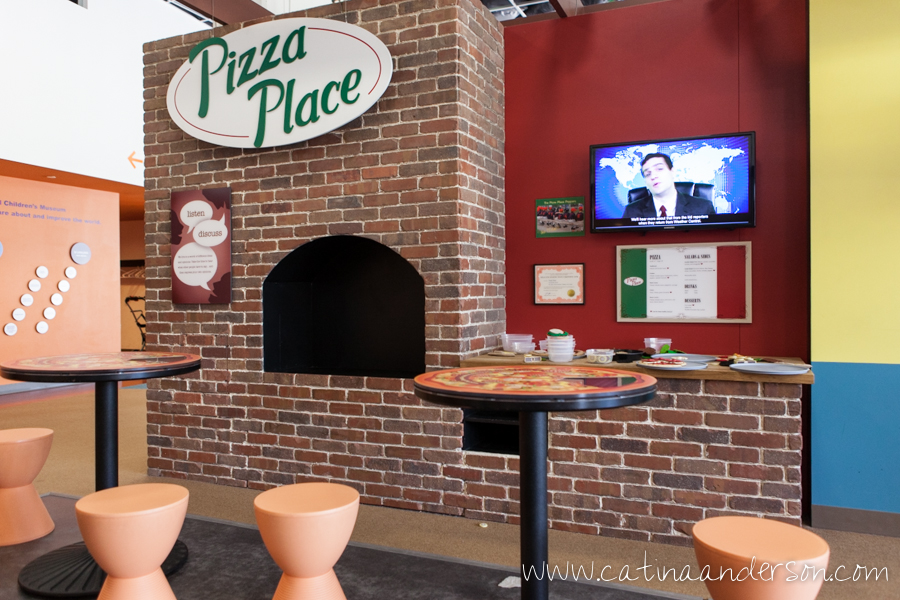 The other side of the museum has lots of hands on areas to build (with blocks and even cars to race) as well as some imaginary play areas with foods.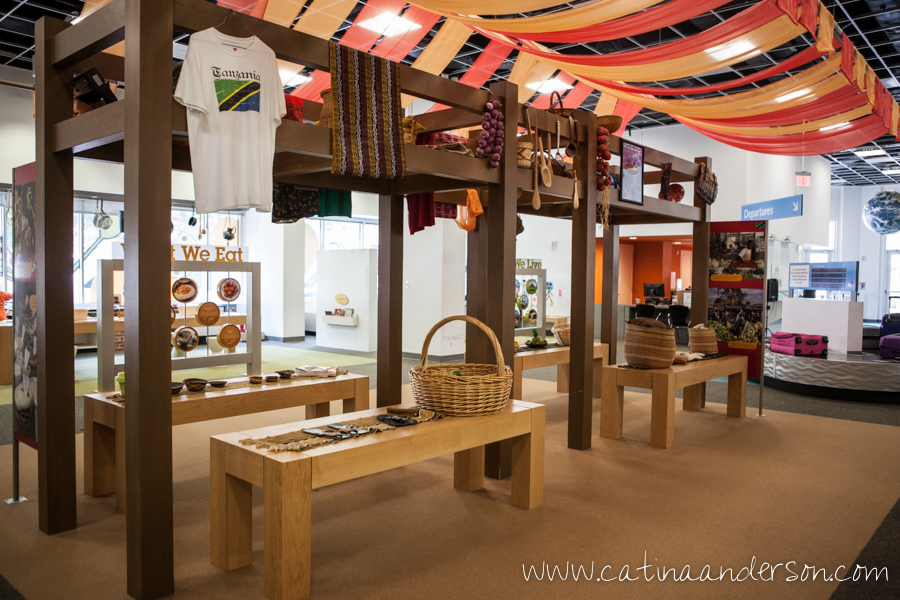 The entire museum was clean and felt very open.
There were lots of fun craft projects available too.  Make sure to go to the project rooms behind the pizza place.  I almost skipped it because it looked like space for camps or classes.  However, it was an arts/crafts space open to the public.  There was also a hands-on science room where kids could touch things like seashells and models of the teeth of a variety of animals.


Throughout the museum there were tables and museum staff waiting to do art projects with the children.  One station had the kids make their own butterfly wings to wear.  Another had them create their own bugs from clothespins and other crafty items.

Finally, there were two theater programs while we visited.  One was a move-it program designed for younger children and the other a play about recycling that we attended (I would say it was also more appropriate for younger children, although my girls did enjoy it).
If you have a children's or science museum membership to any other museum that participates in the ACM reciprocal program be sure to bring your card for 50% off admission.
After our visit to the Children's Museum we grabbed some Rita's Italian Ice and headed toward the Capital Wheel with a couple shopping stops along the way.  One of my kiddos was brave enough to give the giant ferris wheel a try with her grandma.  It was around $15.00 a person (adults), $11.25 (kids) with the option of also buying a souvenir photo.


I had no idea that the National Harbor has a giant TV screen in their center plaza.  The day we were there was the big USA World Cup Game.

and this is what the plaza looked like with all of the World Cup excitement!

If only the game had ended a little bit differently… sigh…
But the one good thing about so many people up there was that there was no one down here.

I don't think I've ever been to National Harbor during warm-weather and been able to take a photo of "The Awakening" with no one in the sand.
Apparently they have movies on the plaza throughout the summer.  Click here for their schedule.  It might be the perfect way to finish up a family day at National Harbor.  Most of the movies start at 6 p.m. so a picnic dinner after a day exploring followed by a movie on the plaza.  Sounds great!  There is also a military concert series.  Dates/Times on their website.
Of course… it was HOT this day and the sun was beating down.  We opted not to visit the sculpture either.  Instead we headed off to the carousel.

$5.00 for unlimited rides… I sat and rested my legs while the kids rode about 10 times in a row… I think if I'd been willing to stay longer they would have made it a goal to ride every animal on the carousel.  But… I wore jeans and it got much hotter than I expected.  So off we went.  I will say, as I did in my carousel post earlier this week, that it's a good deal.  Our mall has a carousel that is $1.50 per ride.  For $5.00 you only get 3 rides at the mall.  Here at National Harbor I know my kids rode at least 10 times in a row (without being required to exit… presumably because it wasn't crowded).  If you hit the carousel when you first arrive and then again later in the day you really get your money's worth and you're sure to have happy (if not dizzy…) kiddos!

In addition to all that we did on this visit, there are also paddle boats for those feeling strong and adventurous and there's a fantastic walking path that takes you atop an overpass to look down on the Woodrow Wilson Bridge.  The overpass is landscaped, has benches, has an eagle statue and even has little telescopes for the kids to get a better view.  It's got high fencing for safety as well.
On a nice day with a hat and some sunscreen there is LOTS to do at National Harbor!  It makes a nice family field trip and we'll surely go back again when the weather cools off!