Last week we visited National Harbor one afternoon.  It was our first time there in about 2 years and much has changed since our last visit.  There is now the huge Capital Wheel ferris wheel, a Children's Museum, a large television screen in the central plaza and a Carousel!  In addition to these new (to us) features there are also paddle boats, the Awakening Sculpture in the Sandy area, beautiful shops and eateries (albeit a bit pricey), a nearby outlet mall (which we haven't visited just yet) and a nice bike/walking path that takes you atop a landscaped overpass that looks down onto the Woodrow Wilson Bridge.
Honestly – there is enough to do here now that, given comfortable weather it makes a great spot to hang out with the kids and could easily fill an entire day.  We went on a day that was pretty hot outside – so that was a challenge… and it happened to be the big USA game for the World Cup – so while it added a bit of fun and excitement to the atmosphere it also was super crowded.  But we still enjoyed our time there.  I plan to go back with the kids one day this fall when the weather is a little nicer.
I should post a "Day at National Harbor" post but, honestly… I still have too many pictures to sort through.  So today it will have to just be a focus on the Carousel.
The Carousel is located on the waterfront and is adjacent to a parking lot (which I believe is now called the Carousel Parking Lot).  It's the farthest point to the right if you're standing and looking out at the water.  It's also the last attraction before you get to the walking path I mentioned above.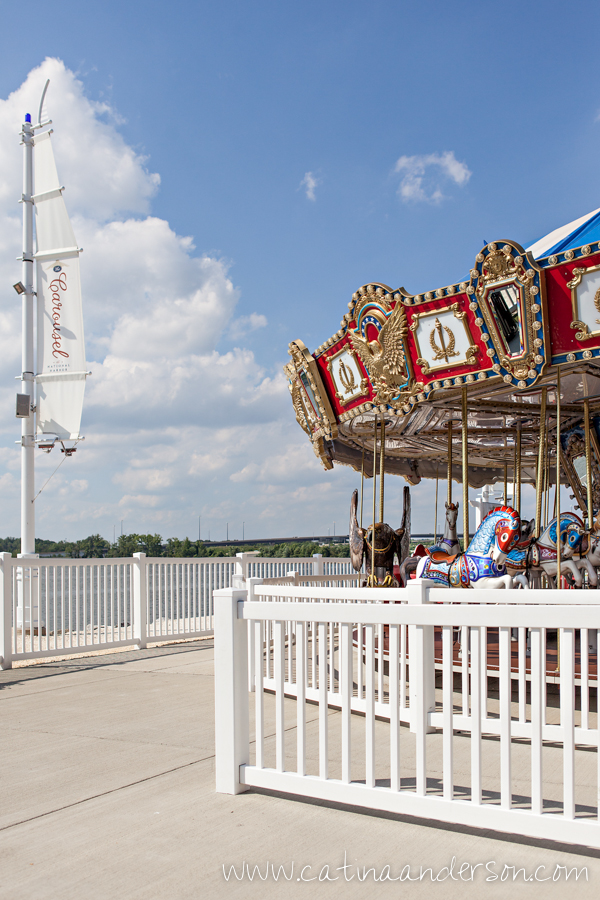 It's $5.00 per child (adults with a child ride free) or $3.00 if you have military ID and this is a for a wristband that allows unlimited rides all day.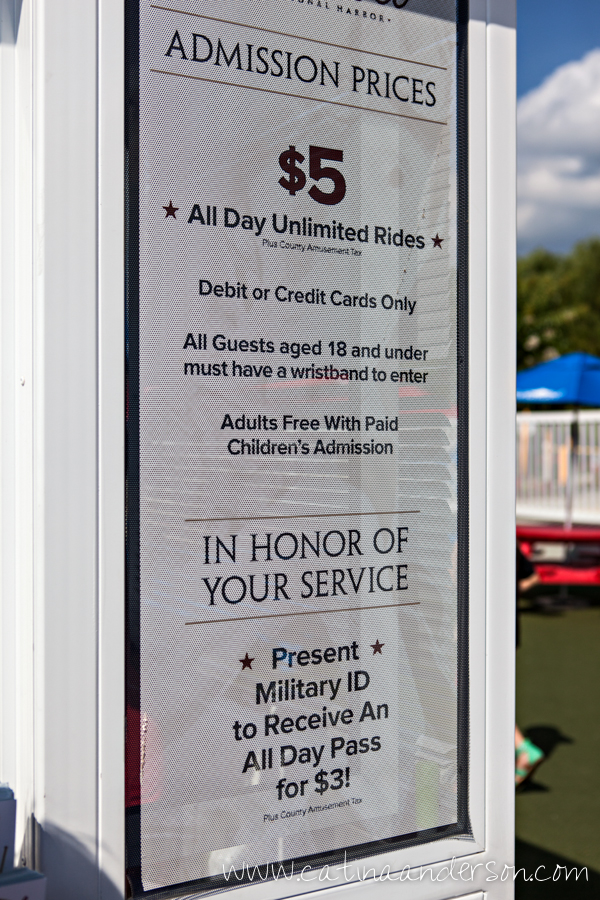 At first I thought it sounded a bit pricey but then my kids rode it 10 times in a row.  When I thought about the mall carousel that is $1.50 a ride I realized it's actually a really great deal.  If you hit the carousel first on your trip and then again on the way out you're sure to get your money's worth and also have super happy kiddos!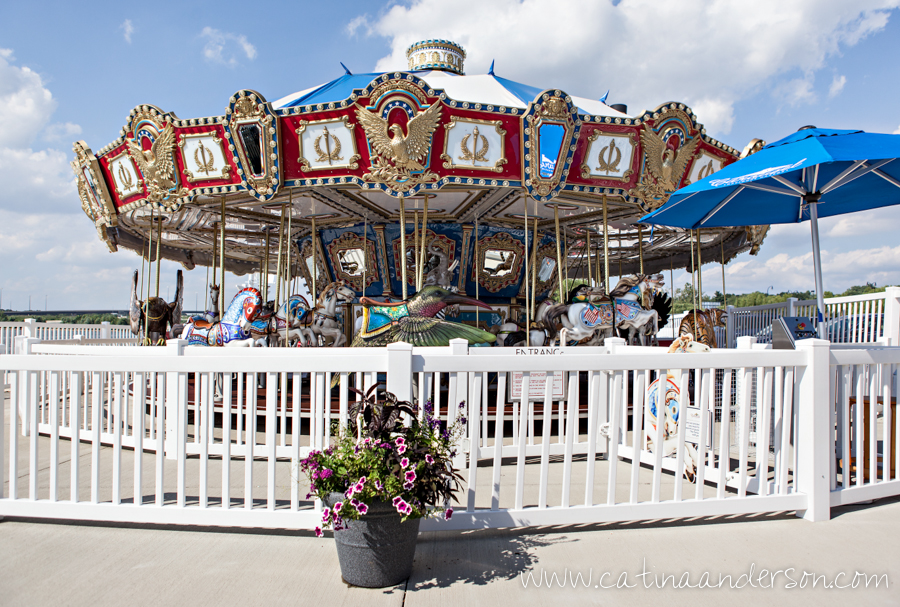 For more pictures from visits to National Harbor see: