This may be one of my favorite projects ever.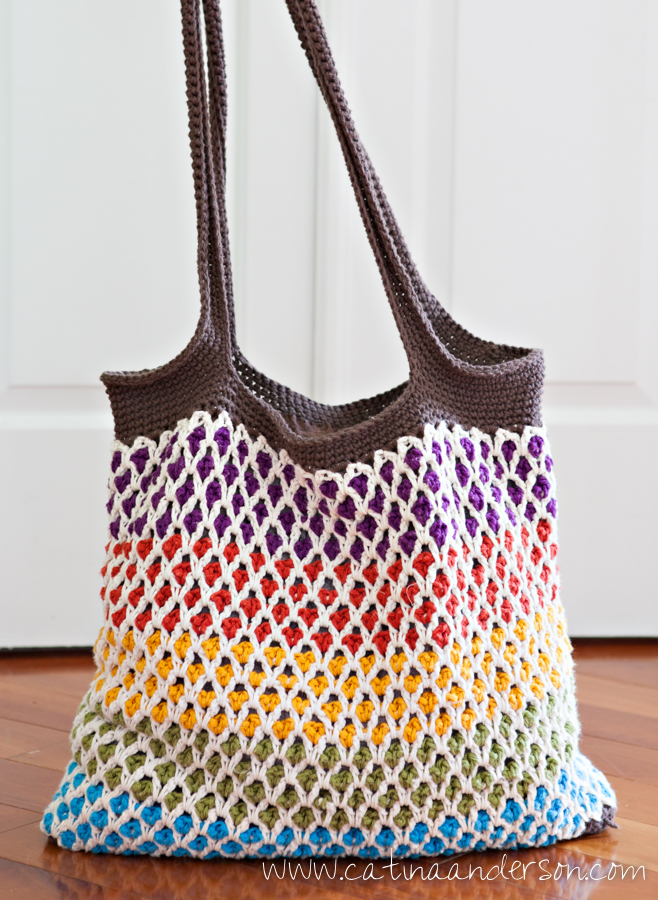 A month or so ago I came across the Moroccan Market Tote pattern by Tamara Kelly on Moogly.com.  It's a free pattern and I found the colors striking.  Plus, I had a variety of cotton yarn leftover from various projects in colors I thought might work.
But… as usually happens… I then decided my colors didn't work and went and bought new yarn.
…
Anyway!
I thought this bag would be much smaller but really it's pretty gigantic.  Check it out.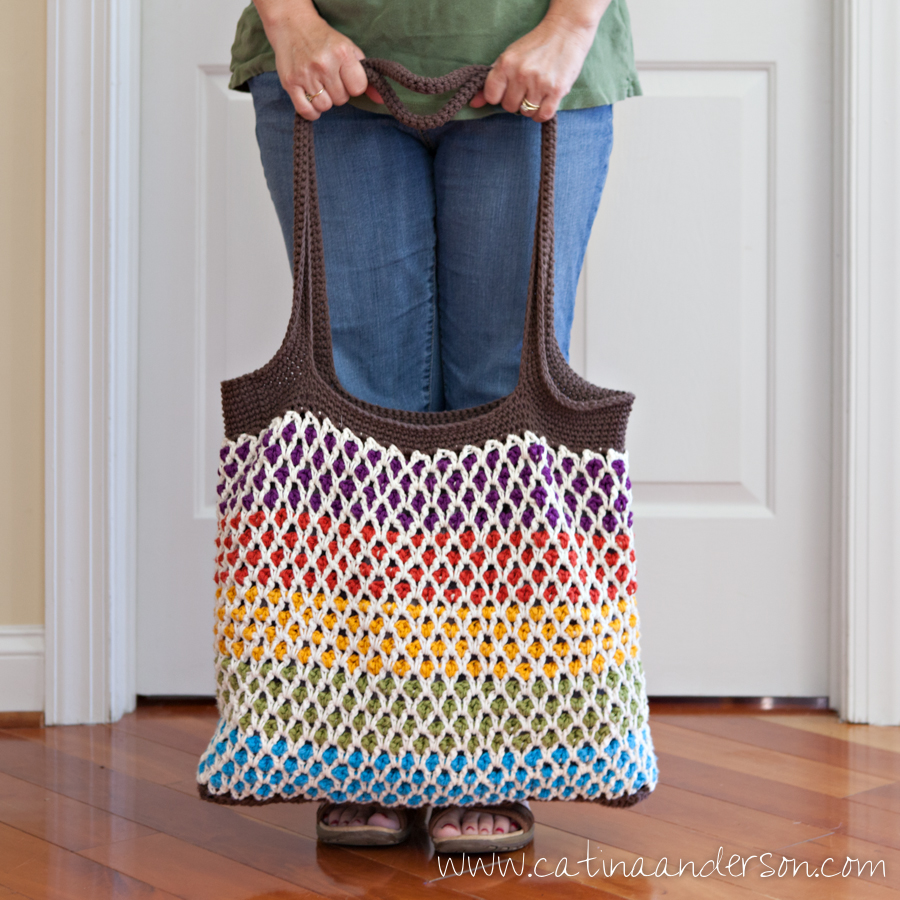 Realizing it was too big for my kids I needed to figure out what I was going to use it for.  Turns out it was about the same size as the old tote I was using for my crochet projects.  And, you know? A crochet bag should be a crocheted bag right??  Besides… I just think it's adorable!
I made mine in cotton yarn.  I also lined it – which was a first for me.  You'll have to ignore my sloppy, first-timer stitching and the messy machine stitching around the pocket.
Let's focus on the positives…
…super cute cotton fabric
…I made pockets!  (4 of them actually!)
…I got fancy and divided one of the pockets so it would hold pencils or crochet hooks
…I learned to use the blanket stitch rather than just a whip stitch.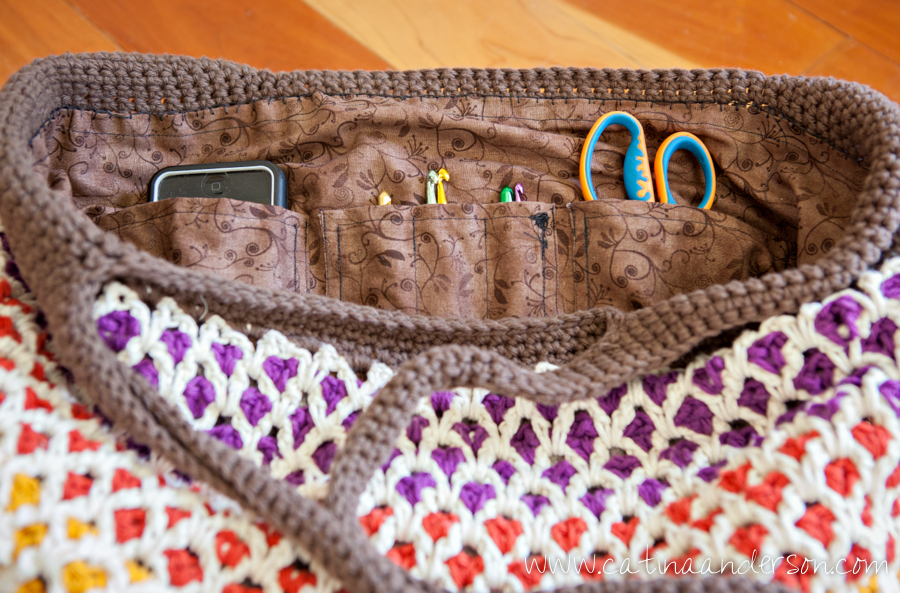 The lining didn't fit exactly but it's close enough for me and I learned a lot in the process.
Thank you Tamara for an adorable pattern!  I'm so tickled with my new crochet tote!