Sometimes a day at home results in awesome teachable moments when the always-nearby camera really comes in handy.
Today it was when I asked the girls to put the dog out.
They started yelling, "Mom! It's a Monarch! A Monarch!!!"
I grabbed my camera and ran outside to see what the fuss was all about.  After all, we've been letting our milkweed grow and working on planting more and more flowers for pollinators for the past 2 years but we've yet to see even a single Monarch in our yard.
Here's the beautiful little butterfly we found.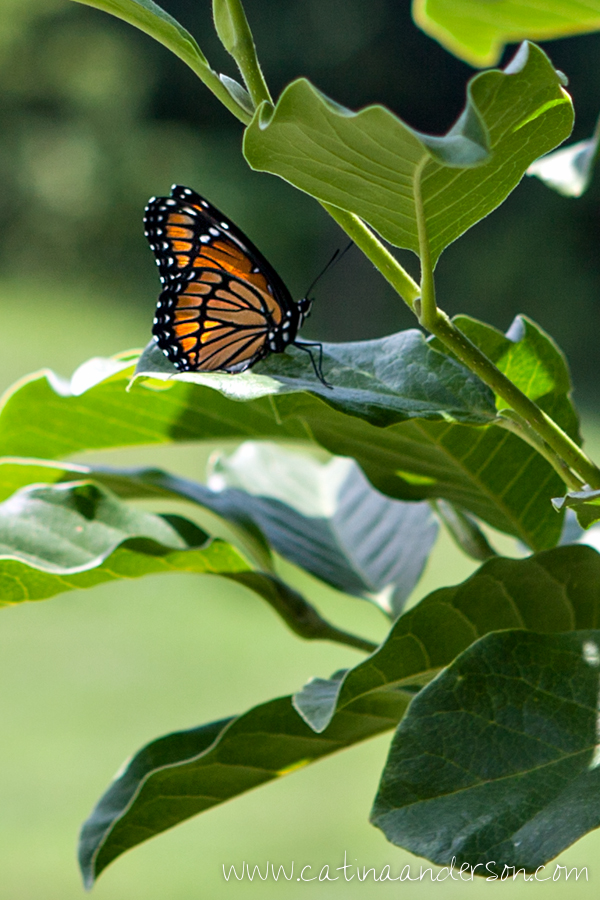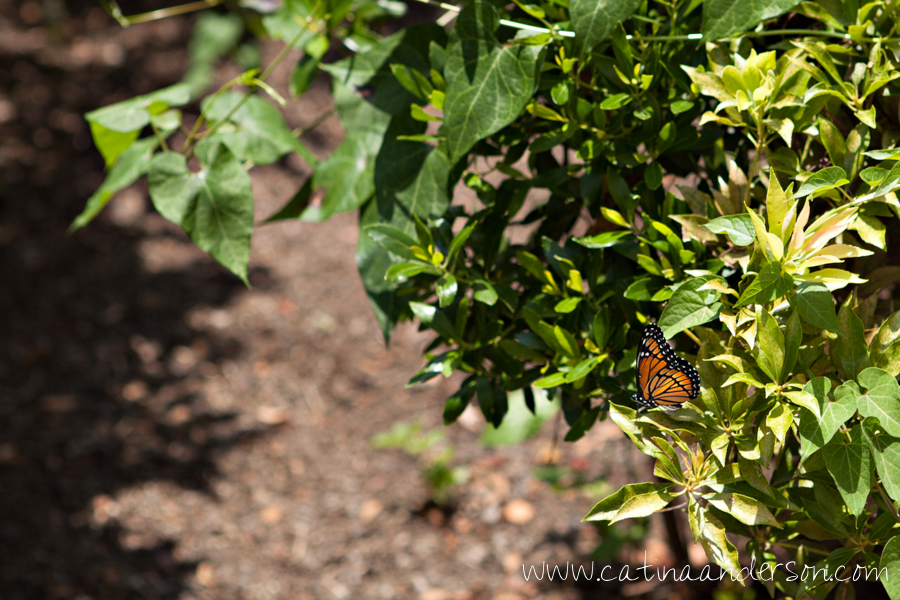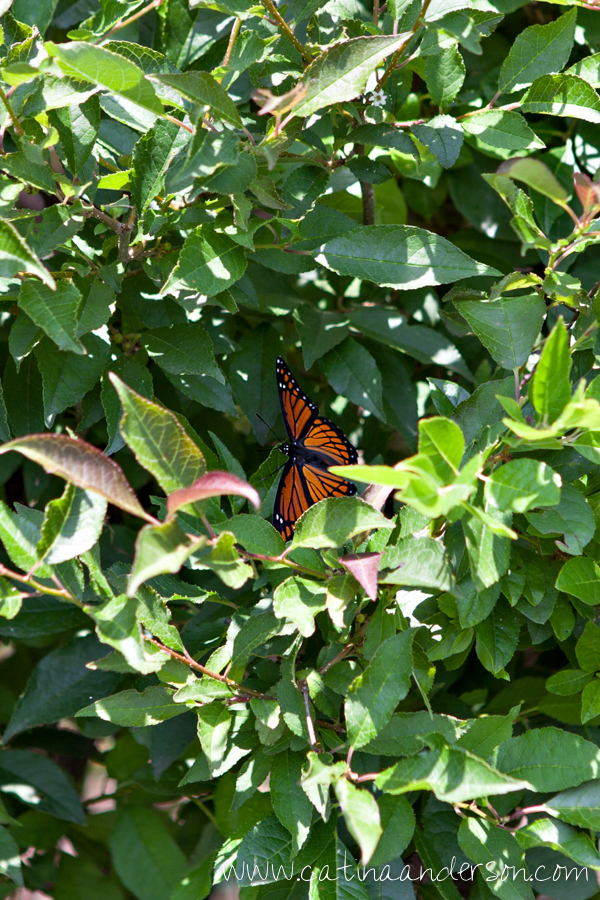 Of course, they know from school that there are Monarchs and there are Mimics… so we ran up to the office and ran a quick search through google.
We found this excellent page which solved our mystery.
"Monarch or Viceroy" on Monarch Butterfly Journey North http://www.learner.org/jnorth/tm/monarch/Viceroy1.html
Can you tell?  Do we have a Monarch or a Mimic?