Our second sweet reward for time spent last week blueberry picking involved chocolate!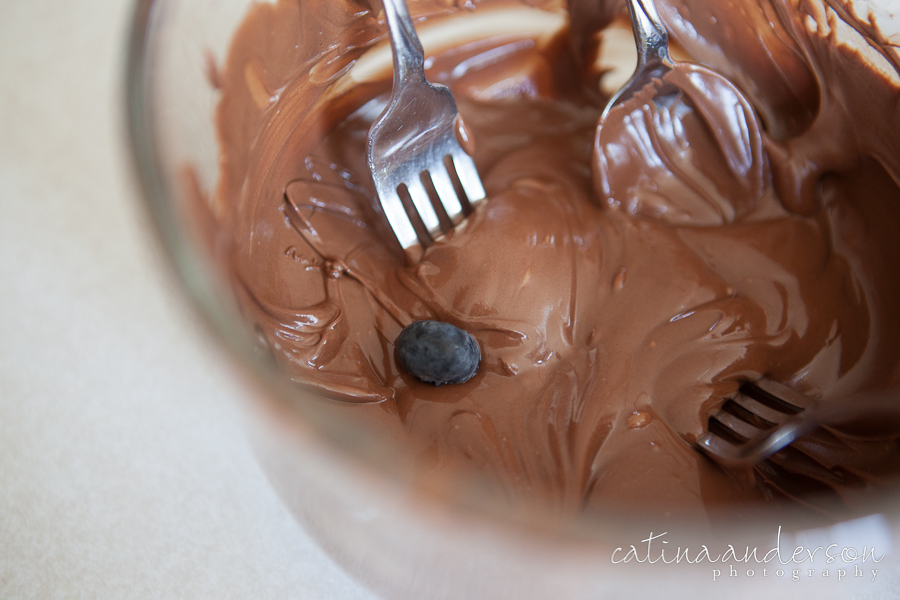 We made frozen chocolate-covered blueberries!!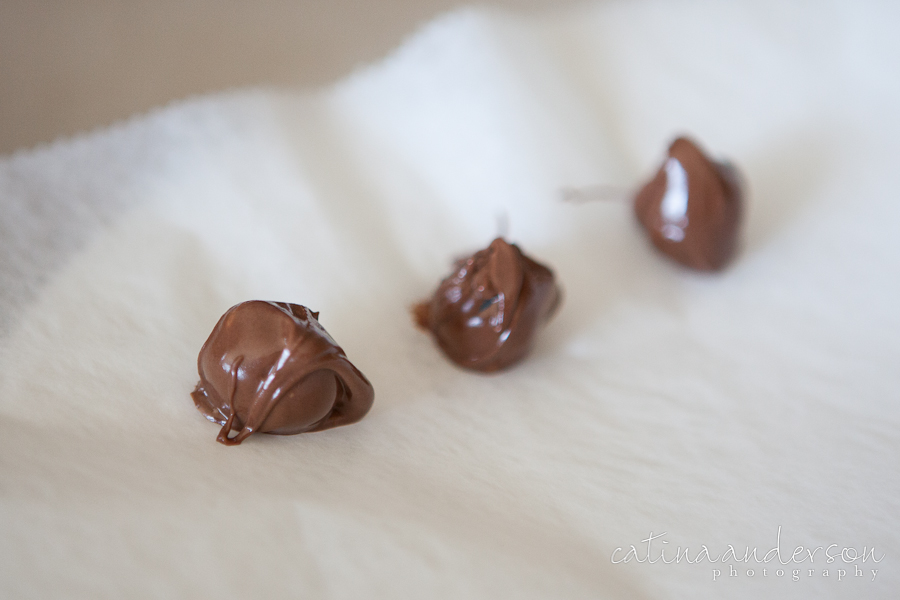 And on par with my non-cooking abilities… it was super-duper simple.
I found some recipes online that involved shortening… and well… simply decided I would skip the shortening and see if it would work with just plain old melted chocolate chips.  Simple, for me, is always better.
And I can gladly report that it worked quite well!
We purchased a bag of milk chocolate chips, a bag of white chocolate chips – and I snuck in a bag of shredded coconut as a special treat for myself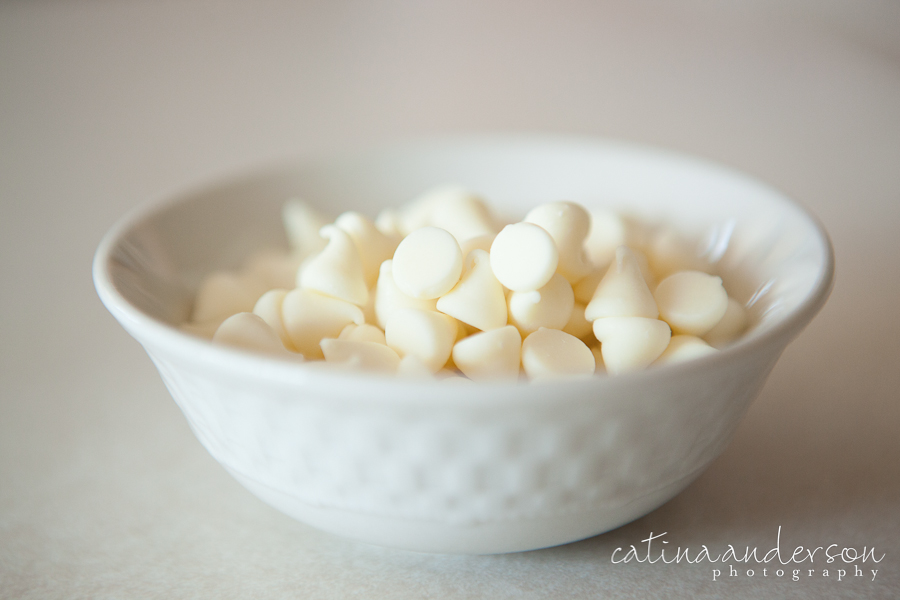 We melted the chocolate in the microwave… I started with about 1/2 the bag (which was way too much), stirred after a minute, did 30 seconds more… and it was ready.  We also melted a small amount of white chocolate chips for "decoration."
We used unfrozen berries (I saw somewhere on the web that the water from the thawing frozen berries won't stick to the chocolate).  So ours were dry berries out of the refrigerator.  Well – you can see they were a little bit wet… but it didn't seem to matter.

We just dropped them in one or two at a time and scooped 'em out with a fork.

Easy Peasy!
Then we laid them out on a piece of wax paper on a plate.  We drizzled white chocolate over some and I drizzled coconut sprinkles over others.  Then we put them into the freezer for a few hours.  After they were frozen we moved them into a freezer-safe container.

My only real advice… (because this one is so easy it really needs very little advice)
…
is to only make a small amount.
Why?
Because they are so good it's nearly impossible not to eat them all in one sitting.  :)
Avoid the temptation by stopping at just a plate full!  lol
The kids started out a little grumpy about yet another "project" mommy was making them do… "But mom!  We don't want any more blueberries!!"  and "But mom!  We will have to wait before we can eat them!!"  Patience is not necessarily something we're good at around here yet.  I persisted.  It didn't take long for them to realize it was kinda fun… and that on top of that… even when not yet frozen… blueberries covered in chocolate taste really, really good… (I mean… who could've doubted that??).
I think they may have been expecting something similar to the chocolate covered blueberries sold at Costco… which really taste more like chocolate-covered-blueberry-flavored-fruit-snacks… which weren't a big hit around here.
But real chocolate covered blueberries?  They don't even compare. And they couldn't WAIT to tell Daddy about what they made when he got home!

Yum!  Yum!