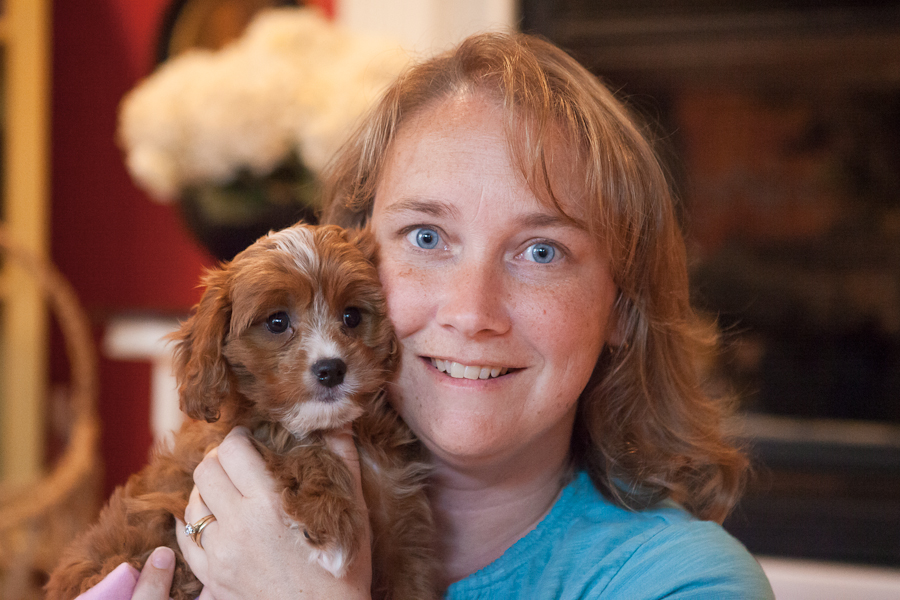 THIS… is what has been keeping me fully occupied for the past 48 hours!
We adopted a puppy on Tuesday!  She's spunky… and mischievous… and beautiful.
And she needs a name!!
We haven't settled on anything that feels "just right" yet.  Every name we like seems to belong to someone else's dog or child or mom…
Can you help?
What are the best puppy names you've heard?  What does she look like to you?  Leave us a comment and help us come up with the perfect name for our newest addition!