Back in July my husband and I celebrated our anniversary with a weekend exploring Washington D.C. without our little ones (Thanks Grandma and Grandpa!).  I already shared a long-exposure nighttime shot of our hotel (click here to see that one!).  I am working through processing all my summer pictures now that the kids are in school so I thought I'd share a couple more.
One of the places we visited was the U.S. Capitol Building.  I took a bunch of shots handheld with my camera in the bright, bright sun that day.  Luckily it was a gorgeous sky.  I LOVE me some white puffy clouds set against a beautiful blue!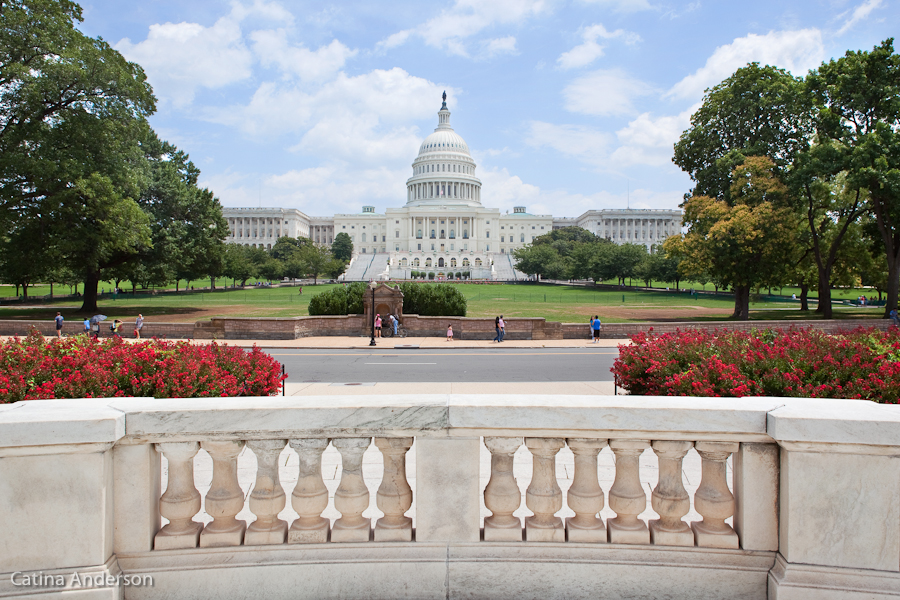 And one more…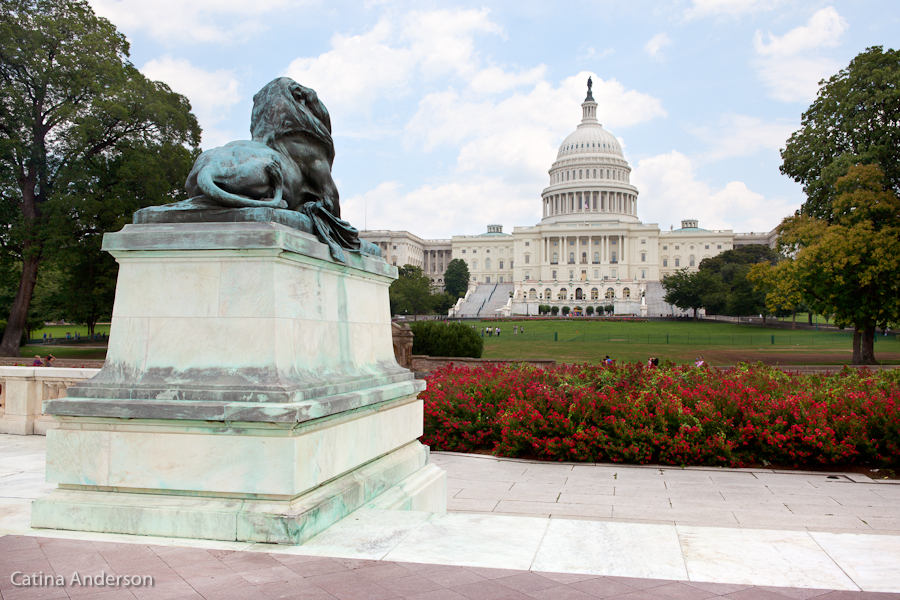 We didn't go inside – instead opting to visit the National Botanical Gardens right next door.  Maybe some pictures from that visit coming up in a Picture of the Day post soon!
Thanks for stopping by!