Today is a long-awaited "Our Hometown" post.  Long-awaited by ME because I LOVE u-pick season!  And I think I love strawberries even more. 🙂
After school, my girls and I headed over to Wegmeyer Farms to pick strawberries.  You might remember I blogged about Wegmeyer Farms back in pumpkin season here.  Wegmeyer is located in Hamilton, VA though it's really, super close to both Purcellville and Lincoln as well – off of Hughesville Rd… which is off of Lincoln Rd… which for Purcellville peeps is the road that Maple turns into when you cross A street.
So – now that you know where it is, here are a couple snapshots from our visit (see those big juicy strawberries?? YUM!).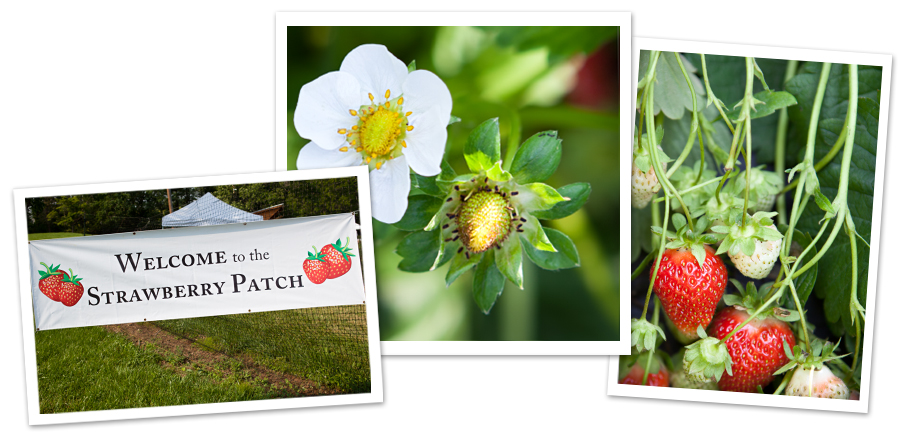 The strawberries are $3.99 per pound and there is no admission fee to the patch.  We picked two full buckets today and will probably go back sometime next week when these run out.  It's so refreshing to know that all the berries in the bucket are fresh, unlike buying them in the grocery store where you get home and half of them are bruised or moldy.  Aside from that, it is wonderful to share this experience with my daughters who are learning the food comes from a farm – not just the grocery store.  One of my girls today was a tad bit too hot and the plants a slight bit too itchy.  But the other one picked an entire bucket by herself.  She loved it and had I not also been so hot and ready to get snackin' she probably would have kept picking for another 1/2 hour!  She really enjoyed the experience.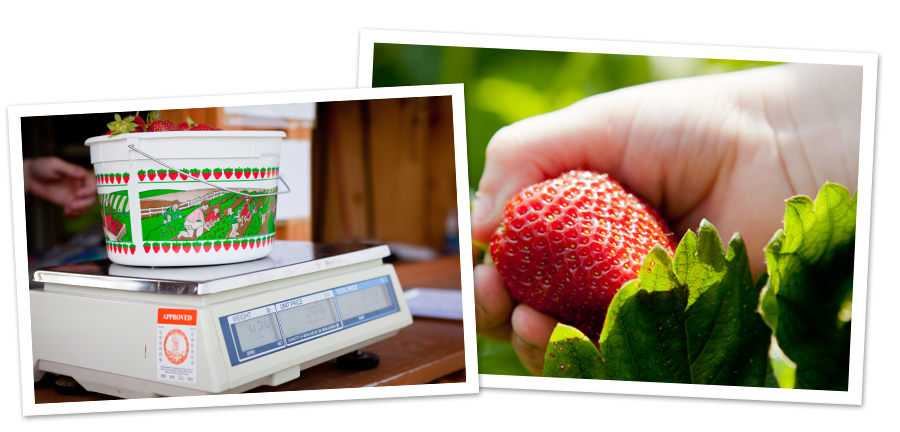 Anyway – it's been a long while since I've posted in the "our hometown" category.  As we are looking forward to summer vacation and lots of time to go exploring with the kids, I hope to find all sorts of fun spots to share here for my photo-mommy friends out there!  If you've got a great spot to recommend please let me know!  Those 2 1/2 months of summer can get long and boring so I'm on the look-out for plenty of outings and experiences for my little ones.
OH!  And I almost forgot – if you're on facebook you can find Wegmeyer Farm's facebook page here – that's how I always find out about their schedule, when the fields are open, etc… after strawberry season they have raspberries too – and then pumpkins.  So if you like u-pick farms you can keep up with them on facebook!