Another big shout out to Tamara Kelly over at Mooglyblog.com.
Remember how I said I get a little obsessive with variations on a theme?  Well… now I'm working on these trivets and my brain just keeps imagining new combinations of colors to try.  After working through my kitchen colors and some Christmas colors I thought…
hmm…
why not a sunflower?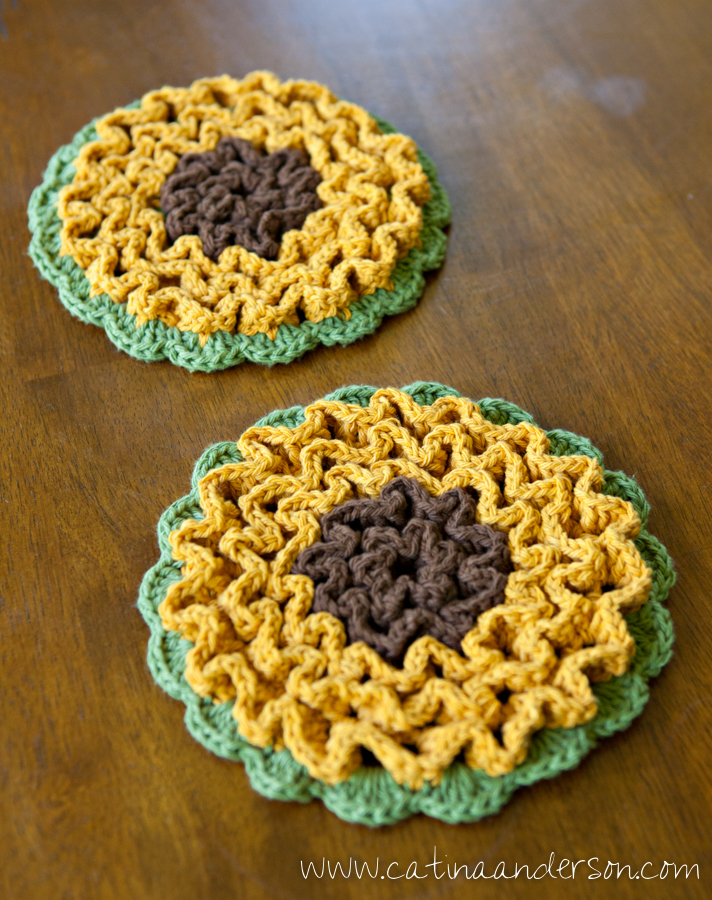 So – still working with what I have in my stash I found a suitable gold, brown and green and started to experiment.  And I LOVE how it turned out!  Even better that I've made enough of these that I have the pattern memorized so I can work through a trivet fairly quickly without stopping to review the stitches.  This is what kept me busy at my daughters' 2-hour softball practice the other night :).  Love a hobby you can take with you!  (And special thanks to the other softball mom who gave me valuable feedback on the design!)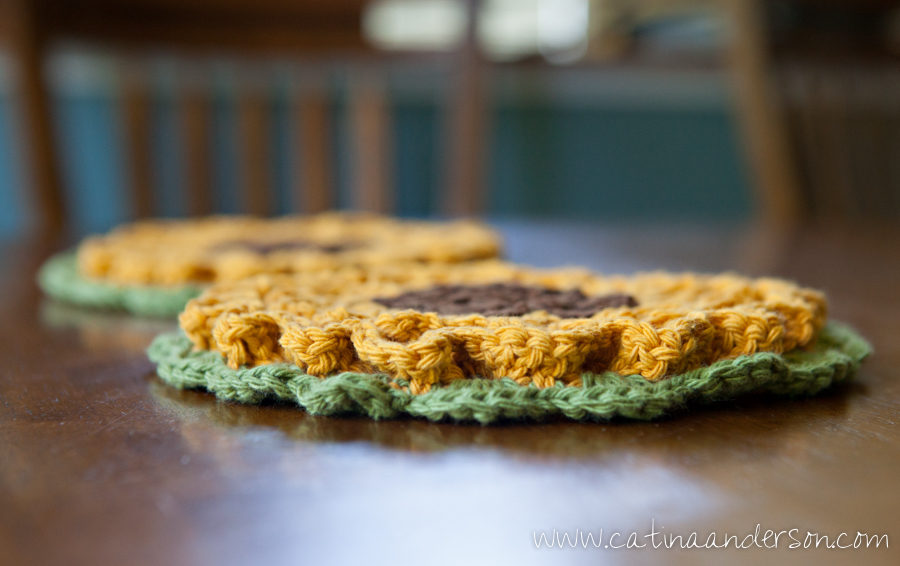 First, I tried using green for the base mesh.  The green showed through in the center (which I wanted to be all brown) so I made a new base with brown for the center of the mesh and then changing to green for the rest.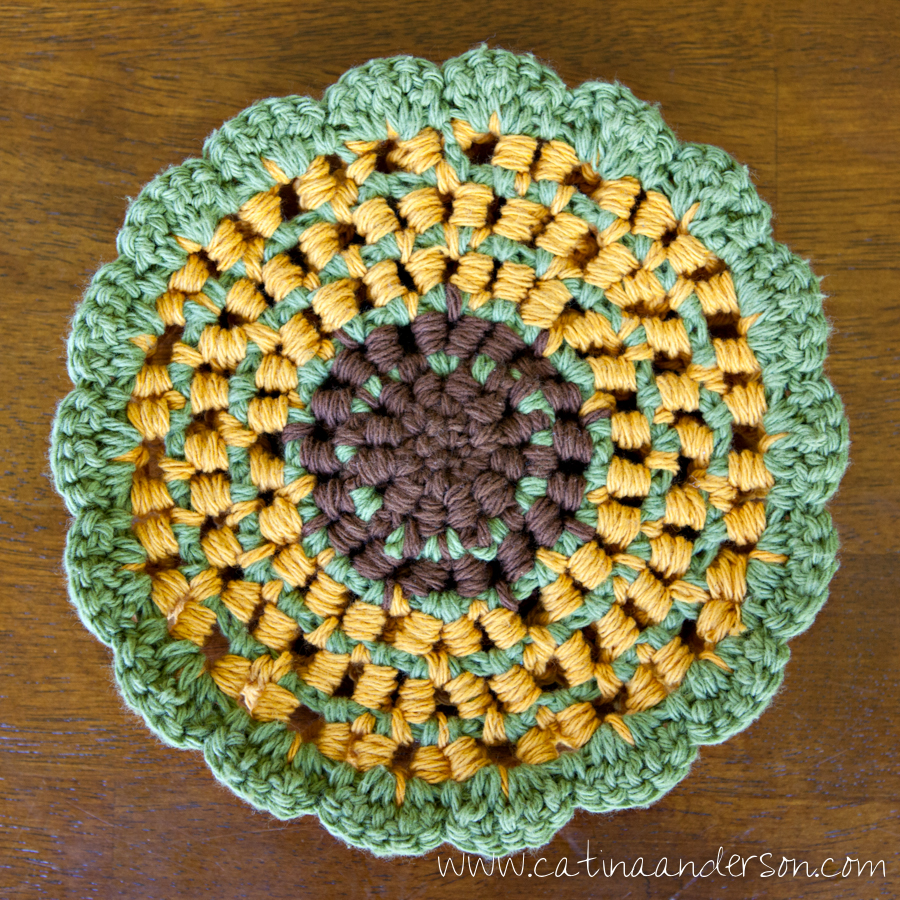 The green still showed through the gold on top so I made a second trivet and this time made the rounds in the base in colors to match what was going to be crocheted on top.  Here's a quick iPhone snap of the completed base for the size I made (eek!!  Tamara – you will have to ignore that I was lazy and did not do a seamless join in my last row!  lol… old habits die hard!).

And here is the back with the new, coordinating base… much better!

These turned out super cute!  A little retro with the olive green and gold and brown…

Thanks again Mooglyblog.com!