It's Wednesday.  Last week I mentioned that Wednesdays on the blog would be my day for a laid-back and more personal post each week – or a weekend-warrior post – or maybe a what I did this weekend post?  Who knows… it will be a surprise each week!
Today – I'm sharing something that surprised me.
There's nothing truly special about this photo …
… except for the fact that I took it in my front yard.
Today.
In February.
Apparently these flowers have seeded themselves from something we had planted in a flower pot on the porch last spring (April to be exact) and today they are blooming in a variety of spots throughout the mulch near the porch.
In February.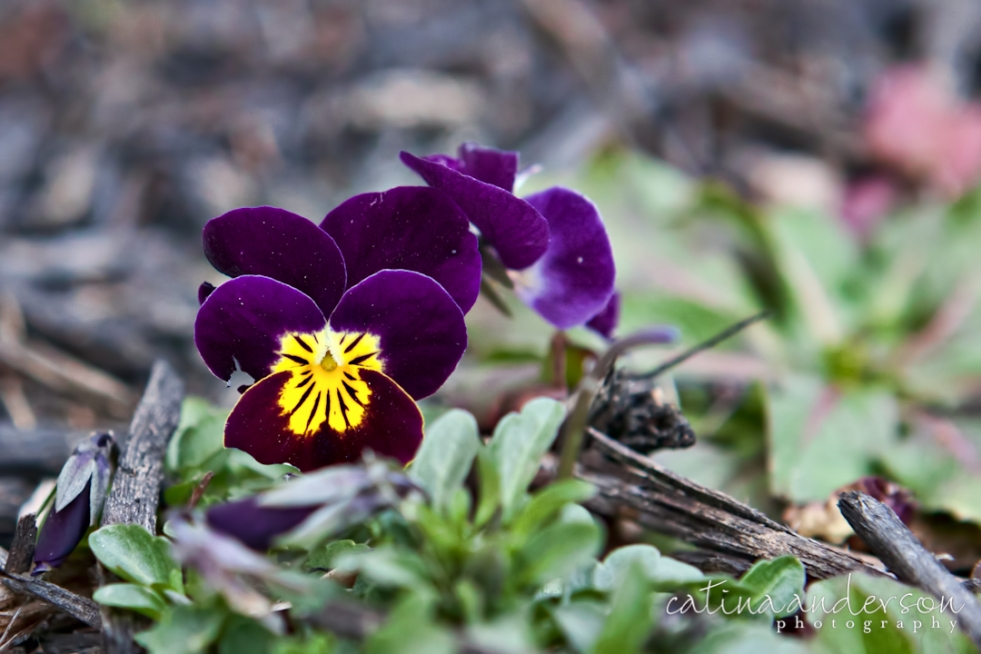 I. Love. Spring.
So I'm so happy to see it a bit early.
Hope you are all enjoying the wonderful weather this week as well!
What's sprouting in your yard?