Today I'm sharing a quick project I did this week.  I have a hard time just "sitting" and watching TV but my kids loooooovvvveeee movie night.  So I'm always looking for easy little projects I can do during a movie.  This time the movie was Free Birds (I had no idea there were actually animated movies still left that I haven't seen…) and the project was one I found through ravelry.
Bev's Turn on Itself Potholder shared by Bev's Country Cottage
Timely because we've been using folded up dishrags as potholders for months now because our potholders wore out after 15 years of use.
This is a simple design… nothing flashy or fancy about it.  But that also means super easy… count the first round and after that you just mindlessly single crochet until it's as big as you'd like.  I finished mine as a rectangle which fits perfectly inside the drawer where we keep our potholders and I used Lily brand cotton yarn.
While I'd like to eventually make fancier or more eye-catching potholders I have struggled to find patterns for cute potholders that are double thickness – and, well… keeping my fingers from getting burnt is more important to me than the cute factor 😉  Besides, the kids are starting to help with cooking too and I definitely want to make sure they aren't burning their fingers.  So double-thickness it is!
Here's how it turned out:
front: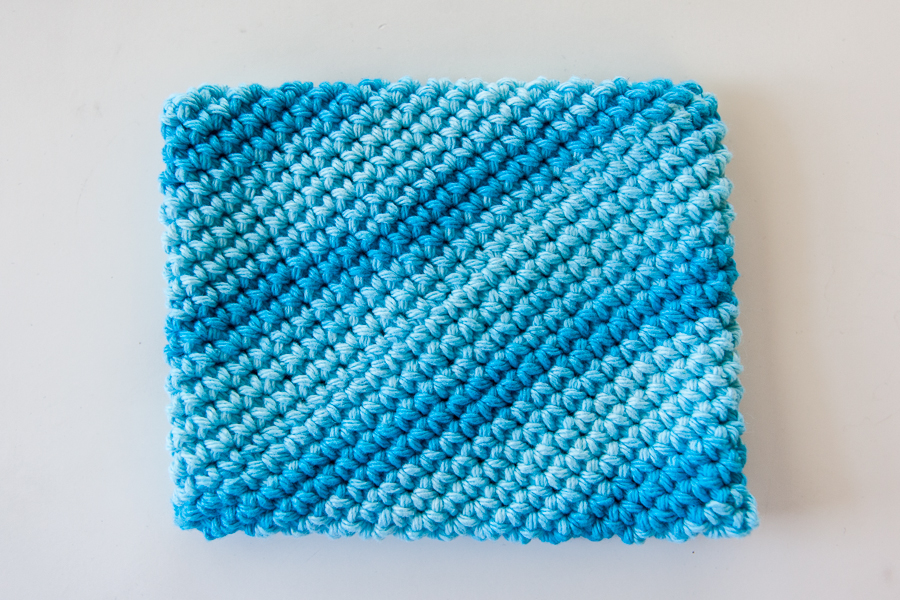 back (seam):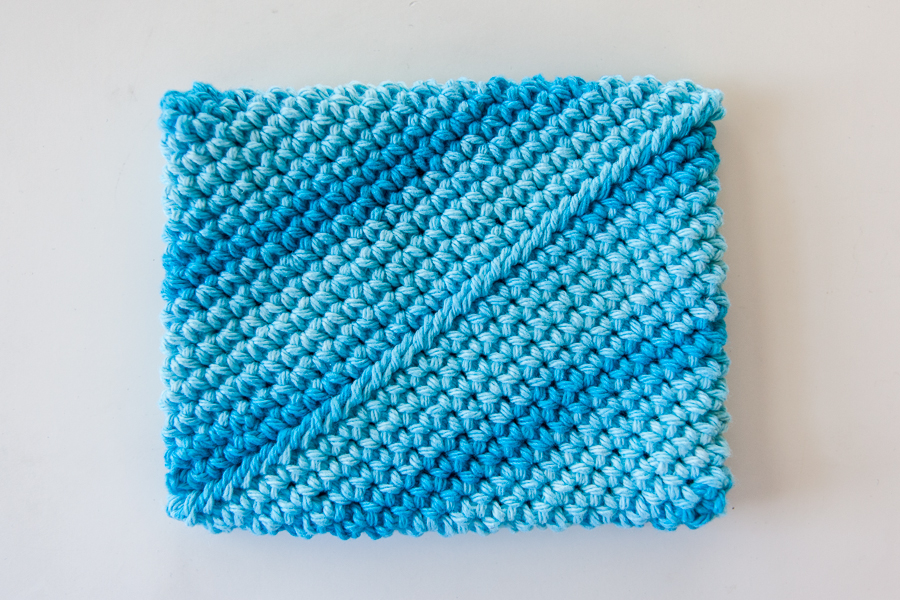 size: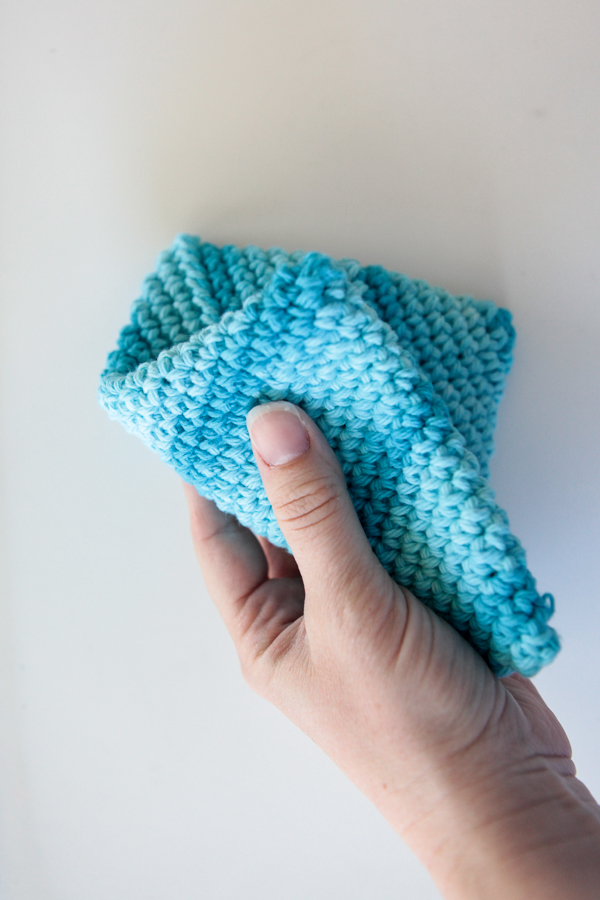 Voila!

I left off the loop that the pattern calls for, because these just aren't cute enough to be hanging on the wall… they'll be tucked away in the drawer next to the stove so the loop was not needed.
Easy-peasy project!  Functional and Quick!