Here's the latest dolly dress – just finished a couple days ago.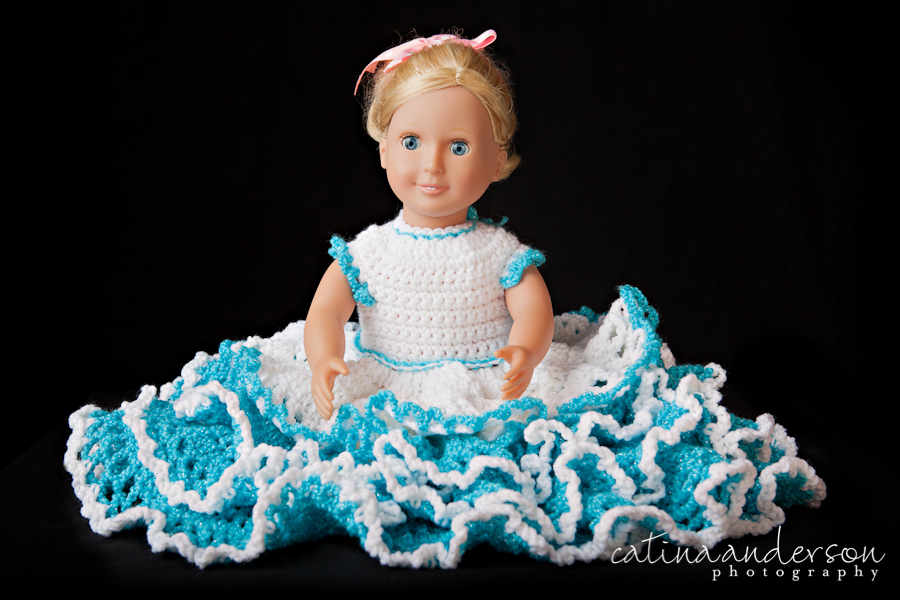 I think this one is destined for our school auction.
I changed the pattern on this one a bit from the ones I posted the other day.  The top fits a little better now and is less "stretchy" because I went to all single crochet instead of a mix of single and double.  I also used a lighter weight yarn for the skirt than I had in previous princess versions.  However, altering the top created more stitches in the skirt so overall it took way more yarn… I may have to rethink that in future attempts simply from a cost/practicality standpoint.  Anyway – added some trim/decoration to this one too with the arms, neckline and waistline.  My girls were fans!  And this is absolutely my favorite color blue :).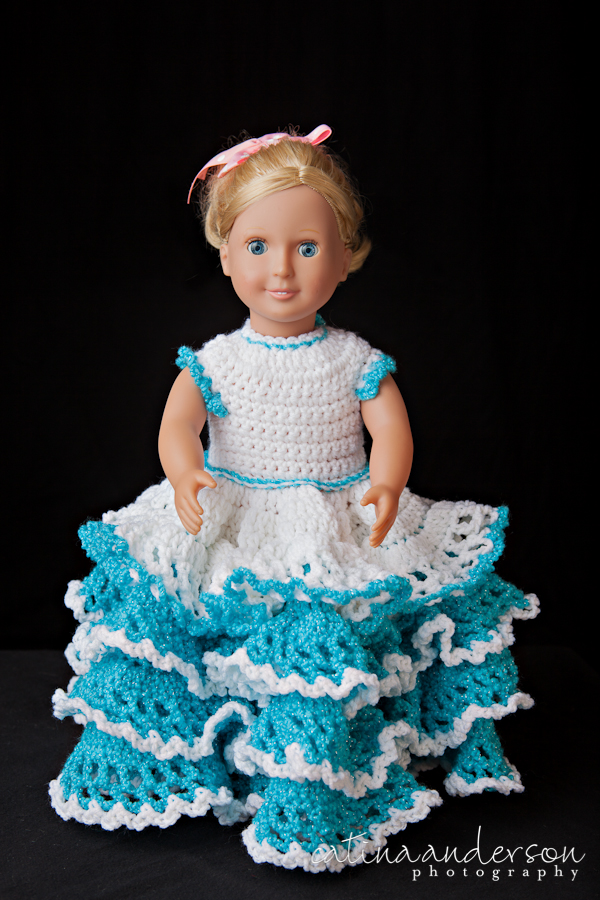 Do you crochet?  If you crochet I'd love to hear what you think!  Will you like my facebook page or leave me a comment!  Hoping to connect with other crochet peeps!