Lately, my crochet obsession has been focused primarily on one pattern which I've been feverishly making in every color I can find.  These adorable little dresses disappear as fast as I can make them.  Today I need to mail a couple of these to two very generous and kind people who helped me make the Project 52: "Focus" on Kindness logo.  They both have little girls and I wanted to return their kindness.  But I wanted to remember all the colors and variations after the dresses leave my home so dollies and I had a little photo shoot today.  Here are just a couple of them.
This is a four-ruffle style (I have done them in 4 ruffle and 3 ruffle depending on how much yarn I have – I think both look pretty).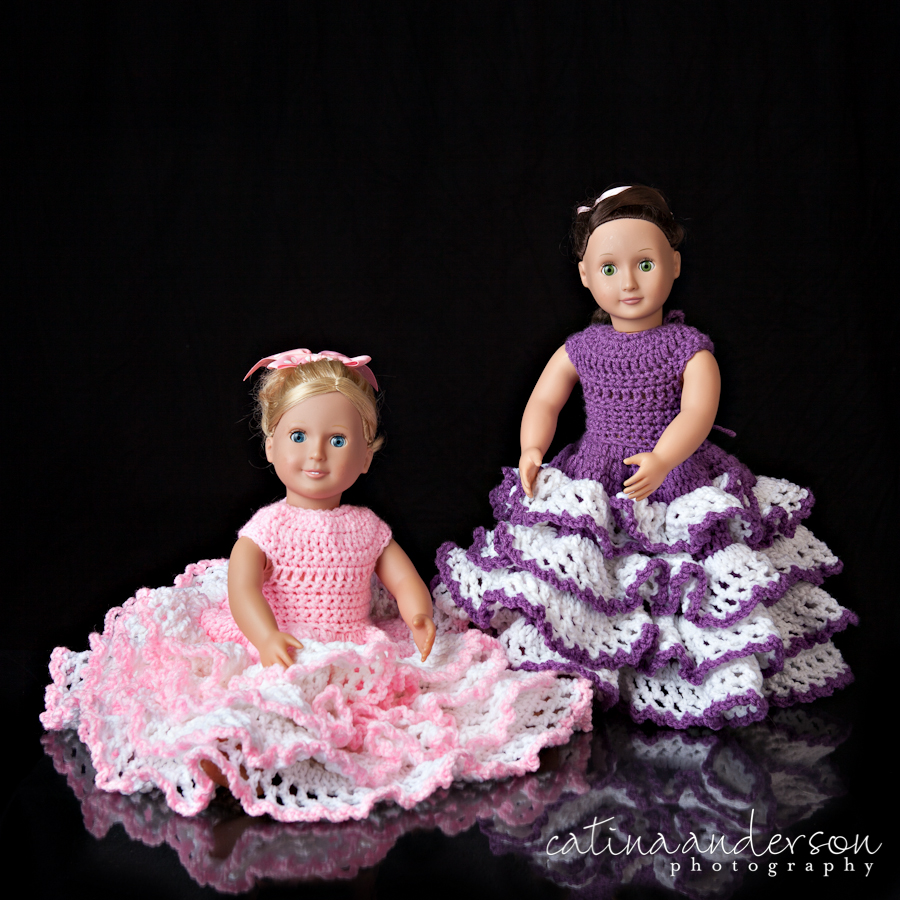 Here's a 3-ruffle dress: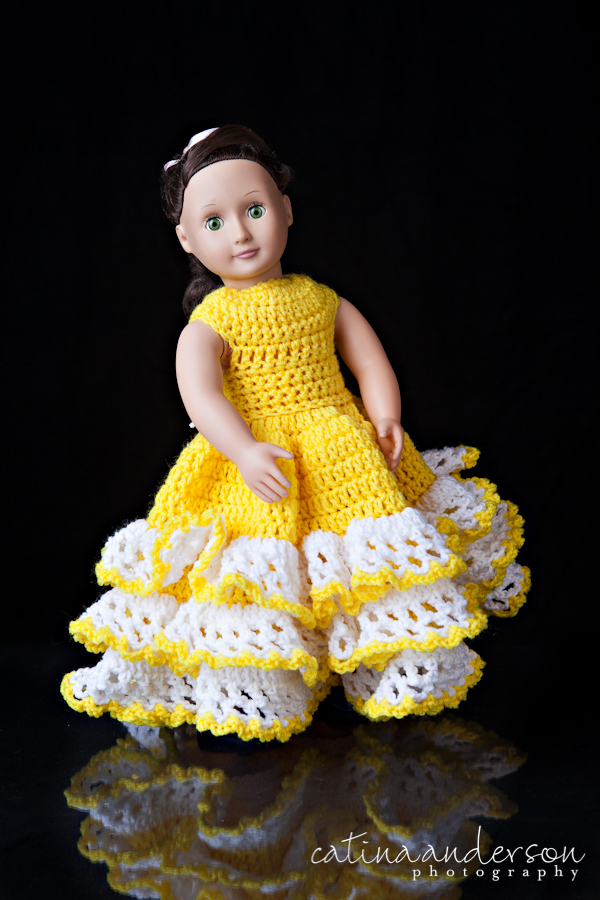 and the 3-ruffle sitting (still so ruffly!)  Perfect to adorn a little princess bed!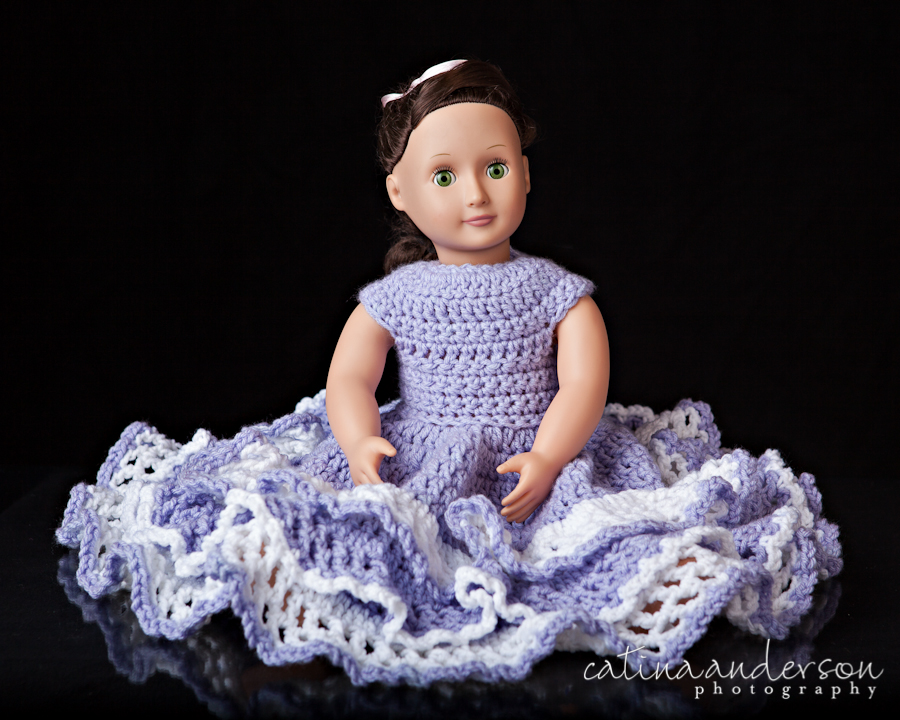 One of the little girls I offered to make one of these for was a little older and her mama requested a more pre-teen friendly hot pink and black.  I wasn't sure about it at first… but now that it's done I think the black and hot colors have become my favorites!

… especially when the yarn has a little sparkle to it… (this is Red Heart Celebration yarn for anyone curious).

I had to try it in Rainbow just to see… I think I like it!

I decided to use ties to close the back of the dress.  It was easier than attaching buttons or snaps and I think easier for small hands too.  I didn't have to worry about any choking hazards with buttons falling off for my littlest princesses.  I think the bows add a nice accent to the dresses too.

My goal when I started these was to make a dress that would look pretty as a decoration on the bed and be sturdy enough to play with too because my girls are fully into playing with dolls at this age.  I searched for a pattern but couldn't find anything as fancy as the beautiful doll dresses I remember my mom making when I was a little girl.  Unfortunately, all of those patterns were for display dolls – the kind you buy to use for decoration but whose arms fall off when you try to play with them… or they were toilet paper roll dolls.
I wanted a dress for the American Girl or Our Generation style doll.  I found some pretty dresses but I wanted over-the-top fancy.
I love how these turned out.  I'm still tweaking the pattern with each new dress… still finding things I want to improve or ways to modify for style.  But I'm having fun with this new little obsession :).  After today's photo shoot I decided it'd be fun to share.
Will you please like my facebook page so you can hear about new patterns as we develop them?
Linked to:  5 days 5 ways Feature Friday and