It's our weekly Project 52: "Focus" on Kindness update!  I love this post each week because it holds so much promise for the week ahead!
A new challenge.  A new word to inspire kindness.  Something new to learn.  Brainstorming. Creativity.
This week's word, in honor of Presidents Day, was: LEADER
The kids decided that they wanted to be a leader this week and so we put together a quick movie night/service project with some of our neighbors.
This was SUPER fun!  I seriously want to repeat it once a month!
The kids arrived around 6:30 p.m.  We worked on making thank you cards for servicemen and women from 6:30 – 7:15.  There was all sorts of creativity and fun going on.  Stickers, paper, scissors, markers, crayons, scraps of paper flying to the floor… and beautiful artwork being created along with messages of gratitude and admiration.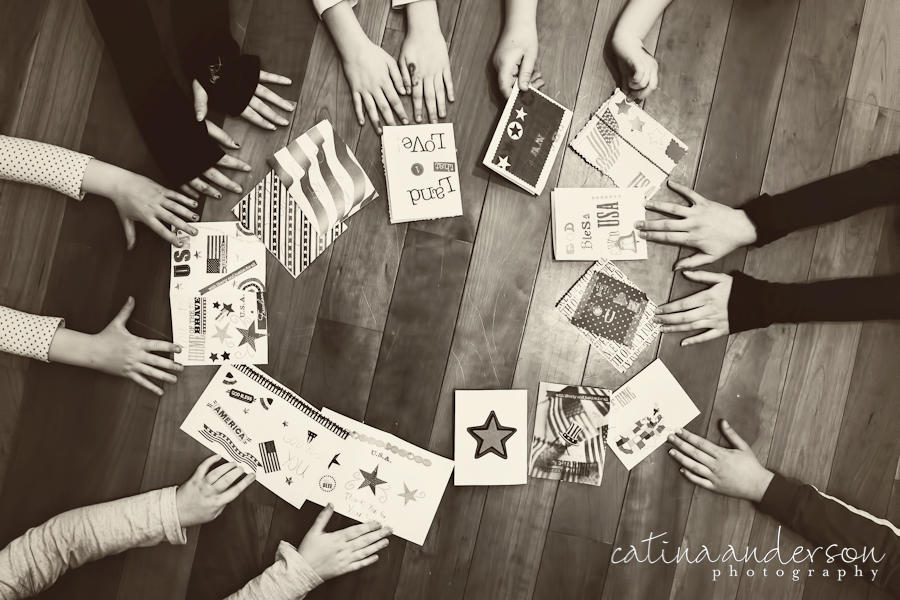 After the project we ate pizza, popped in Hotel Transylvania and popped up some popcorn!
I played a bit with the image this week – having a little bit of fun with a Florabella Action.  It's a bit of a different look from my usual clean processing but I like it!
********************************************
Then I checked in with Julie Royes and she had her own ideas for a creative approach to the leader prompt.
She asked if she could go through the project leader (that would be me) to give a gift to all of you!
WELL OF COURSE!!
So here is a gift for all of you from Julie Royes' Photography!
Julie created this photoshop action for adding realistic looking snow to your winter photos.  This is great for those times where you are lucky enough to shoot with snow on the ground but you missed the falling snow and want to capture that magic.  Here are her images showing the action "in action."  🙂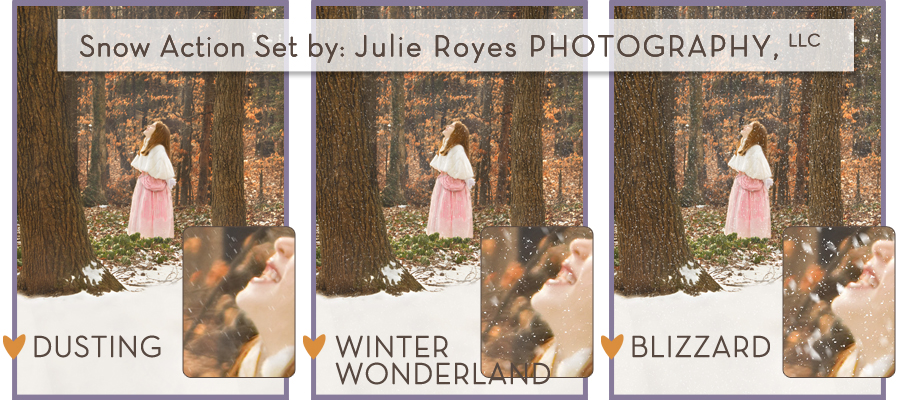 You can download the action by right clicking and selecting "Save As" (or Download Linked File depending on your browser type) here: Snow_-_Julie_Royes_Photography_LLC.atn.  (Just clicking the download link will display the binary action file in your browser which won't really help with anything…)
But first!  Please go visit Julie's facebook page and thank her for this awesome free gift!
Now for Word of the Week #9
In honor of Dr. Seuss's Birthday on March 2 this week's word is:
BOOK
Now go spread some joy!  Can't wait to start brainstorming and sharing ideas here on the blog!
Save