Did you know that Frying Pan Farm Park has a Visitor Center?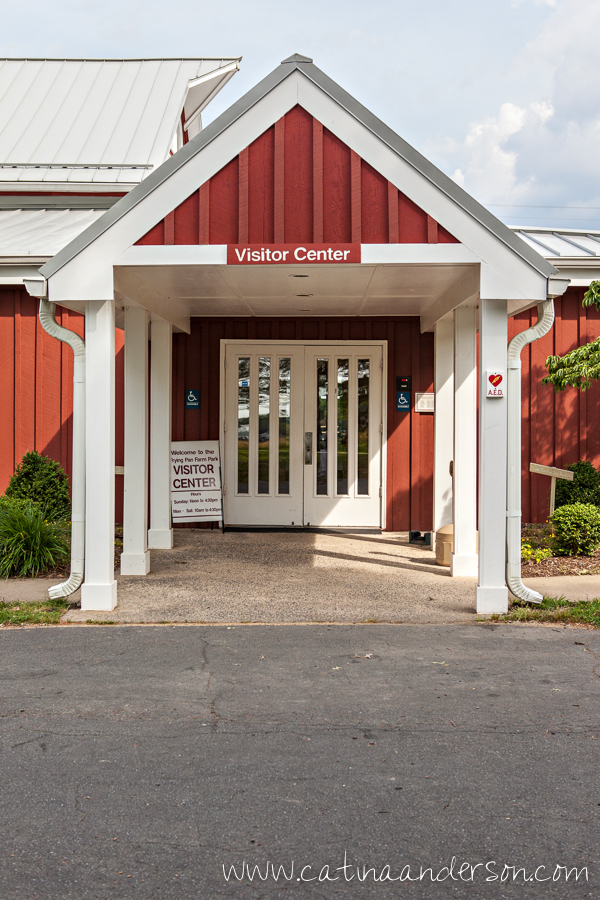 I had no idea!
I used to visit Frying Pan Farm every week for a playgroup meet-up when my kids were preschoolers.  I have always approached the park from the same direction in terms of driving and have always entered the parking lot nearest to the playground.  In fact, I didn't even realize there was another parking lot.
This week I went back to Frying Pan Park for the first time in several years and my friend's GPS took us in from the opposite direction.  She turned into a parking lot I wasn't familiar with as I started to correct her, "Oh – the lot is actually the next one down."  Then I looked up and read the sign on the building.
Visitor's Center.
Huh?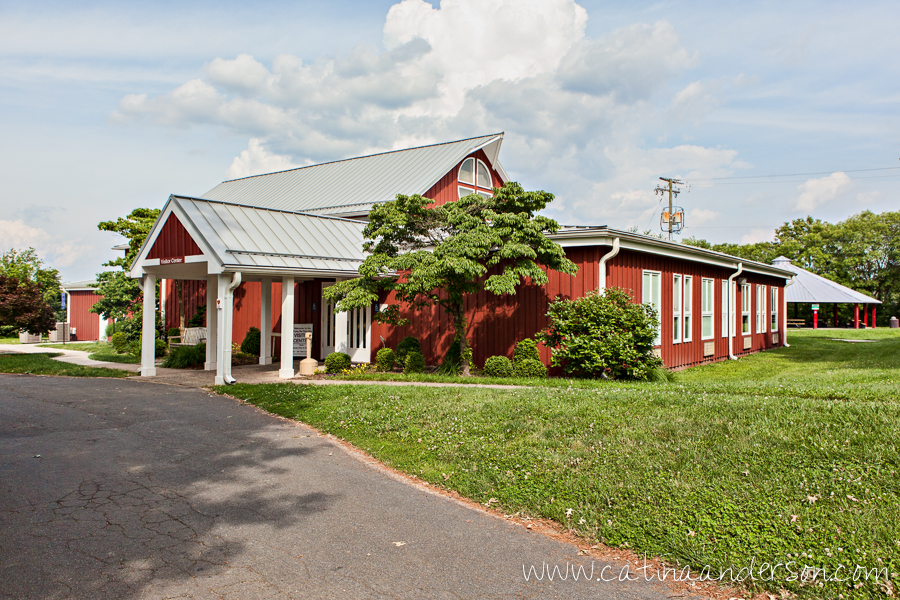 So we got out to explore.
Turns out there is a small 1-room museum inside that features exhibits about farming in the 1800s.  It discusses what types of chores would be done by kids at various ages.  It lists the tasks and hardships of a farmer in this time period.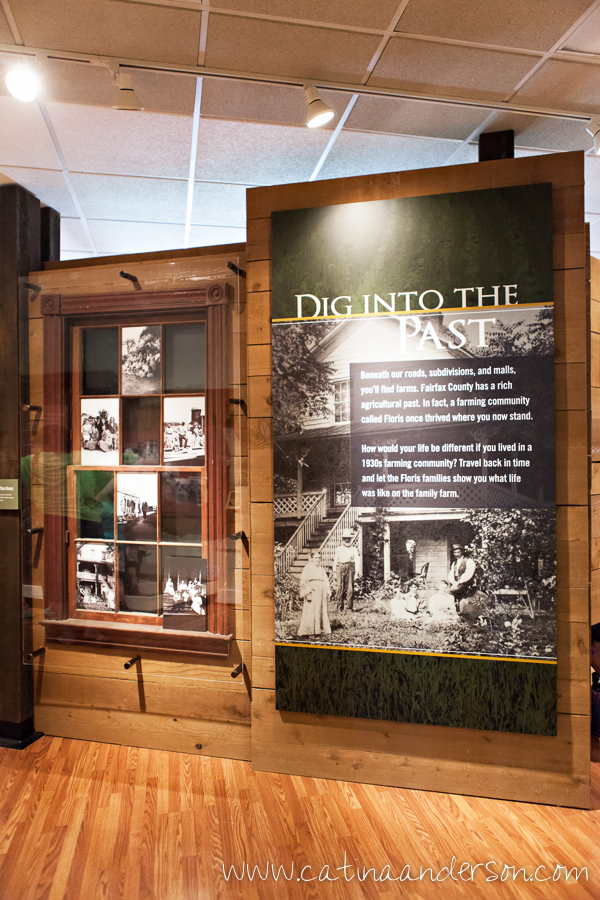 It even has a television where you can stop to watch an historic movie.

We decided to watch (though I will admit it was a tad bit longer than I thought it would be).  Turned out the movie was from the 1920s so it wasn't yet a "talkie."  The kids learned a bit about movies before there was sound and I did a lot of reading aloud so they could keep up with the story.  We learned about how a young man left his family farm on scholarship, became a civil engineer, and returned to the town to modernize the roads.  We talked a bit about how modernizing the roads made a huge difference for the people of the town.  We marveled at how difficult it was to get work done before the roads we now take for granted were in place.  We mused about how there are still a lot of unpaved roads in the county where we live.  After we left my girls both said they enjoyed the movie.
The visitor's center also features a large room with a stage areas where I believe they can host birthday parties.  There is a covered outdoor picnic area behind the building as well and there are nice restrooms.  If you visit the park with grade school aged children it's worth a short walk from the animal area over to the Visitor Center for a peek.
The visitor center wall is lined with brochures about the park and other local attractions.  As we picked up some of these brochures and talked with the people who were working at the desk we found out even more that we never knew.  The adventure had just begun!
The contact information for Frying Pan Farm Park is:
2709 West Ox Road, Herndon, VA  20171
www.fairfaxcounty.gov/parks/fpp
(703)437-9101
Check back in later this week for more details about our trip!!  The Nature Hike was maybe our most exciting discovery of the past month!