I am in-love with my macro lens.
This is where the biology teacher in me tries to re-emerge.  There was so much I did not like about teaching biology but there is still that little girl, junior naturalist hidden inside of me that initially led me toward a major in biology that really, really loves being out in nature.  I love watching animals and their behavior – just sitting and observing them.  I love to see them and discover things I didn't see before.
This macro lens is enabling me to see things I really can not easily see with my eye and to discover details I never would have otherwise seen.
For instance – last night I was taking pictures of whatever flowers and insects I could find in my mother-in-law's back yard while the kids played in the pool.  I came across this daddy longlegs and started to snap a few quick pictures.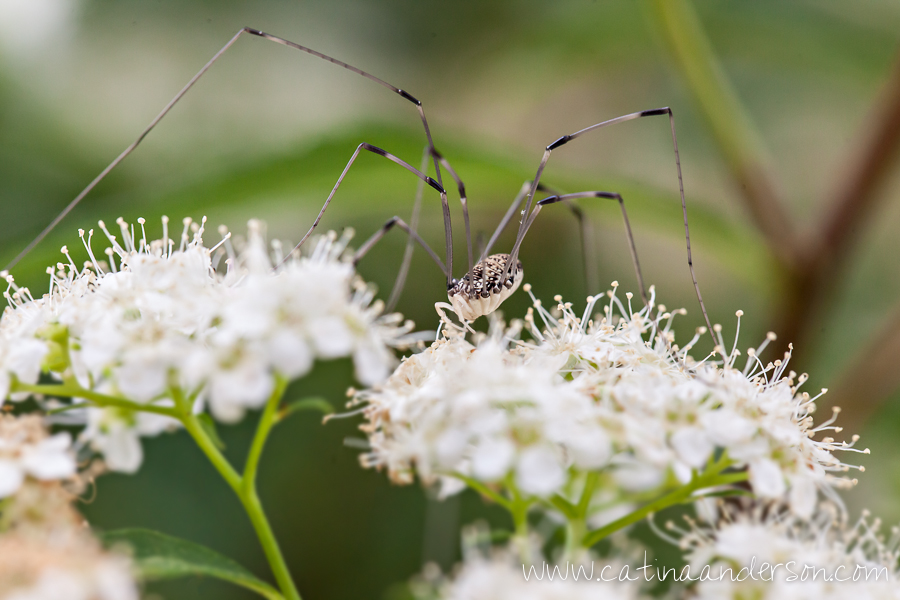 After looking through the viewfinder I noticed these tiny white appendages.  After a lifetime of playing with Daddy Longlegs on camping trips as a child I never, ever have noticed these little white pedipalps.  Suddenly I was fascinated.  Then I got home and uploaded the photos to the computer and noticed that I could see an eye.  Amazing.  Here's a close crop so you can take a peek too!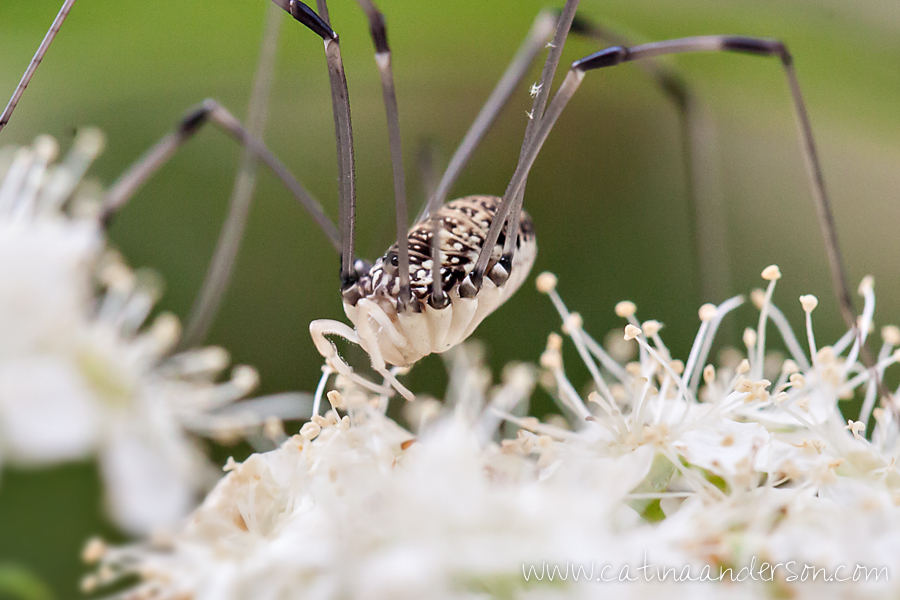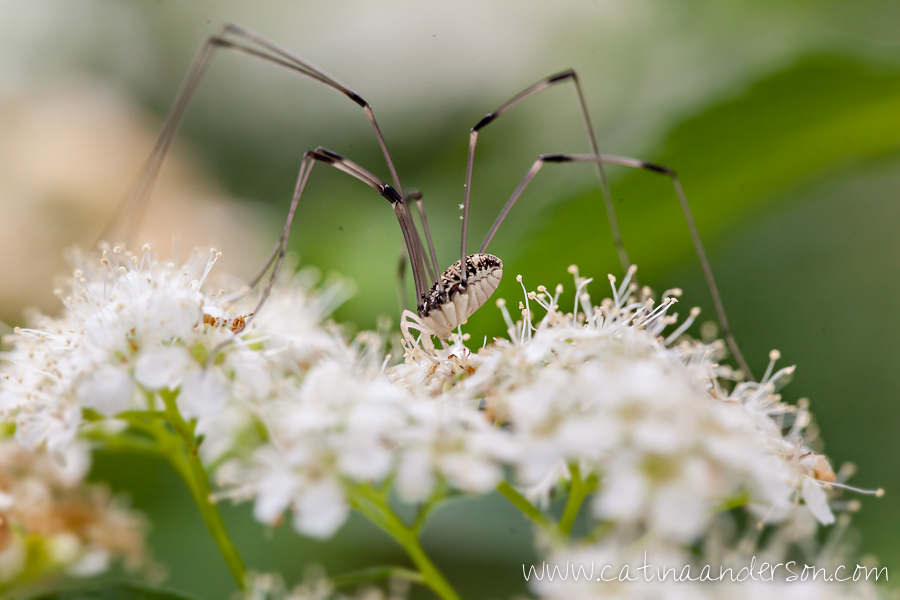 You know… when I started my first Project 365 back in 2009 what initially drew me into photography was noticing the details around me in a way I never had before.  Over the past few years I felt like that had sort of stalled and I was simply taking portraits or snapshots and not really learning anything new.  With this new lens I have suddenly encountered a new feeling of discovery.  I'm learning something new about photography every time I use it and learning something new about the details of the world around me.  Totally fun.