I follow lots and lots of photography pages on facebook.  After all… it's an obsession as well as a hobby and delight!

Last month Shutterfly posted an article by Rachel B, "Inventive Ways to Display a Photo Book" which suggested using easels to display your books.
GENIUS!!
I was psyched… because as a rehabilitated scrapbooker who now has no time to scrapbook but still loves my pics in albums … I am the #1 fan of the digital photobook.
But… my photobooks sadly sit on a shelf beneath an end table in my living room yearning for someone to, just for a few minutes, come and flip through the pages to SEE all the love and memories captured inside.  But… not even my children seem to notice them on their designated shelf.
So I decided AT ONCE that I must buy an easel.  Then I went to clean the kitchen (rare… I know) and opened a cabinet to discover a large metal easel I had forgotten!  We used it to display a decorative plate at Christmas but it never made its way back into the Christmas storage boxes.  Hooray!  Then last week during a trip to Target I discovered a sturdy metal cookbook holder that works even BETTER than the easel… and well… I had to have that one too.  So here's a quick peek at my newly displayed photobooks in my family room.  I change the pages every few days.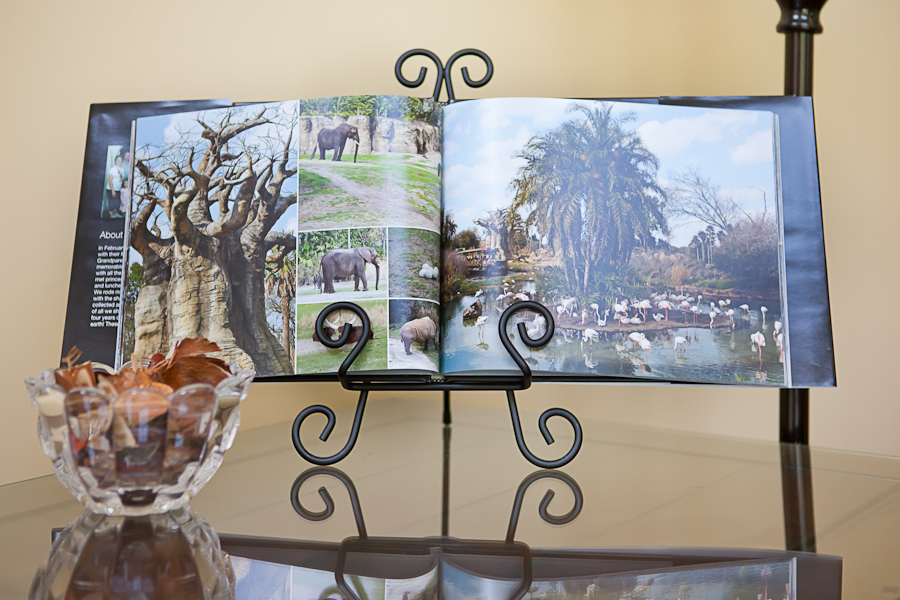 I found that this easel worked best with my thicker books – the one above is 100 pages on thick paper (from Apple through iphoto) and it sits open nicely on this style easel – where the thinner ones didn't lay as flat.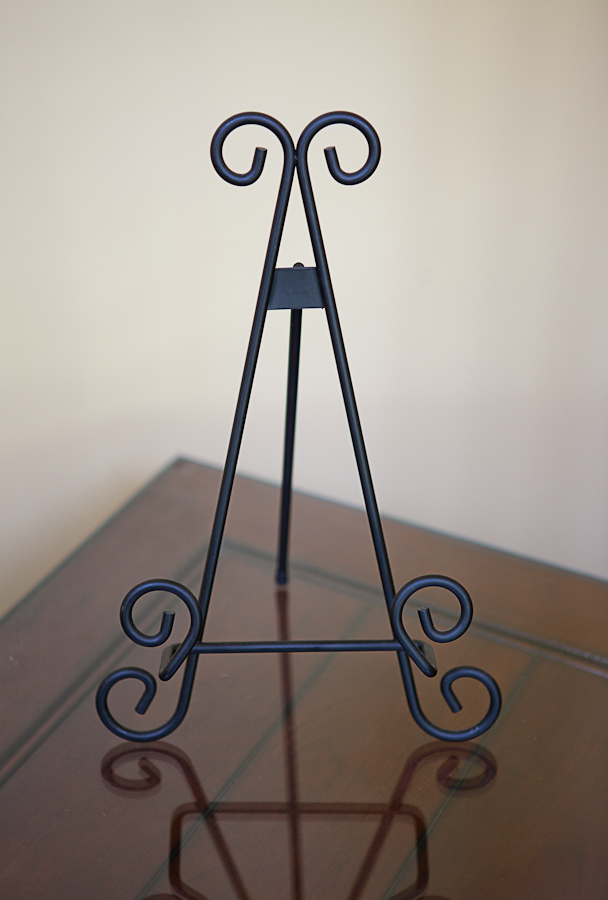 By the way – if you're a new mom and haven't thought about glass tabletops yet – let me say it was worth the extra effort to get glass cut to match the tops of these end tables (which we discovered after all the wear and tear our old ones encountered with little ones).  We just called a local glass shop – provided the dimensions – asked for rounded edges and corners – and picked up our protective covers.  Now I don't have to worry if a sticky lollipop is left behind or a coaster-less glass.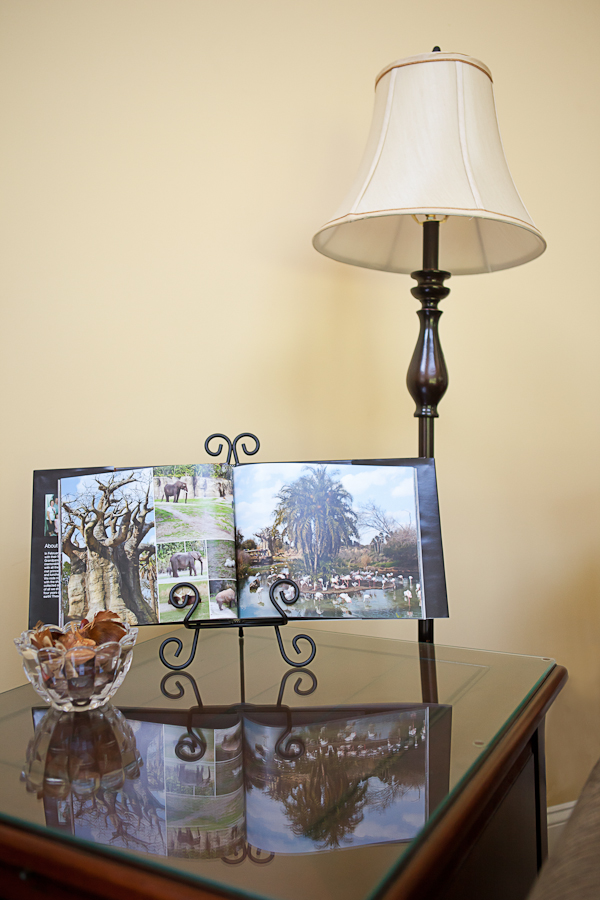 Here's the cookbook holder from Target.  I love this one…


It holds open this smaller book nicely (I think this book is around 40 pages maybe and was purchased from mypublisher.com).  I should note the strategically placed pillows and the advantage of the blur on my way-too-beat-up-by-my-children-who-like-to-walk-and-jump-on-my-furniture couch.  Sometimes it's great to know how to manipulate my camera settings to hide some of these imperfections! lol…

My favorite thing about this new display idea is, as soon as I put out the photobook on the end table (which was from our trip to Disney World/Animal Kingdom/Sea World) in 2009 both of my girls ran over to it and started pointing out pictures and talking about what they saw.  These memories will no longer hide on a shelf – but will come alive for my girls.  I hope they will know how much I value the time we spend together as a family and that they'll treasure these memories as I do.