Today's picture of the day is another one from my garden.  Can anyone help me identify this colorful plant that reminds me so much of candy corn?
You see, we purchased our home last fall and there are 3 wonderful flower beds full of perennials.  This spring has been full of colorful surprises popping up where we thought there were only weeds.  This one is amidst a bed of ornamental grasses and probably is an ornamental grass itself.  We've never seen anything like it but it's just so pretty!  We are certainly grateful to the previous owners of our home for investing so much time in these gardens which are bringing us great joy!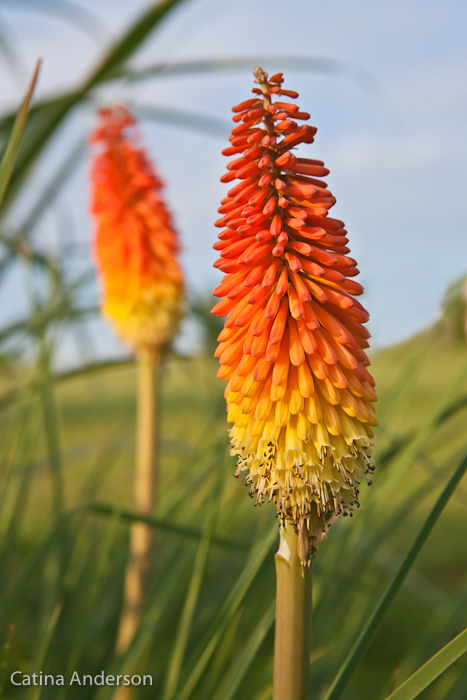 This is one of the wonderful advantages to purchasing a pre-owned home vs. a brand new one if you're in the market!  We know our home was well loved before it was ours and it came with many previous-owner upgrades including some beautiful landscaping.
UPDATE!  Special thanks to my facebook/gradeschool friend, Melissa Huston, one of the designers at Intrigue Design and Decor out of Annapolis MD who identified my mystery plant as a Torch Lily (also known as a Red Hot Poker) and gave me some tips on how to care for it!  Thanks Melissa!