Today it's a personal share… another nature photo (or a few).  Those who follow this blog will find out that I love flowers and wildlife.  I'm not at all a nature or landscape photographer, but I have been known to stalk the robins around my yard with my long lens waiting until they do something interesting.  I enjoy the wildlife that surrounds my home and I feel extremely blessed to share these wonders with my children.
Today when I went out to the bus stop I was looking at my flower garden when I noticed two adult birds acting very strangely.  They were both sitting on a bird feeder quite close to me, staring directly at me and making quite a racket.  Despite my stares back in their direction they persisted.  So… a photographer's instinct (or maybe the science teacher in me) said something interesting might be going on so I ran back inside for my camera and long lens and came back out to watch.  Here are what (assumedly) mama and papa looked like… this first one is not a great picture… but perhaps someone can use these to help me identify them.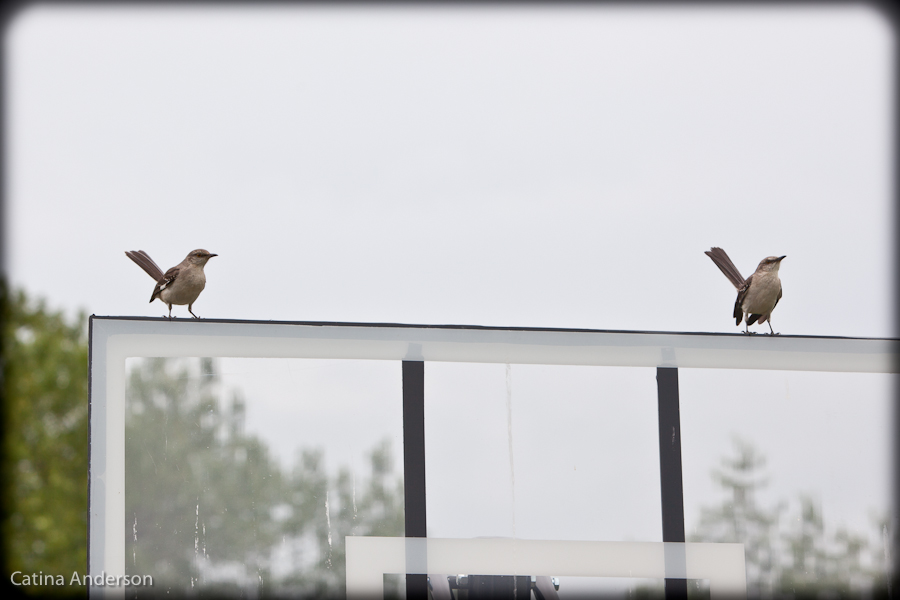 I searched for a nest among the nearby bushes but saw nothing… that is until I started to turn to go back inside.  Just then I saw a tiny little fledgling pop out of the grass.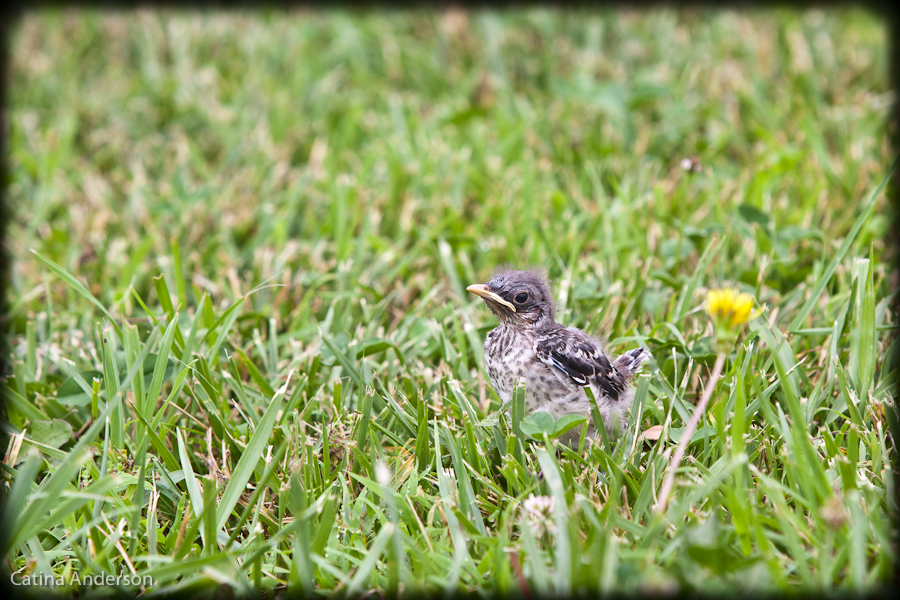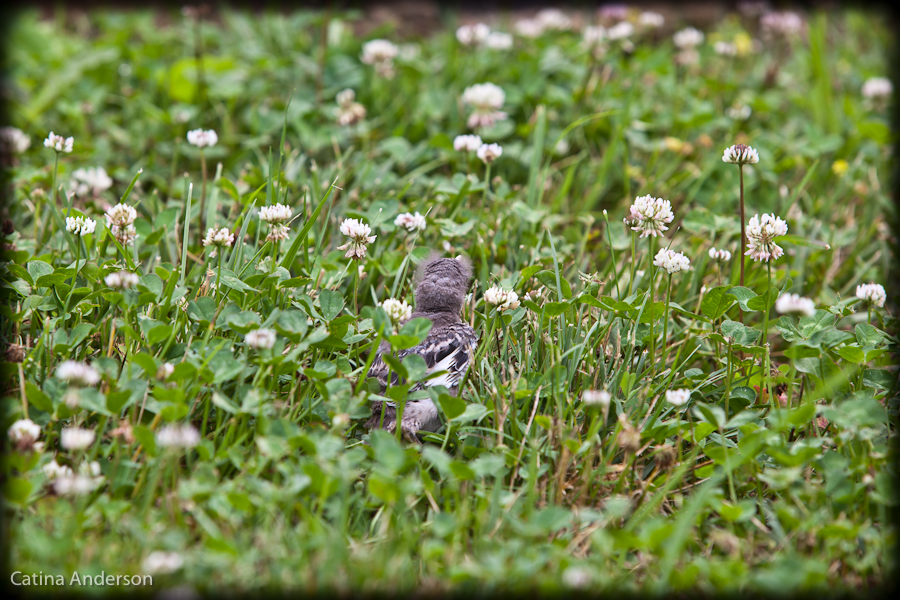 I was thrilled to see him stretch out his wings.  He could only hop at this point.  But my daughters were very excited to watch him run and hop and give it a go.

Of course… I don't think he was too happy to see me or my camera.  His expression says it all…

Is this a face only a mother could love?
I think not… I think he's absolutely adorable!

How about you?