Today I want to share a little about the Calvert Marine Museum.  It's a bit of a drive from the Northern VA region so I'll be making a new spot in the "Our Hometown" category for "within driving distance" because there are some great places surrounding the Metro region well worth the day trip, especially if you have kids.  Calvert Marine Museum located on Solomon's Island in Maryland is one of those places!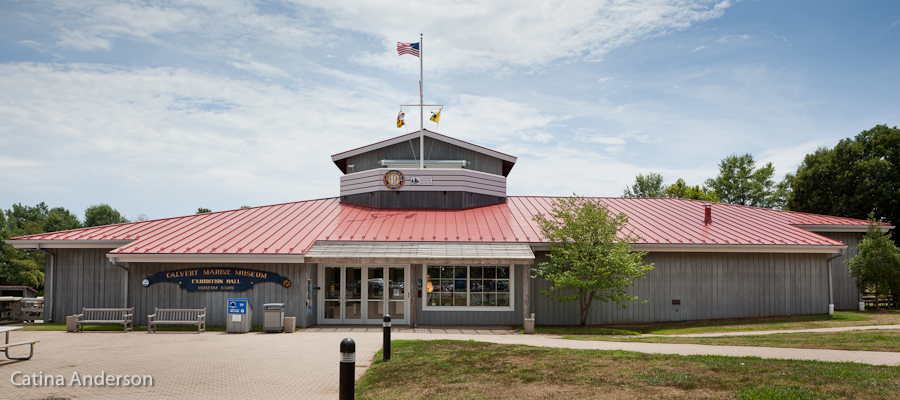 We took our kids to visit the museum based on a recommendation from my husband's mom after she took our niece and nephew there last year.  I was doing a fun photo scavenger hunt and needed a picture of a lighthouse.  They just happen to have an AWESOME lighthouse on the museum property.  Check it out!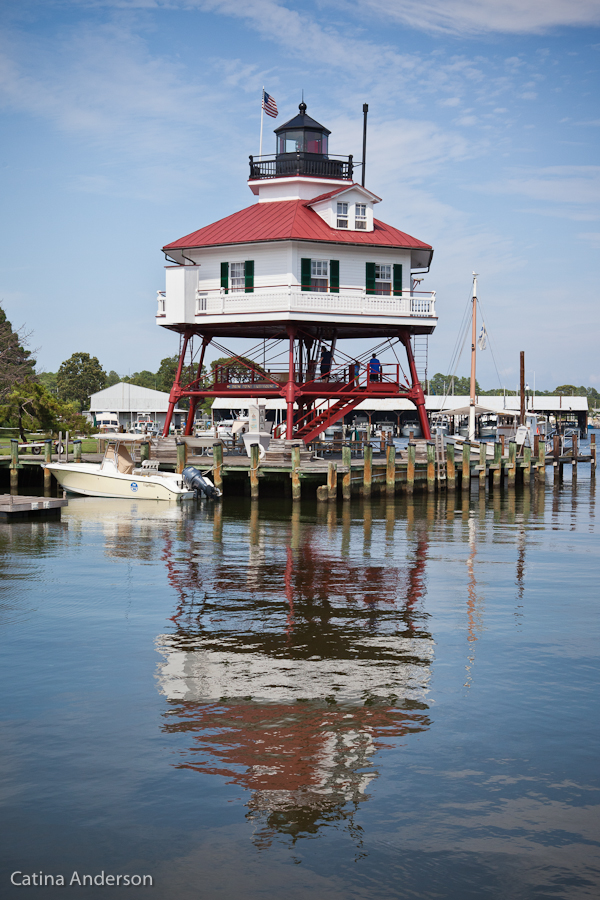 The lighthouse was open for the whole family to walk up and explore.  Inside the museum there were fantastic exhibits to keep the kids' interest.  There was a special room just for kids with a miniature lighthouse the kids could climb into, a sailboat they could pretend to captain, a tank full of live sea life (with a volunteer to talk to them about what they were seeing – who even let them touch a couple live animals), an area for arts and crafts and a cool spot where they could dig in the sand to find fossils.  Each child was allowed to take home one fossil.  I had as much fun digging as they did!  And each of them walked away with their very own shark's tooth.  Actually, the experience led us to drive about 10 minutes to another bay-side park and go digging for more sharks teeth on our own before heading home!
Unfortunately I didn't take any pictures of the kids area that didn't have my kids in them… but they have some good shots on their website if you want to see what the room looks like.
Then there were rooms full of fossils.  There was a huge open tank with stingray.   The most impressive may have been this new exhibit of a prehistoric MEGA shark!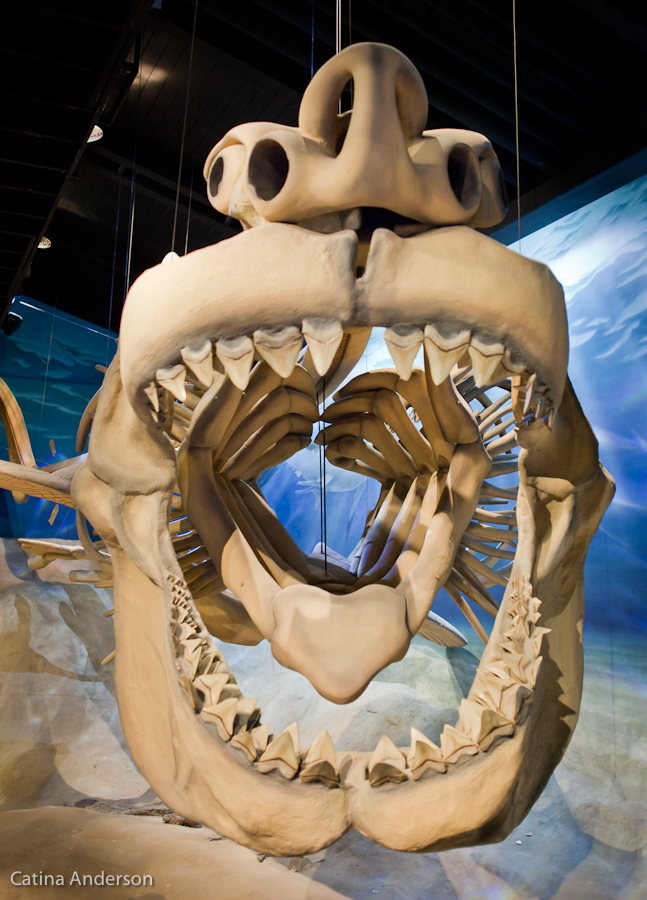 I would not have wanted to happen upon THIS guy at the beach!  That's for sure!
There is also a series of aquariums featuring estuary life.  My girls loved the jellyfish tank.

My favorite part was outside.  There are a series of docks that run over very shallow water and marshland where you can see tons of creatures right in their own element.

We spotted blue crabs, schools of fish, snails and this little guy…

It was my girls first time to see a fiddler crab… if you've never seen one they are quite small, but the male crabs have this large claw that makes them quite distinctive!  We watched them crawl in and out of their mud hole homes on the side of the dock.
There is also an outdoor boat shed full of different types of watercraft.

Of course… my daughters' absolute favorite of the day was the Otter exhibit.  Two very playful otters who loved shiny objects and would come to investigate whenever someone held something shiny next to their aquarium.  They were fast, and the glass was very reflective… so taking pictures was a challenge.  But here's one of those cuties!

You can probably guess that after a visit to the gift shop we came home with two additions to our growing zoo of stuffed animals… (well… three because after the girls got their otters I also bought a stuffed animal horseshoe crab… I kinda have a problem… I love unusual stuffed animals…lol).  And a nice story about an otter to read for bedtime.  Then we headed off to a local beach to do some more exploring and fossil hunting.
It was a really nice family outing.  And while it wouldn't take the whole day to go through the museum, combined with a visit to a local beach for some fossil hunting it certainly would be well worth a day trip with the family.  We hope to go again this year ourselves.