I haven't posted in a few days.  It's been super busy this past week – our last week of summer vacation before the kids go back to school.  But I thought I'd share a "picture of the day" today.
Two weekends ago our family took a quick trip to New York City.  A friend of ours had never seen the Statue of Liberty or the Empire State Building so we were happy to give her a tour!  Our little ones who are 6 were also seeing these two landmarks up-close-and-personal for the very first time.
Unfortunately, on Sunday (otherwise known to us as Statue of Liberty day) it rained the entire day.  But of course, we decided to brave the elements.  I'm so glad we did because the rain stopped just as we were stepping foot on Liberty Island and didn't start again until we were safely back on the Ferry.  So despite a bit of risk – I got to take the camera out and shoot some wonderful shots under a dramatic stormy sky.
This one is a favorite of mine – it's the Central Railroad of New Jersey Terminal taken from the Ferry to Liberty Island.  This is where we caught the Ferry from Liberty State Park in New Jersey.  It's an amazingly beautiful building and the sky just gives it great drama!  I can't decide if I like the color or black and white version better this time… so I'm sharing both!  Which do you like better (I think I'm kinda leaning towards the black and white…)?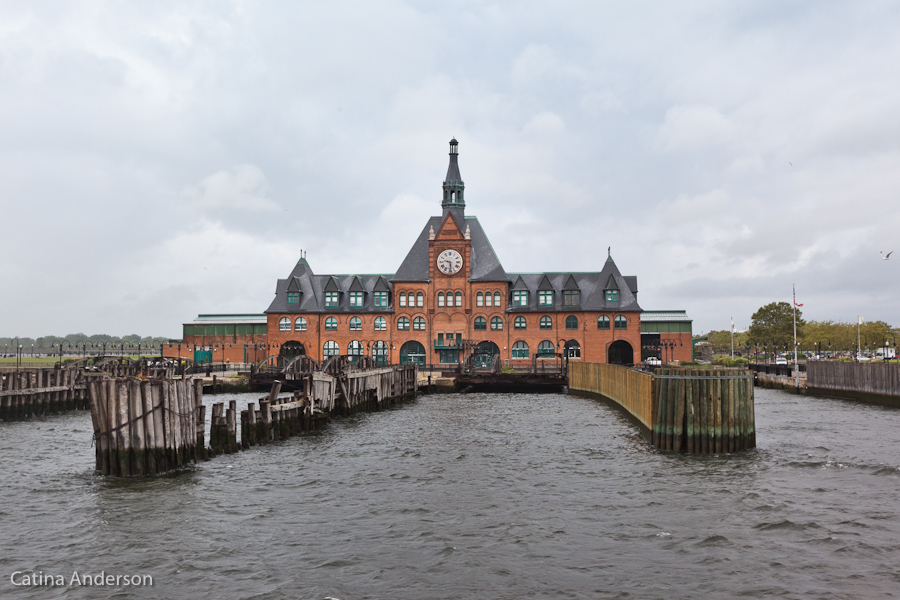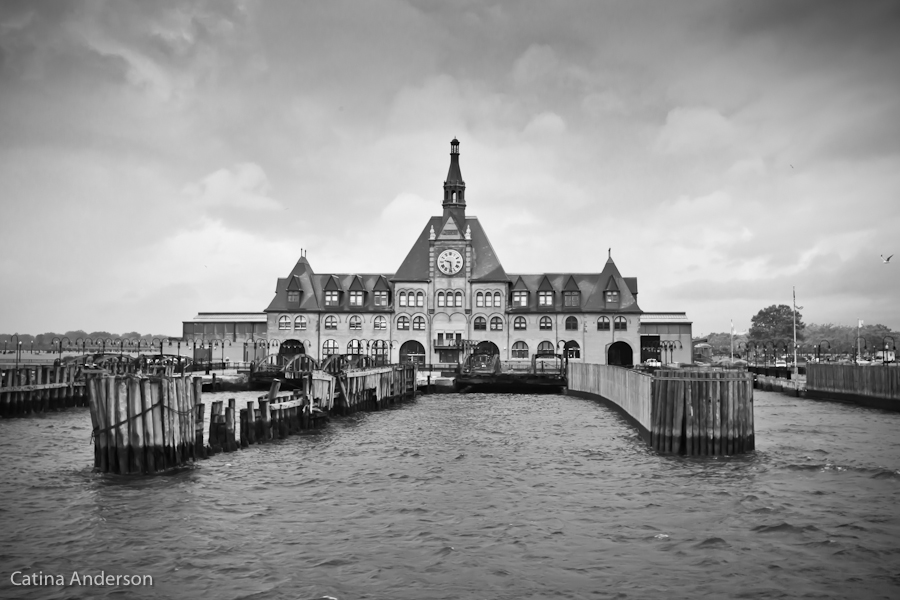 (oh… and thanks for humoring me in sharing my family vacation pics!)