Yesterday, our mountain mint was just alive with pollinators.  It's always covered in bees and wasps but I was thrilled to discover a variety of butterflies there too – and several species that I don't observe all that often in my yard, including this American Snout butterfly.  I do have several hackberry trees (the host plant for the American Snout caterpillar) but I rarely catch a glimpse.   This one was my favorite image with it's proboscis there clearly drinking from the flower.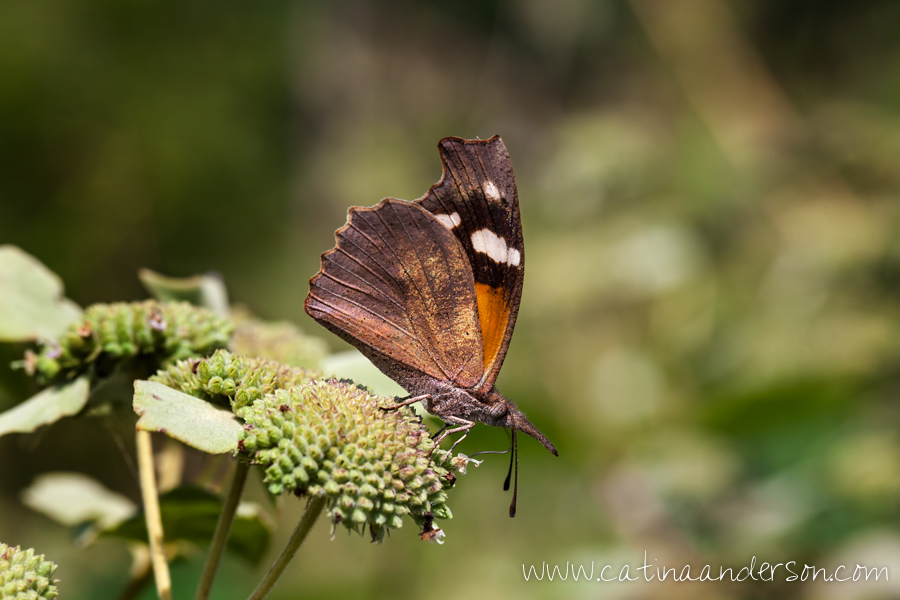 This website from the University of FL has some great information on this species.  I was particularly surprised by how similarly the egg and chrysalis resemble the Monarch Butterfly.
Glad to have added this one to my collection of butterfly images!