Two days ago I spotted this gray hairstreak butterfly on our mountain mint.  I rarely see hairstreaks in my yard either but the mountain mint is like magic, attracting all sorts of pollinators I might otherwise not see, especially this time of year when so many of the blooms are fading.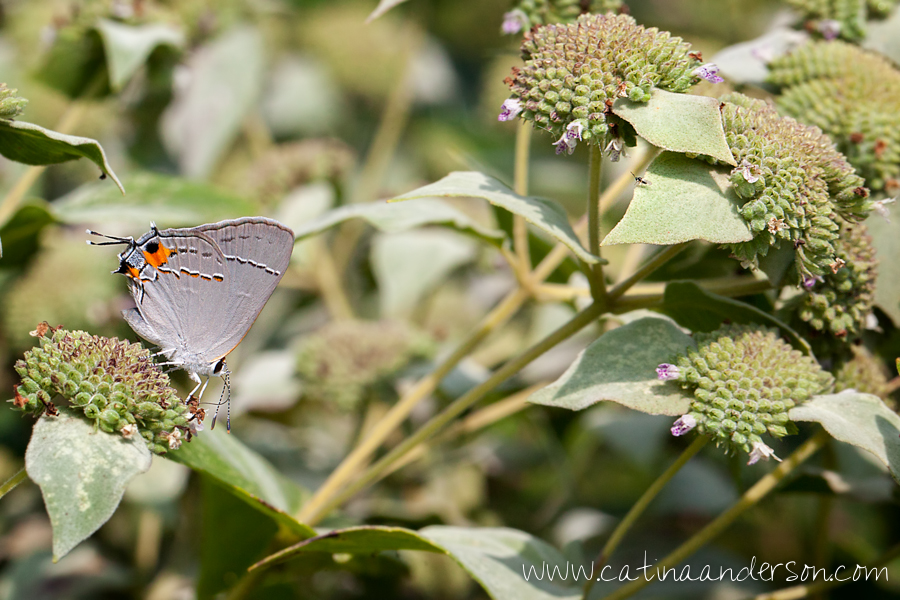 But even more impressive, I think, is when I opened this image in the computer and spotted the tiny wasp in the opposite diagonal of the frame.  Check it out!  If you've seen a hairstreak butterfly you'll know they're pretty small butterflies… then to see this wasp alongside it… Wow!  Talk about tiny!  Nature is incredible!
Here's a closer crop: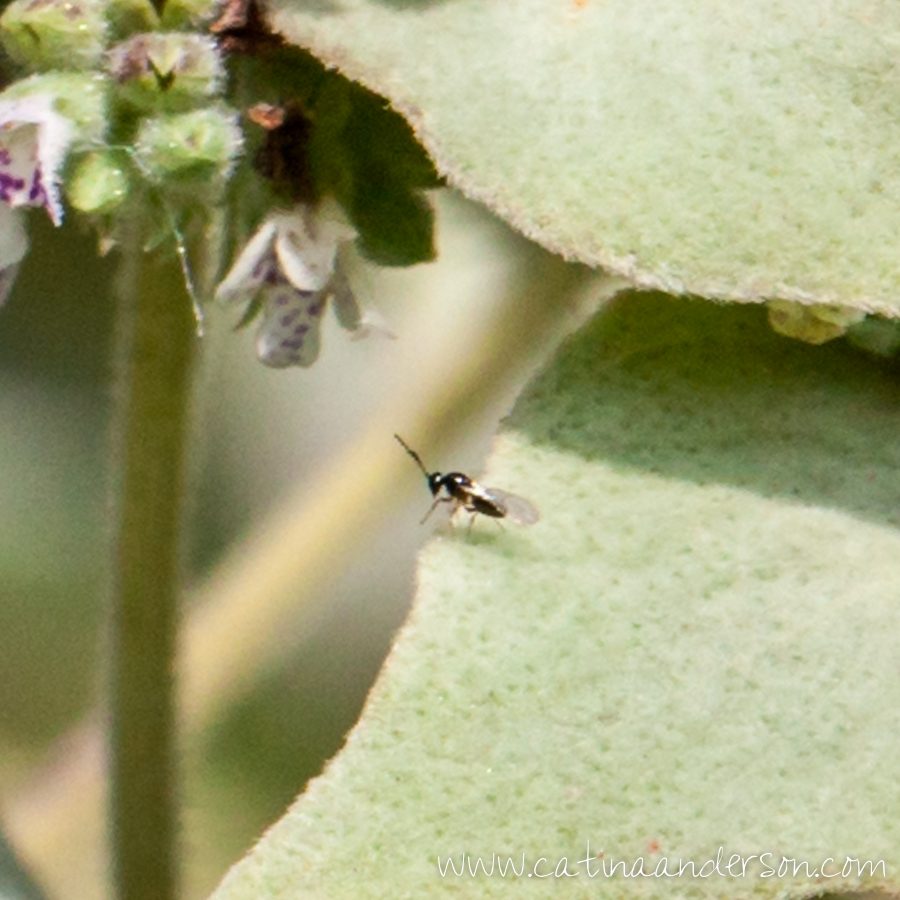 Now I just wish I'd seen it real-time so I could have gotten in closer and gotten a good sharp picture of the wasp as well.
For more information on the Gray Hairstreak Butterfly check out the website linked.