Yesterday's big activity of the day was a trip to our local public library to sign up for the summer reading program (ages 6 – 11).  This will be our third year participating.  Each school in Loudoun encourages students to sign up and the school with the highest percentage of participants completing the program gets a trophy.
This year we discovered that the program is even simpler than in years past.
Loudoun's program has (in our experience) been a combination of reading books and completing challenges such as "Attend a Library Program." or "Visit a local park and take a picture of what you did there." or "Create a drawing or map of how you get to the library."
This year participants can choose to EITHER participate in the challenges OR simply read 20 books.  Now that my girls are strong readers they are excited to just read books.  For younger readers who see a whole book as a huge hurdle a combination of shorter books and the challenges can be just the ticket to keep them exploring the library and experiencing literacy.
Now I will say that the library yesterday was ANYTHING but quiet!  lol… it was a hustling, bustling bundle of energy and excitement.  I write these posts about what we do from day to day in order to share ideas with other parents who are looking for things to do with their kids over the summer… but in this case I'm not sure there are any other parents out there who weren't actually in our public library yesterday!  lol… I'm joking, of course.  But it was a happenin' place!  We bumped into at least half a dozen people we knew.
The kids got a cool goodie bag filled with fun for signing up.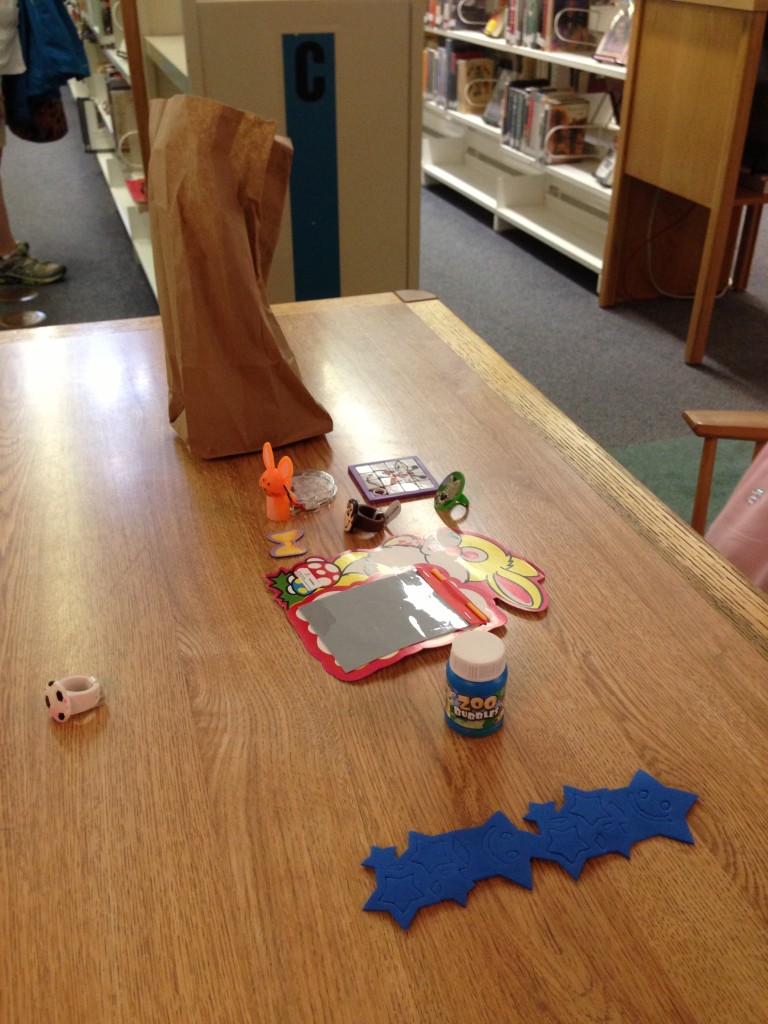 They also got to color a little reader and tape her to a bulletin board.  When they complete the challenge they'll get to move her to a different window to show they're done.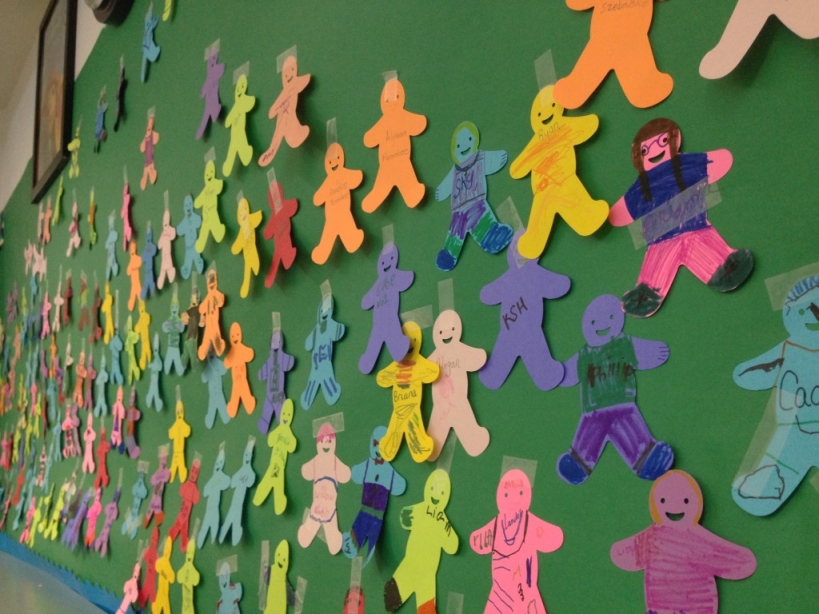 They got to color a bookmark to bring home.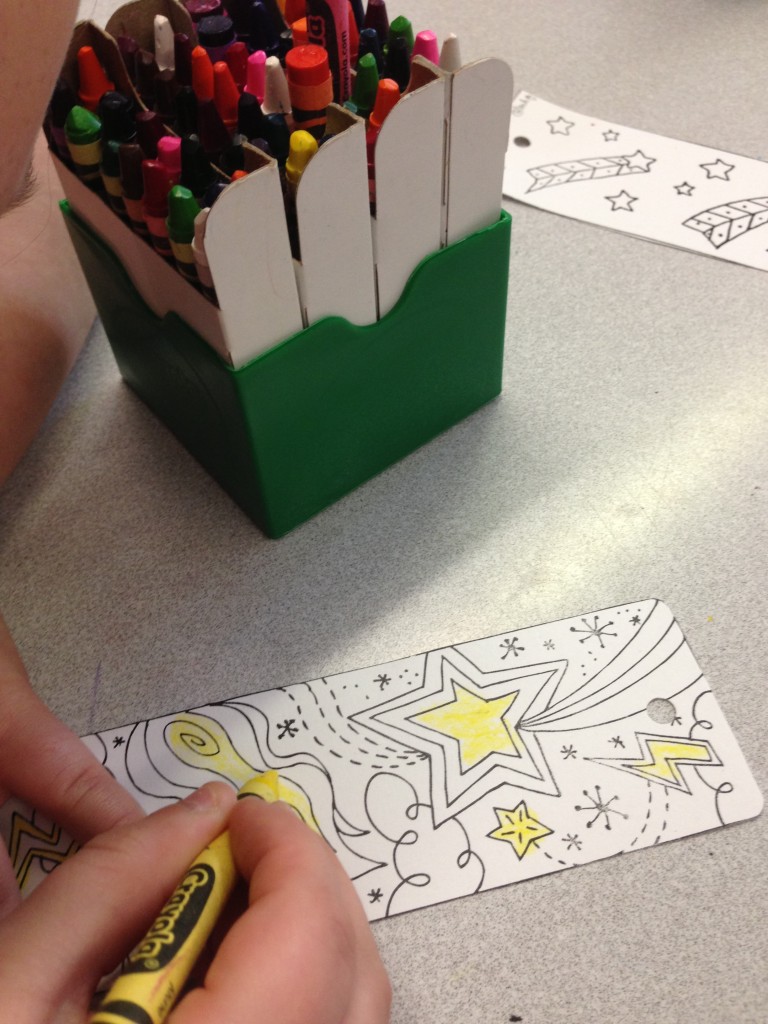 And finally, we got the list of free summer movies at the library.  It just so happened that we were there about 1/2 hour before the start of the movie so we stayed and enjoyed "The Lorax" yesterday afternoon as well (while I, of course, crocheted squares in the back of the room for our weekly service project).
Here's the "Movies on Mondays" list for Purcellville (2:00 p.m. on Mondays)
June 10: The Lorax (PG)
June 17: Honey I Shrunk the Kids (PG)
June 24: Brave (PG)
July 1: Open Season (PG)
July 8: Monsters, Inc. (PG)
July 15: Hotel Transylvania (PG)
July 22: Rise of the Guardians (PG)
July 29: Wreck-It-Ralph (PG)
I believe that each branch of the library has a different schedule so check out the branch nearest to you.
I have heard in the past that a variety of bookstores sponsor summer reading programs as well.  If you know of one locally please let me know!  Would love to give my girls as much motivation to read this summer as possible!