Here's a SUPER easy service project that any kid can help out with.  The girl scout camp in Purcellville, Camp Franklin Park, is doing a Plastic Bag Challenge as a service project during their camp later this month.  Now through June 30th they will be collecting plastic bags of ALL types for recycling.  During the camp they'll count and sort the bags and then the bags will be submitted for recycling through the Trex plastic bag challenge.
BUT
They could use all of our help!
They are hoping win the grand prize by collecting 200,000 grocery bags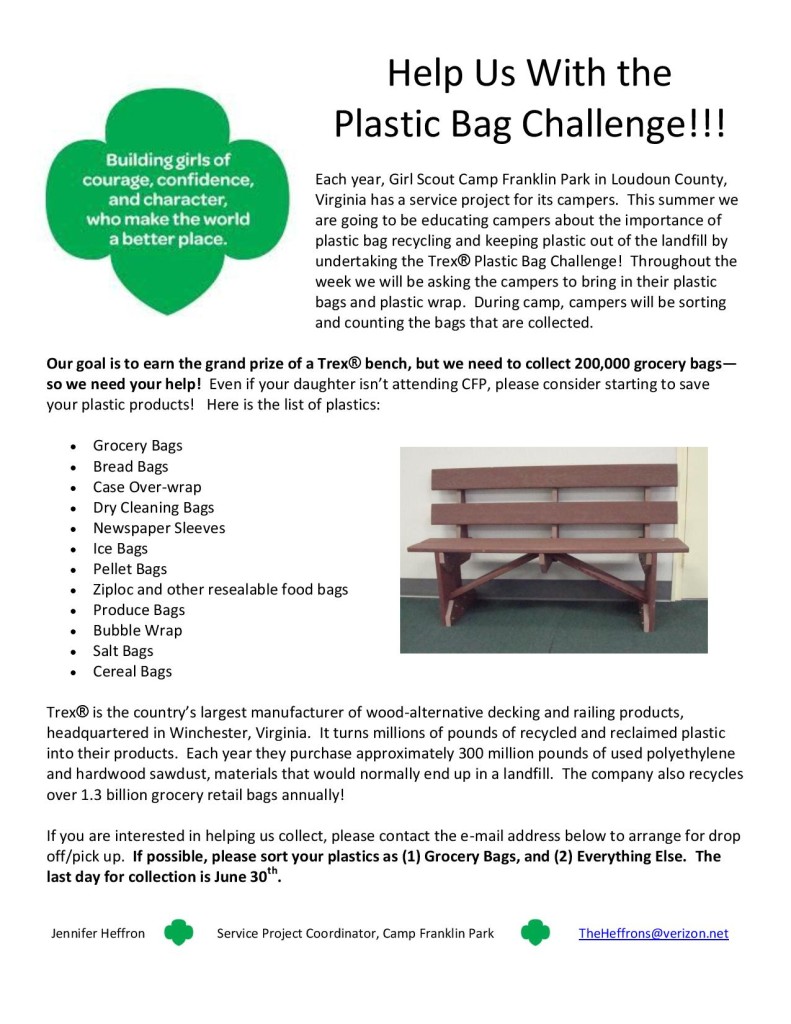 The prize is a Trex bench which I understand will then be donated to Franklin Park.
This one is super easy for kids to help out with – even if they aren't a scout and/or aren't attending the camp.  Simply contact friends and neighbors – take their extra plastic bags off their hands – and drop them off at one of the two drop-off locations listed on the flyer.  They may be able to help earn a bench that the entire community can enjoy.