I love when the fourth falls smack dab in the center of a long weekend – this means celebrations all weekend long!  What could be better?
We started our Fourth of July celebrations yesterday with our family in Maryland.  The evening ended with a fireworks show at Hawthorne Country Club in LaPlata, Maryland.  I was excited to get to try my hand at Fireworks shots 2 days in a row rather than just one!   Here are my two favorites from last night.
This one I call a happy accident!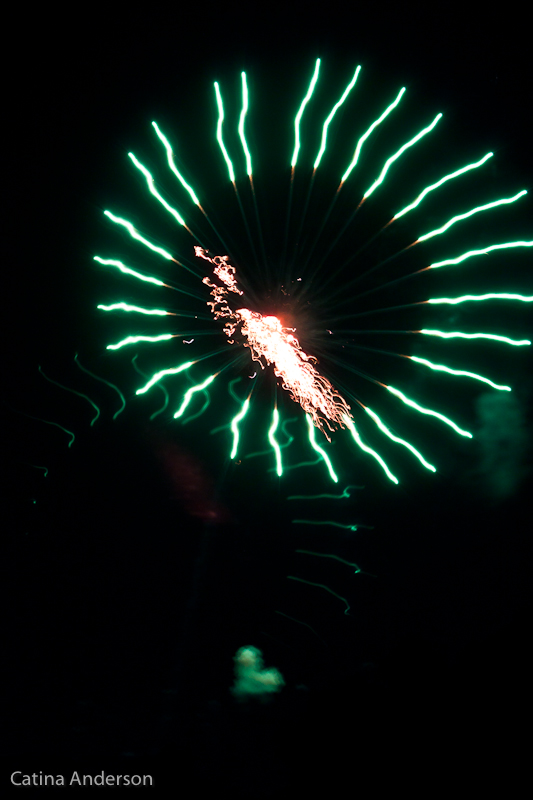 I'm really not sure how that heart ended up in there – but I was THRILLED to see it.  You see, anyone that knows me knows that I have a thing for hearts.  Even my engagement ring is a heart-shaped diamond.  This is not photoshop trickery… the heart was there straight out of the camera… some sort of reflection on the puffs of smoke left in the air.  And the perfect sentiment for a fireworks celebration showing love of our nation and our freedom.  LOVE!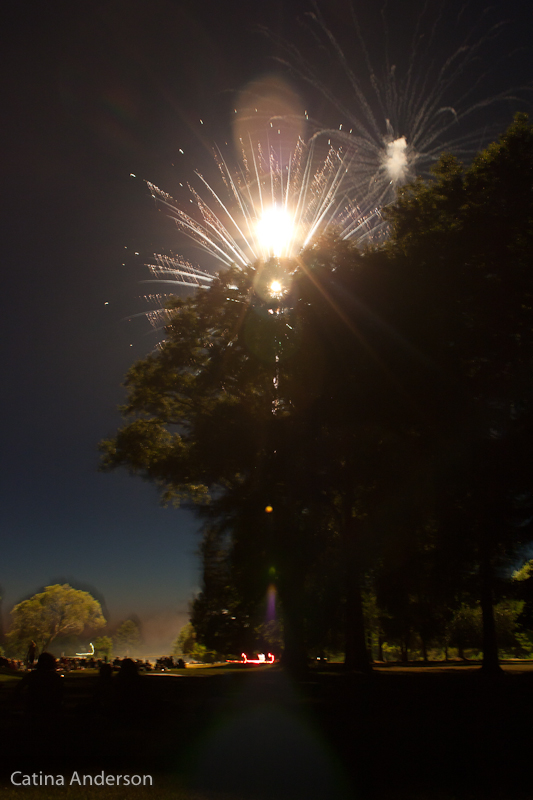 This is my other "fav" from last evening.  This one was a longer exposure.  I didn't have a tripod with me so I tried really hard not to breath for the 2 seconds the shutter was open!   I love how this one shows the silhouettes of the families watching the fireworks, illuminated by the low-shot firework, as well as a bit of color from what was a gorgeous sunset.  And while the sunflare is probably an unwanted artifact to some – I love what it adds artistically to this particular shot.
I'm happy to get a chance to photograph another display this evening.  I hope everyone reading this has a great celebration this weekend.  Please be safe and have a Happy Independence Day!