You may or may not know that I run another blog which I've worked on quite a few years longer than this one.
Over at Color Guard Educators (www.colorguardeducators.com) I write color guard and marching arts related posts of interest to guard coaches, designers, choreographers, directors and performers.  There are lots of awesome people and amazingly generous readers who contribute to what has become a pretty neat community of sharing ideas.
Anyway – this past month I've also been exercising another hobby of mine – crochet!  So I decided to merge the two and see if I could create guard-themed crochet patterns.  I've never written out my own pattern before so this is a fun challenge.  Today I posted my first (and super simple) pattern over on the CGE blog.  It's a pattern for this stuffed ornament (or toy if you leave the loop off).  I thought I'd share here too!
Here's the photo: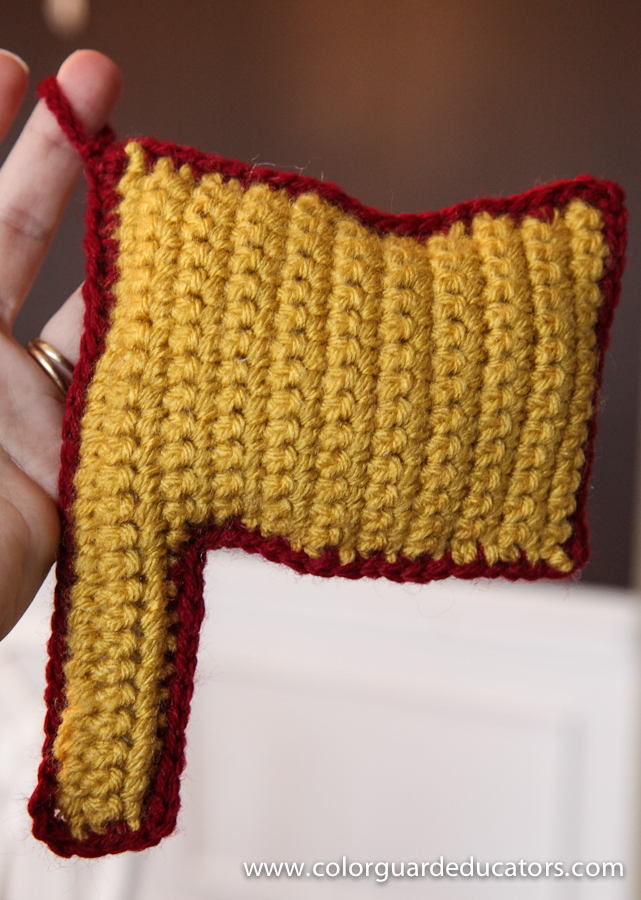 And here is the link over there for the pattern/instructions.
Enjoy!  And if you notice any errors or ways I can improve the instructions let me know.  I'm happy to adjust!