Two posts in one day!  Well… can't let the 4th end without at least a few fireworks pictures.  We went to the show at Franklin Park this year for the very first time.  We had no idea what to expect really as we set ourselves in the back of the pickup truck and hoped we had a good spot.  Turns out it was great!  I set up my camera on the tripod and shot a few frames as we watched.  This year I used the bulb setting and varied between f11 and f14 for aperture.  I set my ISO to 320 since I was using a tripod.  My only challenge was the bouncing of the kids moving around in the truck.  I like using the bulb setting for fireworks because I can decide how long to hold the shutter open giving me the flexibility to determine if I want short fireworks trails or longer ones… or if I want to have multiple bursts within one frame.  It's fun to play.  I'd probably end up with less camera shake if I had a corded shutter release but I don't have one of those yet so I just pressed the shutter button myself.
Here were a few of my favorites.
(I love how you can see which way the wind was blowing from the smoke)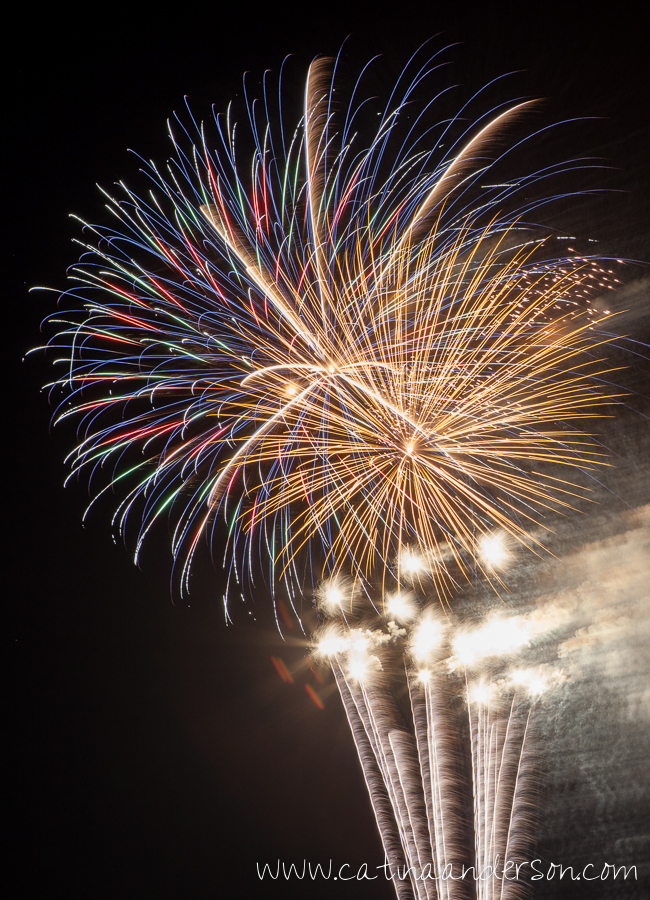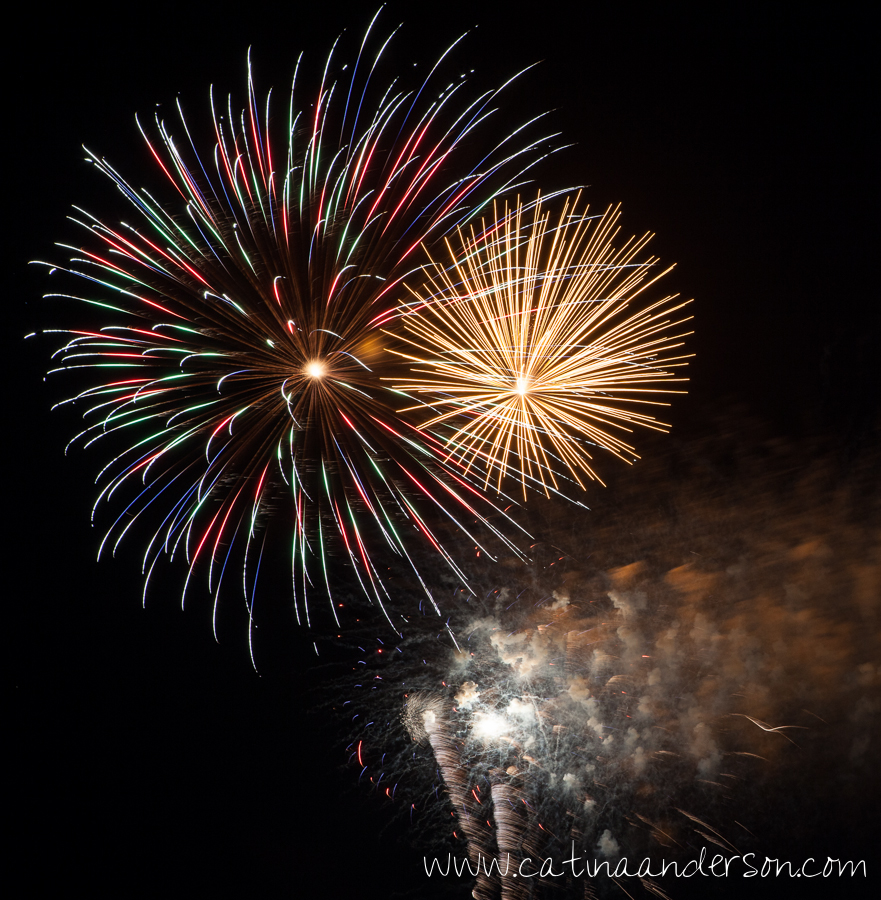 I like this one because of the red, white and blue.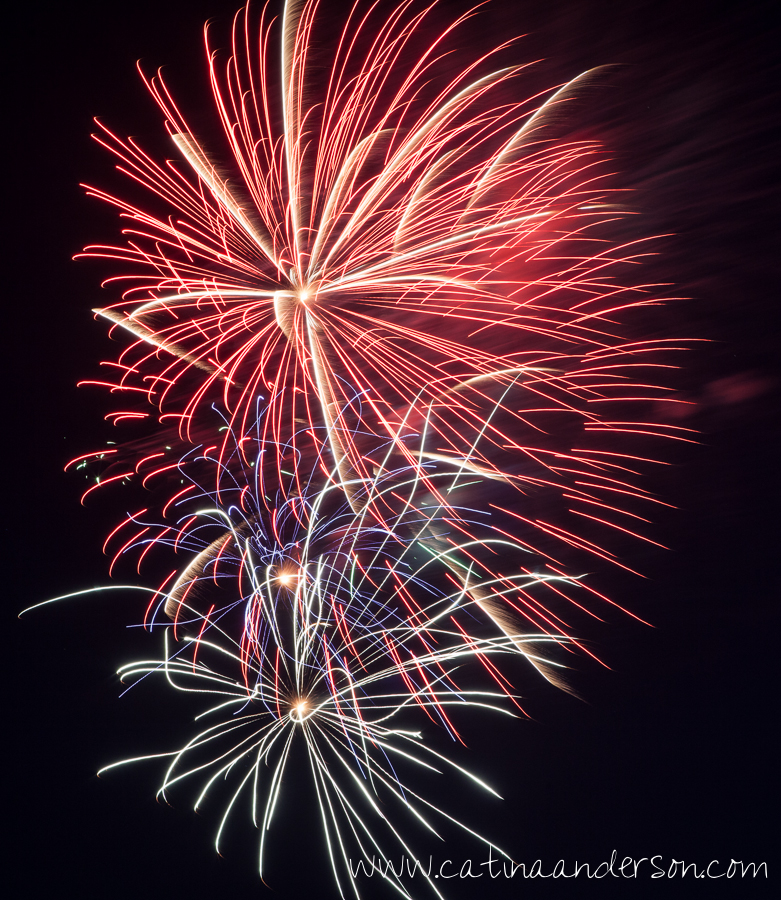 This weird one reminds me of some type of black hole.


In this one you can see the camera shake but I kinda love how it looks like a flower.  Totally by accident… 

And a wider shot that shows a little bit more context of where we were sitting… I wanted to see the surroundings a bit.  You can see the front of our truck along with the surrounding cars in the parking area.  It took a LONG time for that sea of cars to start moving when the show was over! lol



Happy Independence Day!!