I got a chance to get up close and personal with a very large praying mantis this past weekend in Southern MD.  Many people are completely creeped out by these interesting creatures but I honestly think in these photos he's (she's??) just a little cutie!  The little tiny black eyes are so expressive.  It wasn't all that happy to have me nearby but it didn't move away.  Mostly it just kept a close eye on me as I moved around to capture different angles.
Here are three of my favorite images.  In this first one I really think it looks a little bashful.
"Bashful"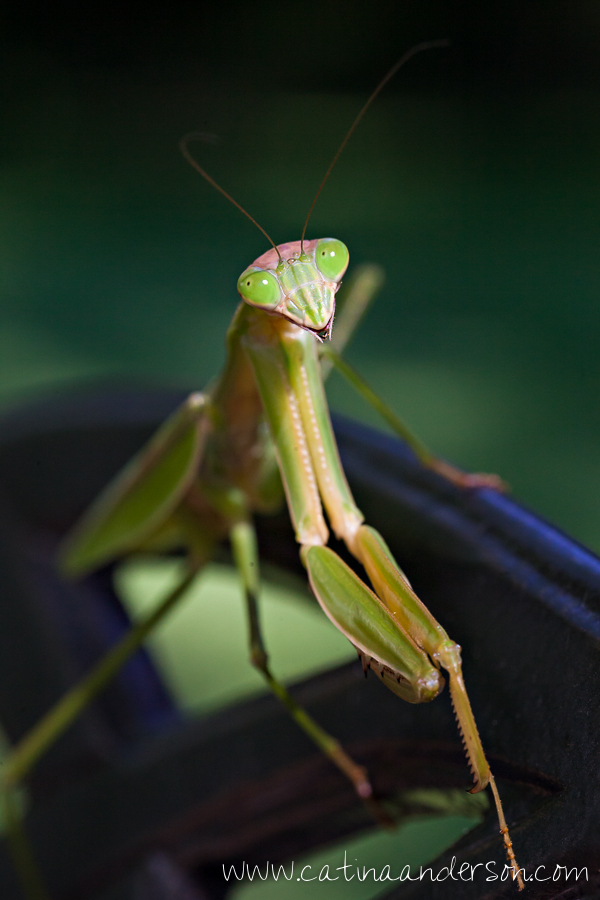 And in this one I find the brown coloring around the eye really beautiful.  Though I must admit the mouth area does creep me out just a bit…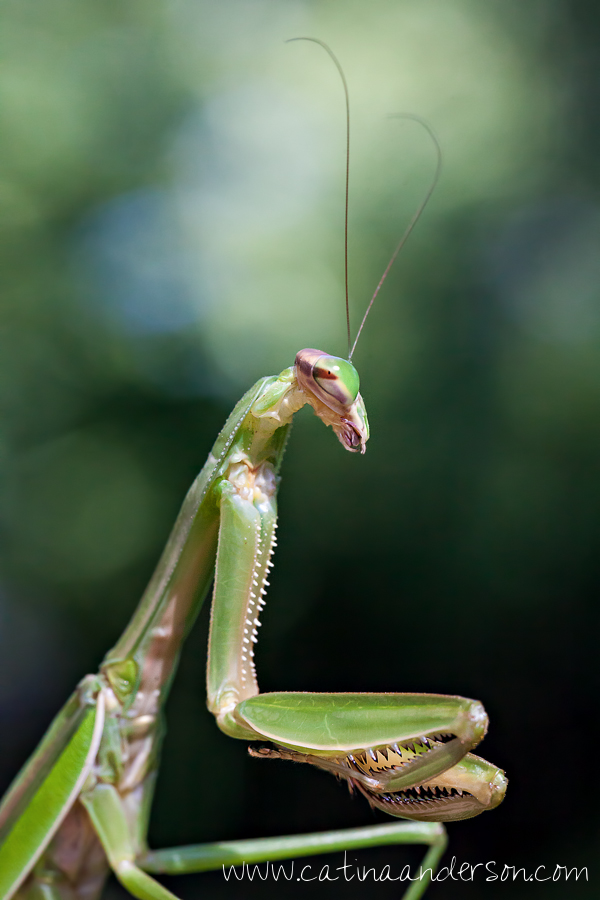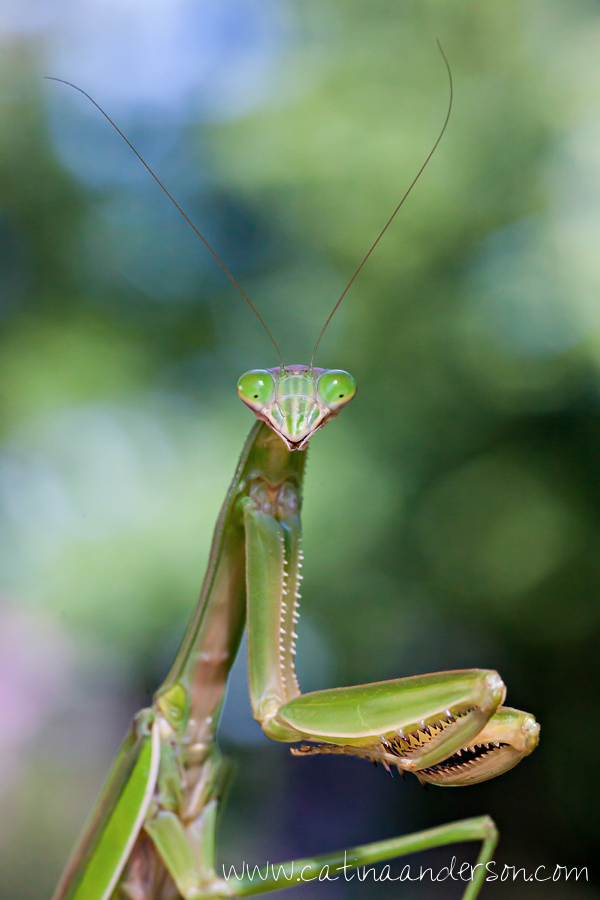 What do you think?  Creepy or Cute?  Leave me a comment below!