Did you know there is a carousel at Frying Pan Farm Park?
Until this past summer we didn't!
We spent lots of time at Frying Pan Farm Park when my children were toddlers.  Then we moved out to the country and hadn't made the hour-ish trek to the farm in a few years.  Last summer we decided to visit with a friend who had moved to the area from out of state.  We were thrilled to discover both a nature trail with a waterfall that we never knew about and this historic carousel, a more recent addition, on our adventure!  Of course… we were not so thrilled that the carousel was closed by the time we finished up with the nature trail.  But that just leaves us a reason to visit again :).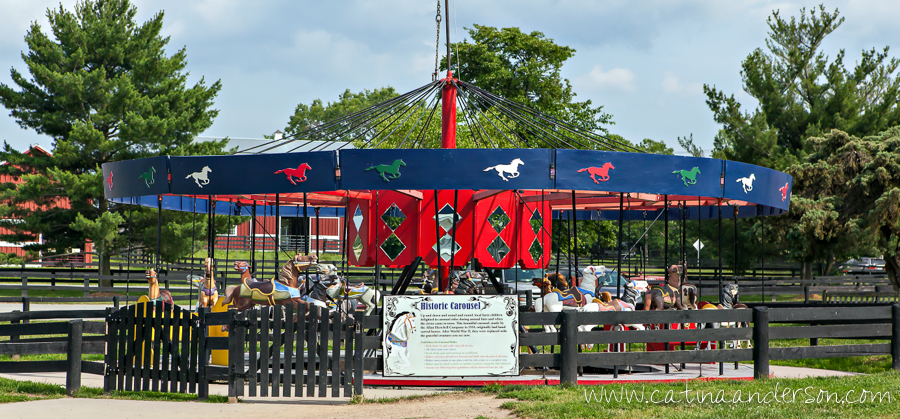 Since it was closed when we were there I'm not sure if this carousel requires tickets or not.  Check the Frying Pan Farm Park website or the Friends of Frying Pan Farm Park Website for contact numbers, hours and more information.