This weekend we took our daughters to Washington, D.C. to the National Cinco de Mayo festival.  As we walked back from the festival to our car we walked past the tents set up for the end of the Avon Walk for Breast Cancer.  They were empty at the time.  But it made me smile in remembrance of being there just last fall with my parents as they finished the Komen 3-day for a Cure.  I'm realizing I never shared my photos from that walk here… but that's for another day.
We walked past the empty tents and followed the sidewalks to the side of the road heading toward the parking garage at the Ronald Reagan building, when my daughters yelled out…
"Mom! Look!!"  
They had spotted something hidden among the grasses of a flower bed along Constitution Avenue.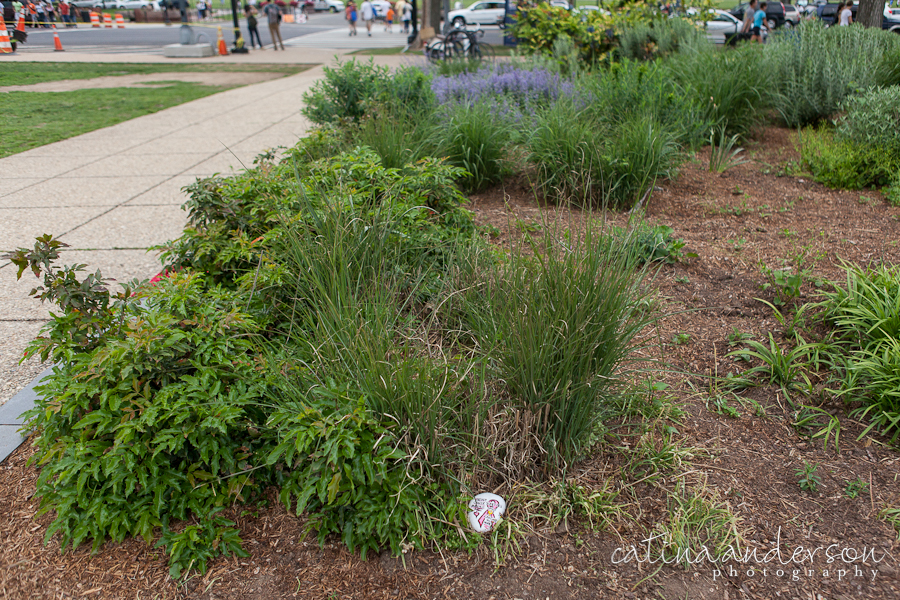 As we got in closer this is what we discovered hidden there.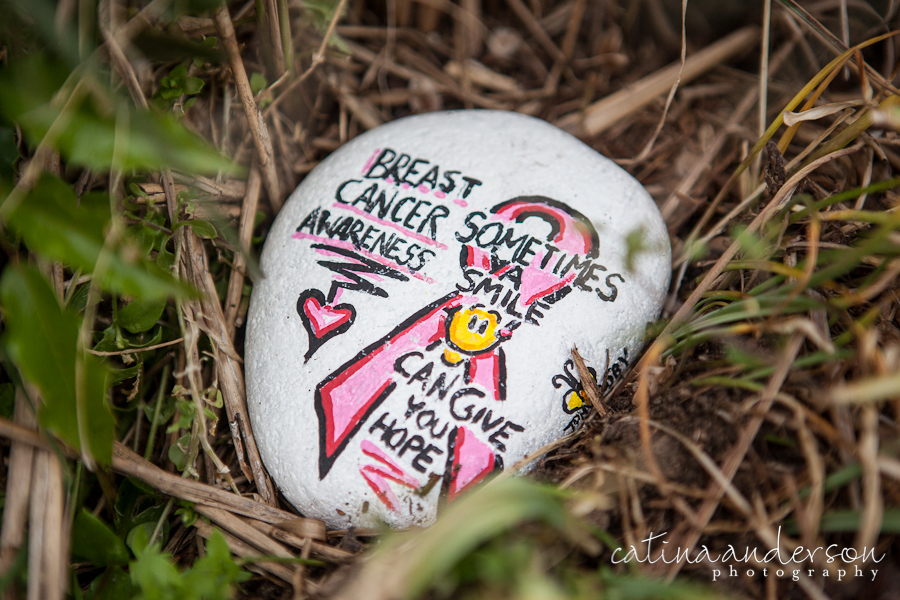 Sometimes the best part of our family field trips are the lessons waiting where we least expect them.
How beautiful to stumble upon this simple expression of love and kindness and to share in that discovery with our girls.
To whoever painted this rock – thank you.