Next in the line up of "Things you See on Mountain Mint," the Yellow Spragueia Moth (Spragueia apicalis).  Males and females of this species look different so this is a male.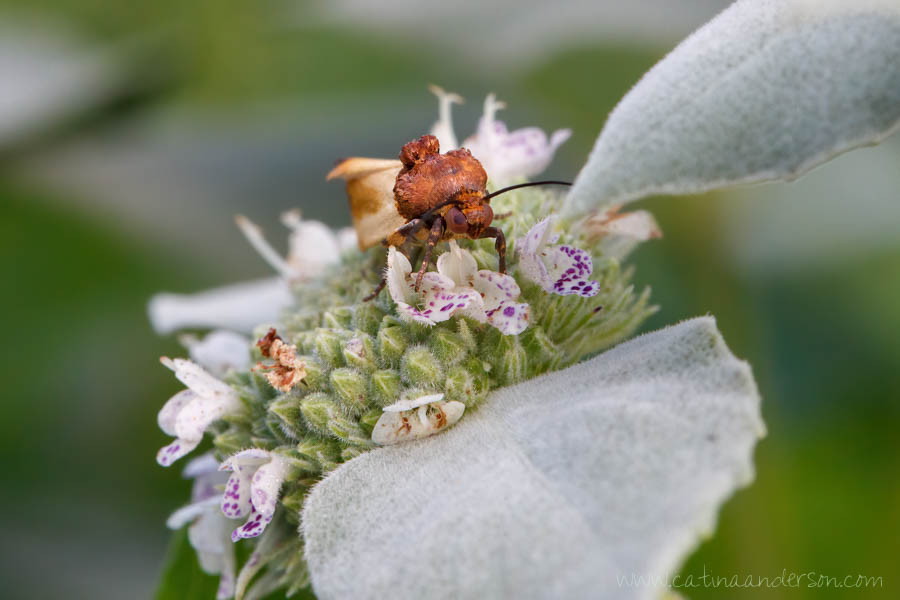 This one made me smile because of those big giant eyes.  Especially in the image below – he just seemed to be keeping an eye on me.  He was a relatively small moth – this is Pycnanthemum muticum (Short-toothed mountain mint).  The flower heads aren't all that large.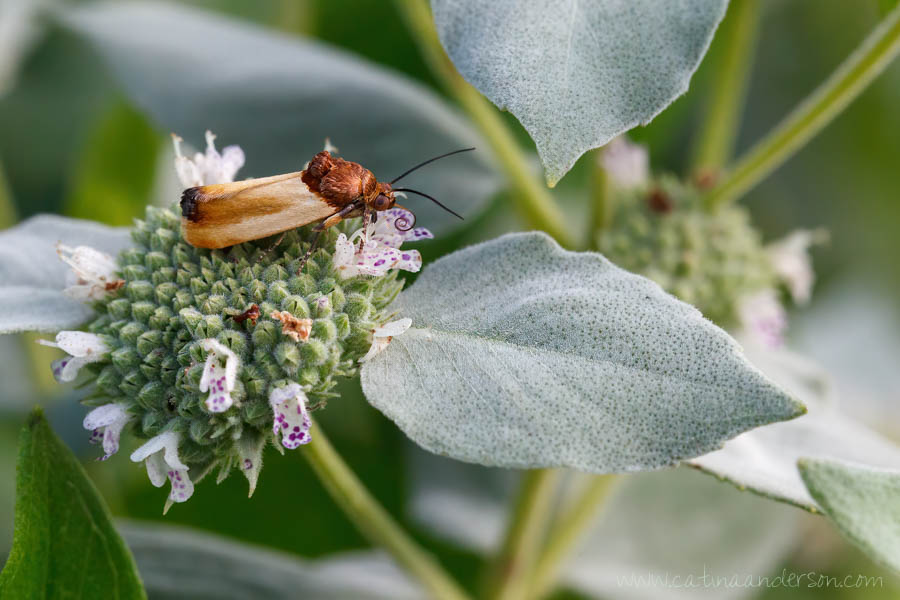 Thanks to a generous member of the Moths of the Eastern United States Group on facebook who helped me with ID of this one.
And if you're interested in seeing the other species I've photographed on the mountain mint so far this summer (at least the ones I've gotten around to identifying and publishing so far) click the menu link above under "In the Garden/Native Plants."  Things you See on Mountain Mint.  There are SO many still to come!  This plant is FANTASTIC for wildlife visitors!