One of my favorite things about taking pictures in the garden is seeing what I am not able to see with my eye thanks to the macro lens and the ability to zoom and crop in post-production.
In my last post I showed an image of Allium from my flowerbed.  Here's another shot of the allium in bloom showing how these large "puffballs" are made from a cluster of tiny flowers.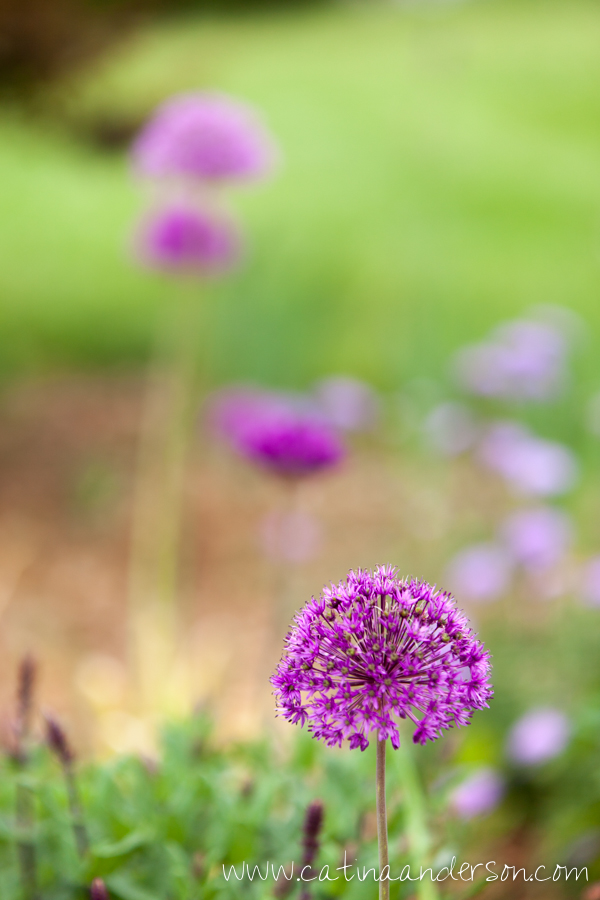 As I was taking pictures I saw a tiny bee bouncing around on one allium stem.  Look at how very tiny it was.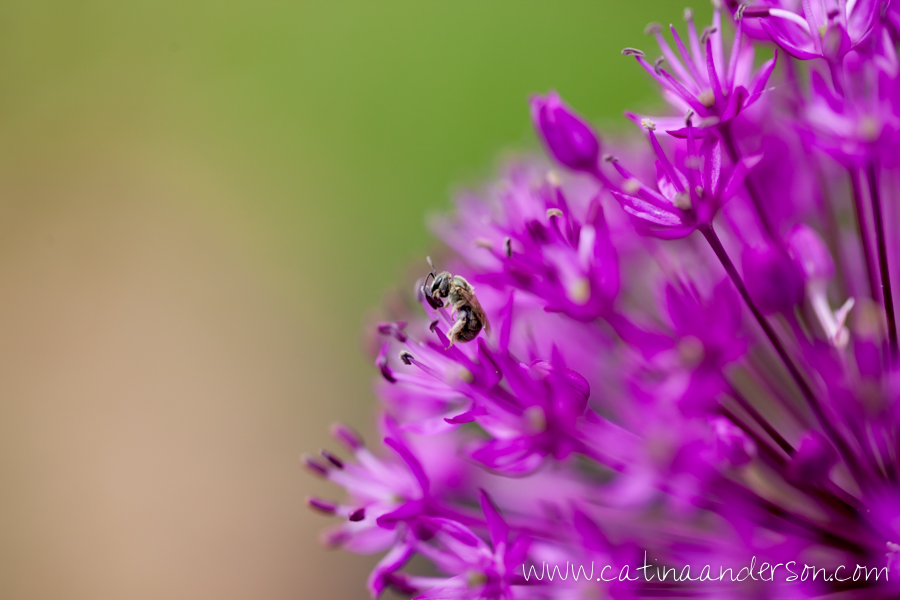 In the computer I was able to zoom and crop.  I think it's amazing to see how large it's eyes are and to see the tiny hairs on its body.  These are details I could not see in person without touching this tiny bee (and risking a tiny but possibly painful sting… not to mention stressing out and endangering this little pollinator).  He was so small and so quick that I could generally only observe that it was a bee.
Here it is up close: