My project today was centered around another passion of mine – music.
I sat down and wrote out the piano music for the three most standard vocal warm-ups we do around here because it really helps for some of us to just see it written out when we're trying to memorize and piano is not the primary instrument…  and because I have some kiddos who need to learn to play these scales and warm-up exercises as well.
The links below should give you the .pdf files but the .png's posted below show a preview of what the music looks like.  I formatted copies that are single page for quick view and also large print for beginners who may need the sharps/flats in each key change to be very clear as they are practicing.  I also marked each new key/chord with the chord letter name.  If you notice any errors as you look through please let me know – I did this super quick and would be grateful for the help editing.  I can always upload improved versions if that comes to be.
Step Down Move Up by half steps C2C Single Page
Step Down Move Up by half steps C2C Large Print
5 finger scales C2C Large Print
Starting with a progression of 5-finger scales moving up by 1/2 steps.  Repeating the moving 8th notes as many times as desired.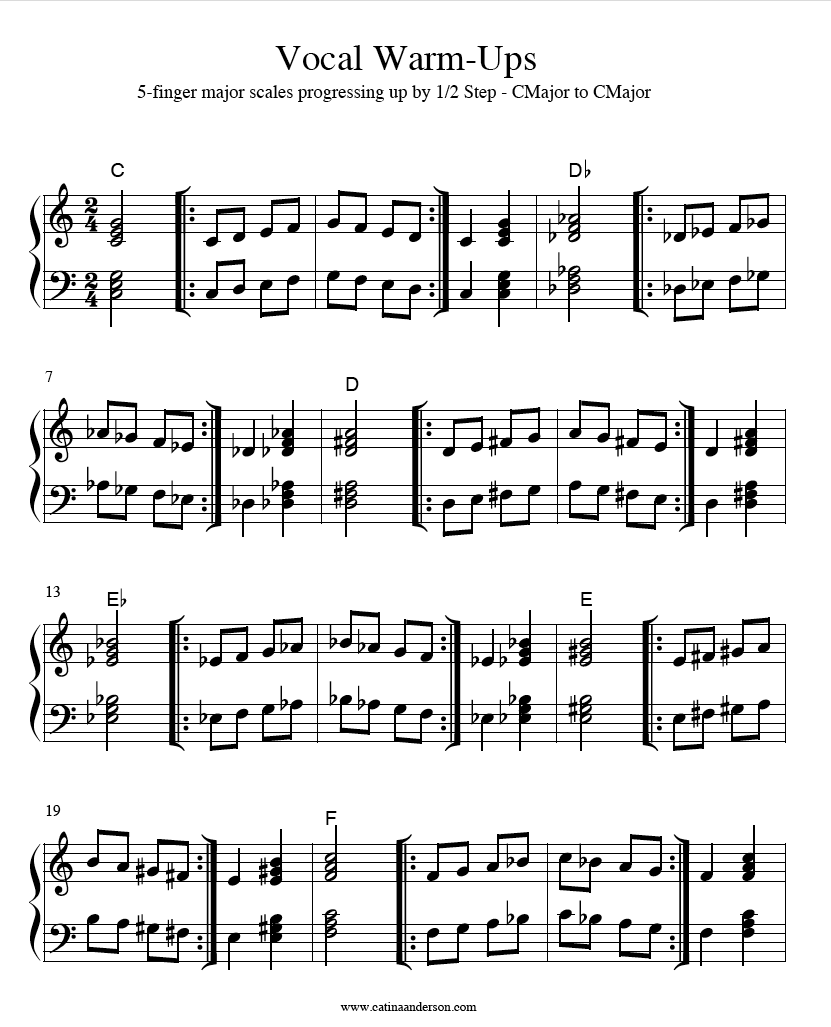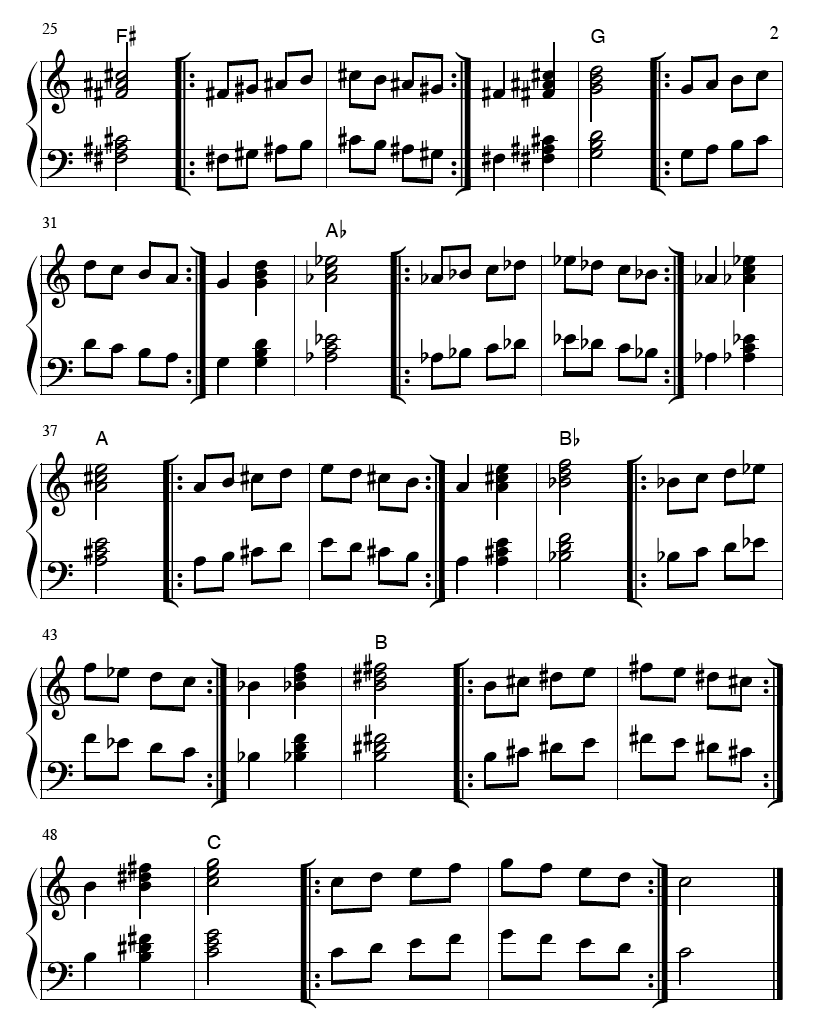 Next – Descending 5-note major scales – progressing up by 1/2 steps.  I formatted the notes large to make it easier for beginners to read.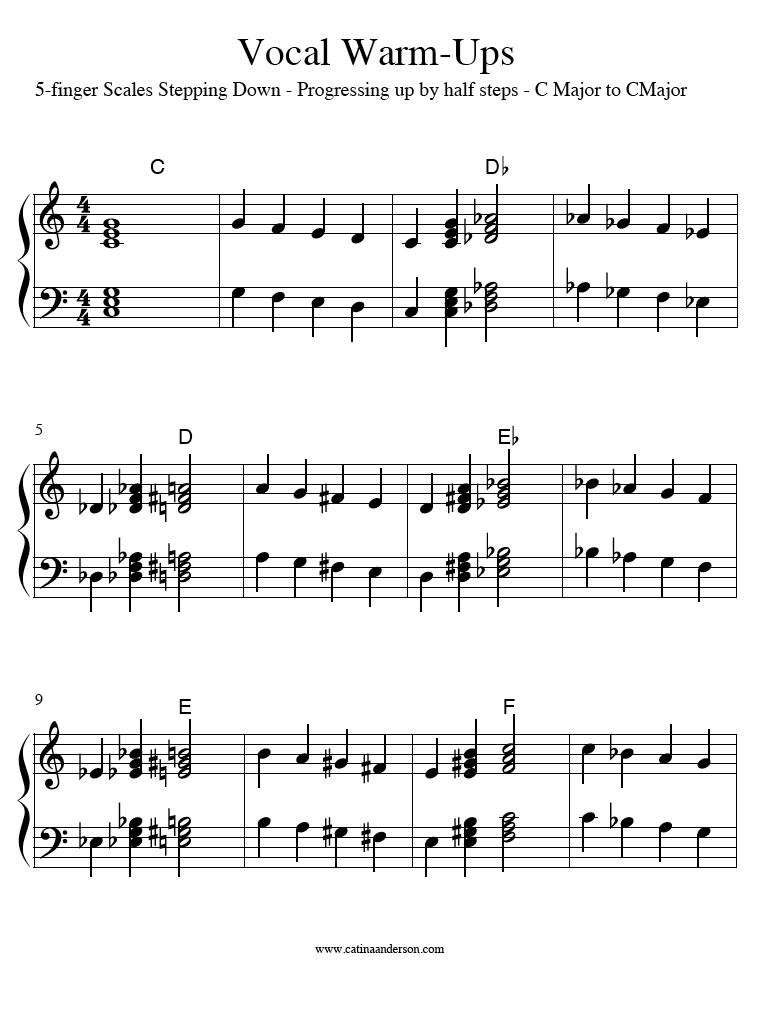 And finally Descending 5-note patterns – major scales – but this time progressing downward by 1/2 steps starting with G Major.


Save
Save
Save
Save