Of course, tomorrow is THE day for intentional acts of kindness and THE day for…
HEARTS!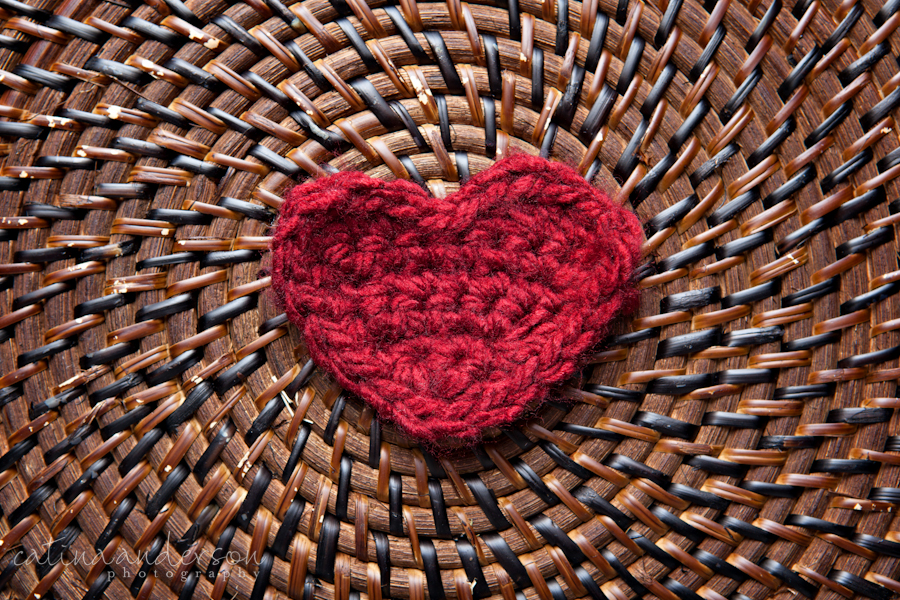 There are dozens of ways to make a crochet heart and they are quick and simple to make.
One night last week one of my daughters was sitting next to me and I had some leftover red yarn so I told her I was going to make her something and quickly crocheted a heart with chunky yarn and a large hook. She loved it and I did too – something about just having a really soft symbol of love to hold on to was just…
…nice.
I can't explain why because there was no purpose for it.
It was just a soft, fuzzy heart.
So we thought maybe we'd make a whole bunch to pass out to people on Valentine's Day.
Of course, then I was in the store buying more yarn and the lady at the cutting counter asked me why I was buying this gorgeous shade of red. I pulled out a heart from my bag and gave it to her. I told her what we were doing and that she could keep it or pass it along to someone else. She finished cutting my fabric and then basically said thanks, but no thanks and gave it back…
lol…
um… awkward…
…and I fear I may from here forward be known as the crazy heart lady at my local craft store…
Nonetheless the girls are excited to give hearts to their friends and to ask if they can put some heart bookmarks in the school library as surprises for other little readers. So we made more, added strings so they can be hung from doorknobs or mirrors or bookbags… added longer strings and fringe to make bookmarks…
…and I'm hoping their experience of giving is a little less awkward than mine was… lol.
They are little and cute after all… (the girls that is… well… the hearts are cute too 🙂  )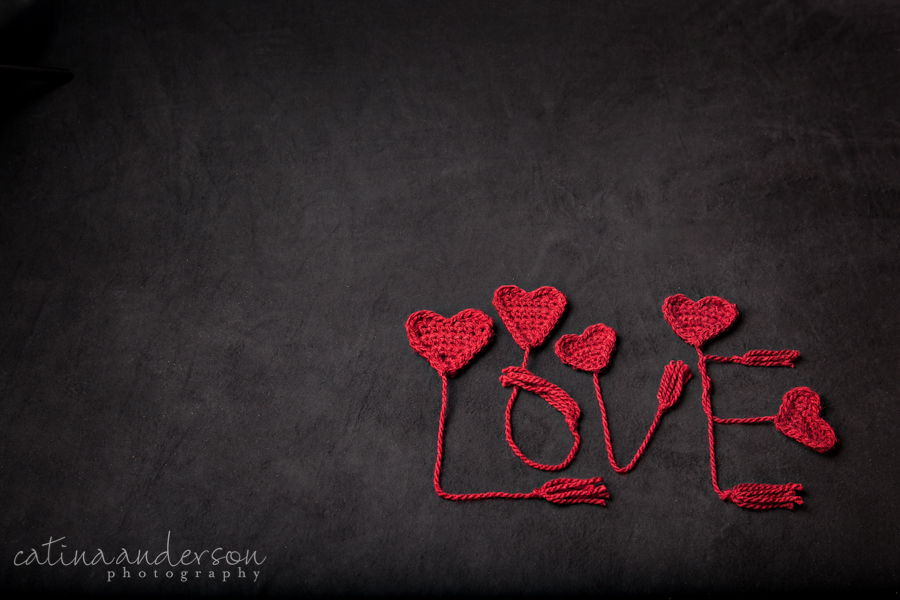 Here's the basic way I made mine.
I can't guarantee that I made this up myself as I have made lots of hearts over the years from patterns or instructions online and while I made this without looking at a pattern it's possible it's just stuck in my head from one of those previous experiences. At any rate…
Yarn: We used Deborah Norville Chunky Weight Yarn.
Hook Size: Whatever you want … bigger hooks make bigger hearts… Size J was good for a bookmark, Size K was good for a single heart to hold onto (or even L).
Ch. 2
Row 1: 2 sc in 2nd ch from hook, ch1 turn (2)
Row 2: 2 sc in each sc across, ch1 turn, (4)
Row 3: 2 sc in first st., sc in next 2 st., 2 sc in last st., ch1 turn, (6)
Row 4: sc in each st. across (6)
Row 5: 2 sc in first st., sc in next 4 st., 2 sc in last st., ch1 turn, (8)
Row 6: hdc in first st., 2 dc in next st., hdc in next st., sl st in next 2 st., hdc in next st., 2 dc in next st., hdc in last st.
Then sc evenly down one side of the "V" and back up the other joining with a sl st to the first hdc in row 6. finish off with sl. st.
Add a string for a hanging heart (good for bookbags, doorknobs, mirrors)
To make a bookmark just leave a long tail when you first start the heart. After finishing off you can join with a slip stitch at the bottom of the long tail, ch1 (away from the heart) and finish off with a slip stitch. Use that single chain to attach fringe.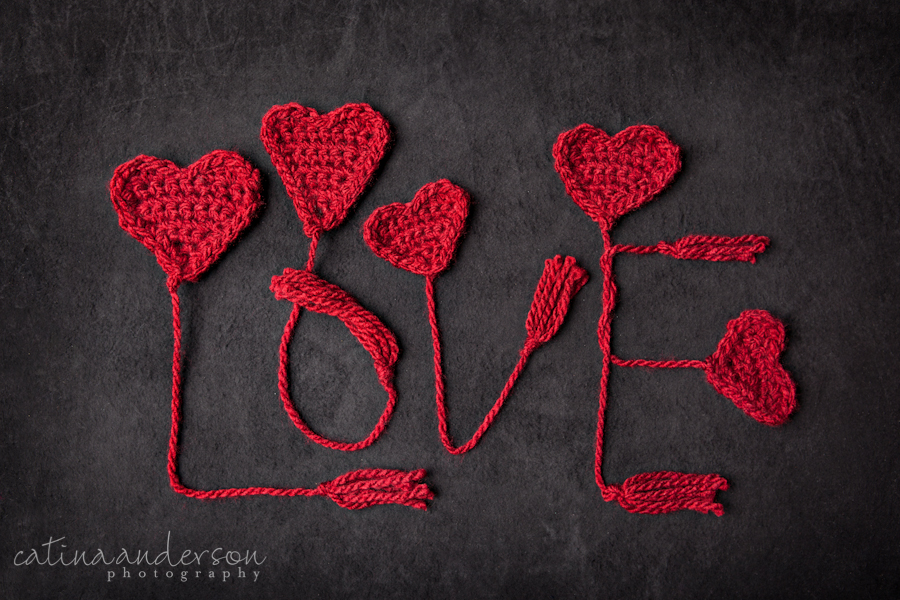 Of course – there are dozens of ways to make hearts and if you are looking for a different size or design just check out ravelry.com – all sorts of free heart instructions. Have fun creating!!