You KNEW that with 2, 8-year-old puppy mamas this HAD to happen… lol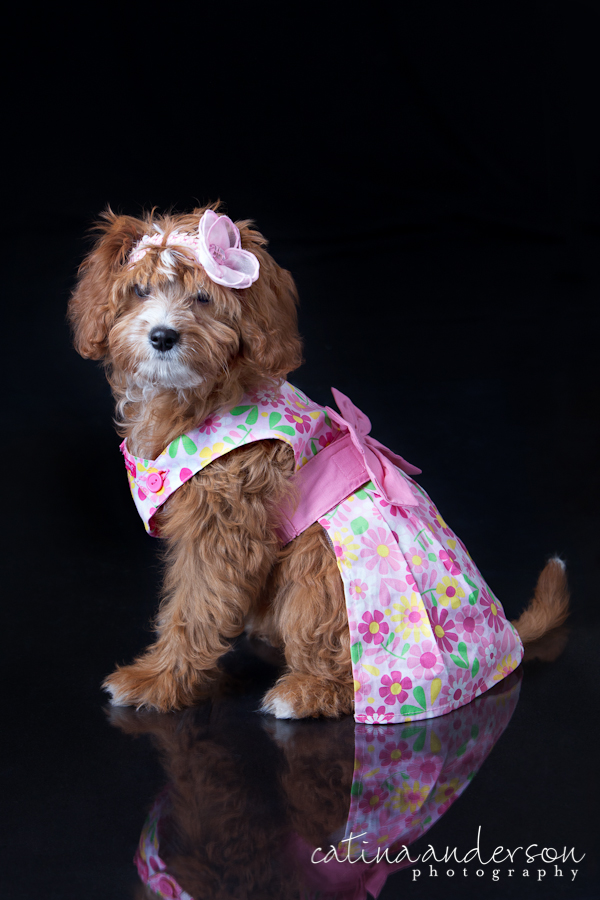 Of course they sent Daddy with instructions to pick up a puppy dress at Petco when he stopped to pick up supplies last week.  He arrived home with no dress in hand declaring… "Yes, they have them… but I just COULDN'T bring myself to buy one."
SO… the minute the vet said Penny could go to Petco the girls erupted with joy that they would finally get to buy a dress for her.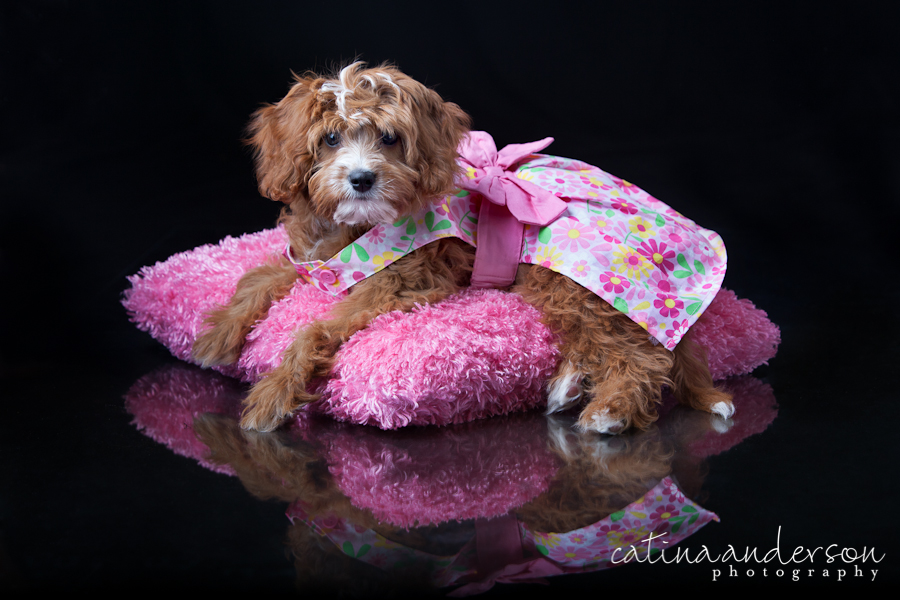 So – a dress and a sequin headband… along with some Beggin' Strips… and we had a fun little fashion shoot.  (This is her "proud" pose… a.k.a. sniffin' that beggin' strip held up by one of the aforementioned 8-year-olds…lol)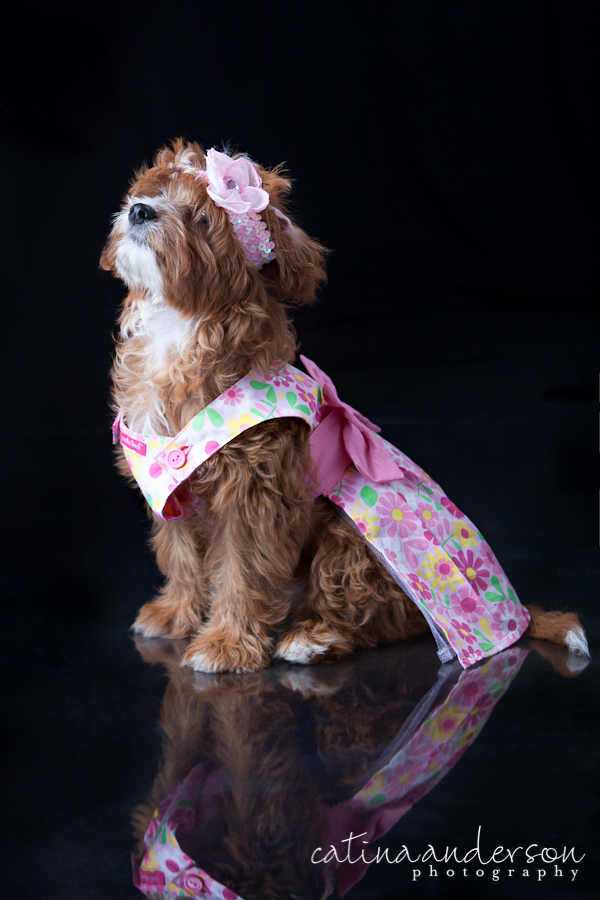 (And all Daddy did was shake his head, smile… and utter, "Poor, puppy… poor, poor puppy." ).

I love this one… looking at her reflection in the plexiglass.

And maybe my favorite of the whole bunch… too, too cute.

This last one needs a caption!  Can you help think of the perfect caption for this adorable shot?  Leave us a comment below!