A few years ago I did some limited participation in a citizen science project called "The Lost Ladybug Project" out of Cornell University.  It asks people to photograph, send in and identify ladybugs in search of rare or diminishing native species.  It's a great project for a nature enthusiast and especially great for kids to get started in citizen science.
This was the first ladybug I submitted in several years but the project is still accepting submissions and you can participate too!  When I first noticed this ladybug on my common milkweed I noticed it didn't have spots.  Googling, the first thing that came up was the Asian lady beetle (Harmonia axyridis) but after looking more carefully I noticed the markings on the head didn't match.  I suspected it was a Cycloneda species and had that confirmed in a FB insect identification group.  So I've now settled on likely Cycloneda munda (although if you're an expert and see that I'm wrong PLEASE don't hesitate to comment and correct).  I submitted my photo so should be able to get confirmation that way as well.  This ladybug was also kinda cool because both sides of the body (both wings) were slightly different shades.  From what I can read on the species page on Lost Ladybug Project, this is a female.  I wasn't sure if this was C. sanguinea at first but according to range maps we shouldn't be in the range for C. sanguinea, making this likely C. munda here in N. Virginia.  However, the map was marked as 1985 so I am curious whether anything has changed in the later decades.
Here's the pretty little beetle I spotted on my common milkweed… thankfully there to take care of the aphids that are moving in this time of year!  They're good garden helpers eating the aphids in our flowerbeds!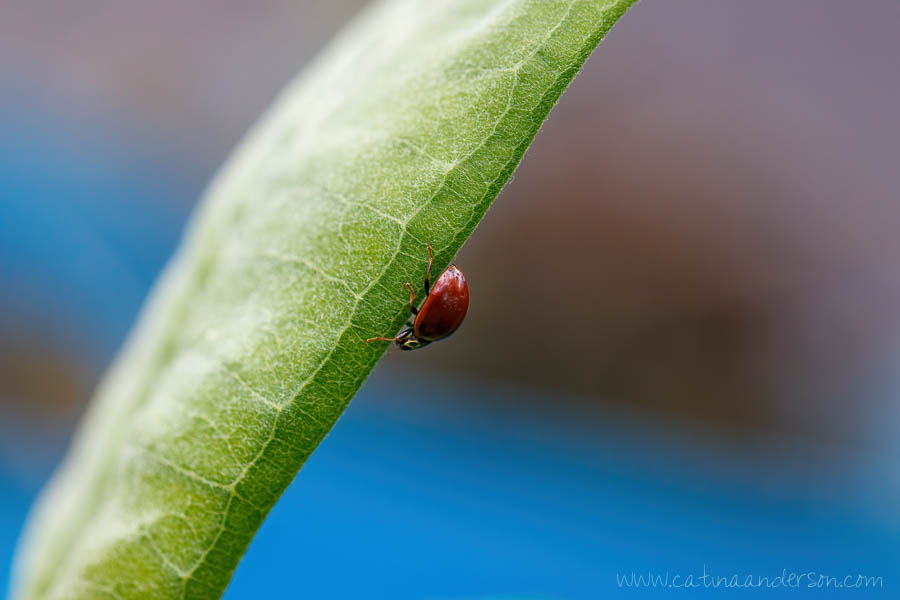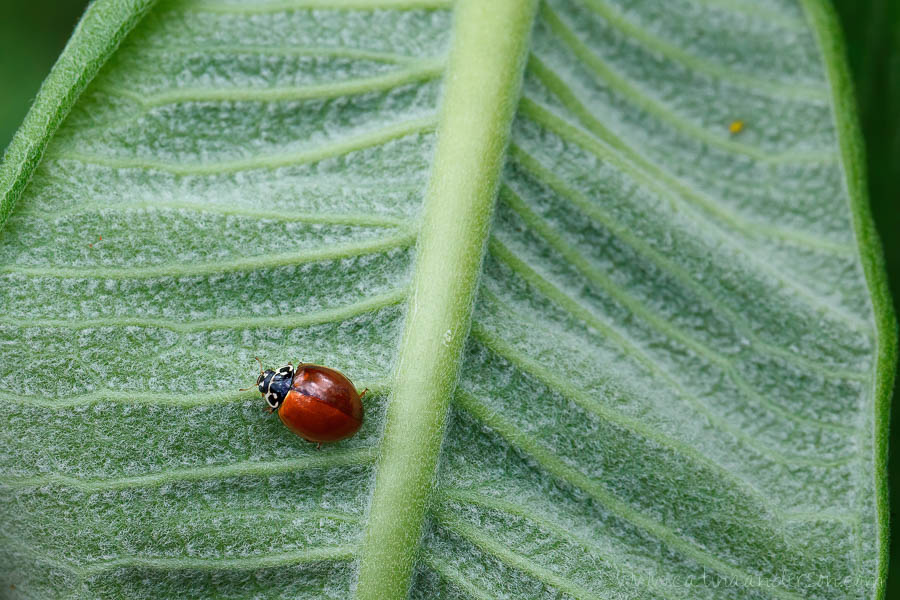 Here's a link to the Lost Ladybug Project identification page for this species.
I was especially happy to see this was one of our native ladybugs.  Those of us out in the country that notice ladybugs entering our houses in the fall know the invasive species well.