I have so many pictures from the last few weeks that putting out a complete thought here on the blog, fully illustrated, seems overwhelming at best right now.  I can only squeeze in the time to share a photo here, a photo there… one picture at a time.  Though, eventually, I would like to put together posts that show some of the processes I was able to document through photography with a series of images.
Today I was going through the many images on my hard drive looking for those that show up-close details to share with my children's classmates.  Images that show things that are difficult to see without magnification or that show processes we tend to miss due to timing (like pupation or eclosure).
I found this one during the caterpillar's final molt that I think is fascinating.  It shows the skin partially molted as the chrysalis begins to form.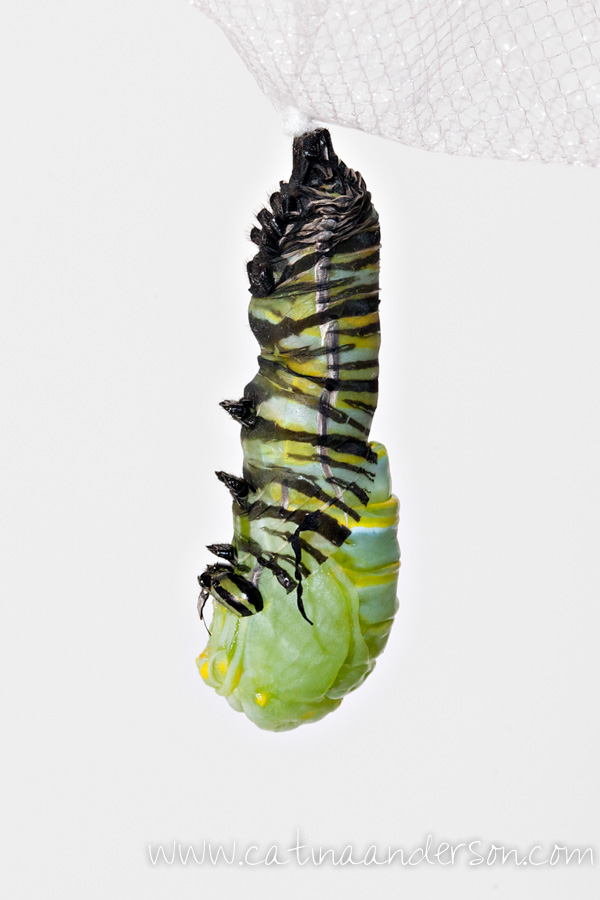 One of these days I will hopefully get the whole series processed and posted!