The third post in this newfound theme of mine… a series of shots looking up at the interesting architectural details found on ceilings during our travels.
This one was taken at John's Pizzeria in New York City on 44th Street.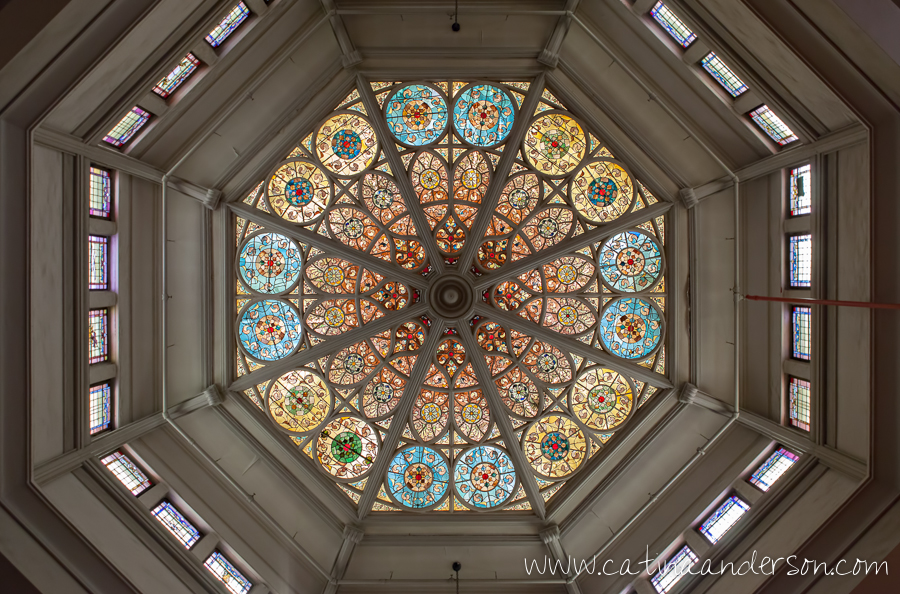 From the outside it looks unassuming.  On the inside you find glimpses of an old church complete with a gorgeous stained glass ceiling.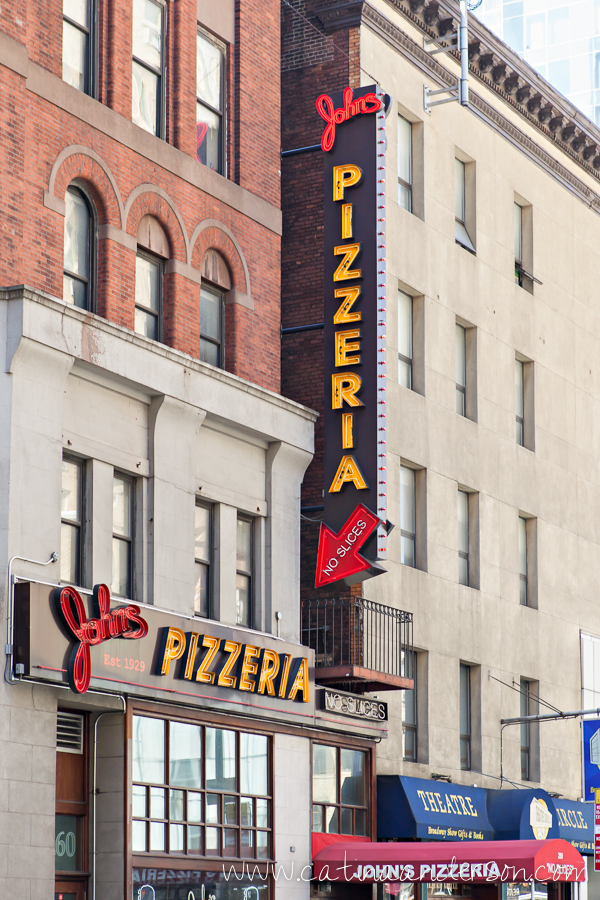 And – really, really yummy pizza to go with it.  We ended up there twice in our 4 day trip to NYC last week.  :)
To see what I saw looking up at Jamestown click here or at Ellis Island click here.  :)