Yesterday I posted a picture of a hoverfly.  I initially labeled that photo in my facebook account as "tiny bee."  It was this photo that tipped me off that I was wrong and that what I was photographing was, in fact, not a bee but a fly.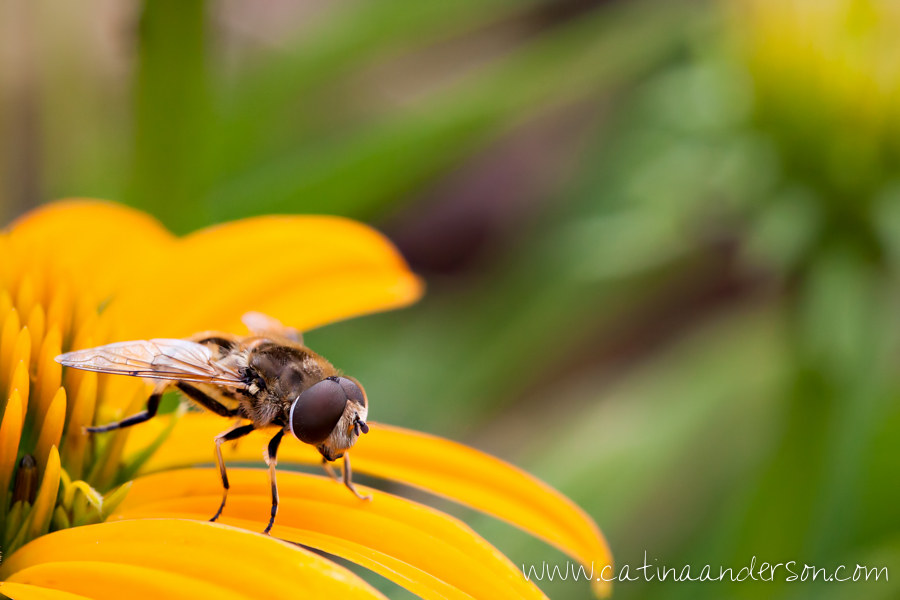 A close crop of the same image.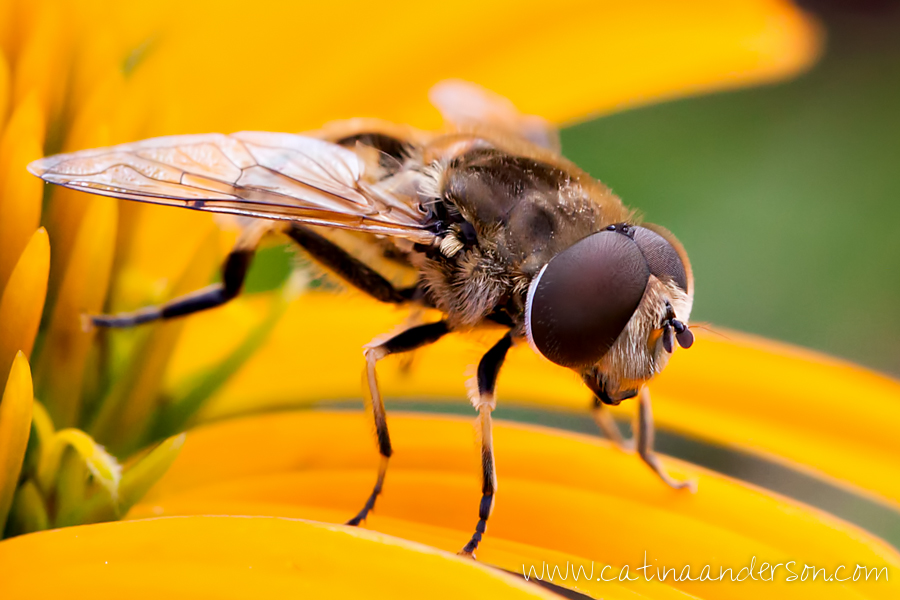 My kids were quite relieved to learn these tiny insects that are everywhere aren't a threat

.  Knowledge always does seem to have a way of relieving fear.