To say that I'm behind on getting my photos printed or put into photobooks is the understatement of the year.
I take so many pictures that I'm not even really able to keep up with processing them all.  But to print is another story altogether because the perfectionist in me takes over and wants to have just the right selection of images, all edited perfectly, in the correct groupings, with detailed stories and captions so my children remember all about this time in our lives.
So I get overwhelmed and do other things…
I'm sure many of you can identify.
One project I have decided to just "get 'er done" is a project 365 photobook from 2009.  I have all of the pictures and captions on facebook so it's just a matter of going through the original images, re-editing in some cases (when I discover my terrible skills back then don't jive with my perfectionist tendencies and warrant I take another shot at processing) and exporting them.  Well… then there's still the matter of arranging them into the book and retyping captions… hmm…
maybe I'll go out and clean my garage…
see what happens there?
Anyway – I came across this one as I was working on the May 2009 pictures today.  It's still one of my favorites because it was one of those pictures that was pure luck.  I was shooting with my newish DSLR (a Canon Rebel XSi at the time) with the kit lens (an 18-55).  It looks like the flash fired so it was probably in auto – and the image is a .jpg file… I was a total newbie.  But I was chasing butterflies through the yard and trying with whatever skills and equipment I had to get a good shot.  I didn't realize I even had this one until I uploaded to my computer.  I am still, to this day, tickled because this was what I captured.  With the fast movement of the butterfly wings and a camera exposure of 1/60th of a second at f5.6 the camera somehow managed to capture most of the butterfly as transparent… and I managed to hold the camera steady enough that the flower is in focus.
It looks like photoshop layering but it is not.  Just for those that need proof I posted my processed image here at the top – and beneath it is the image straight-out-of-camera for comparison.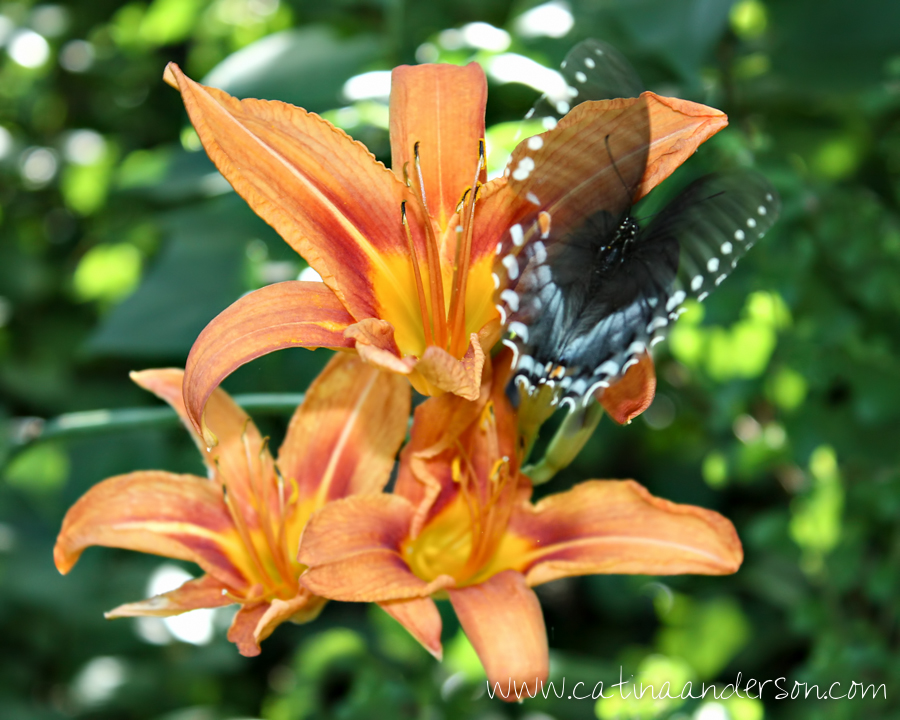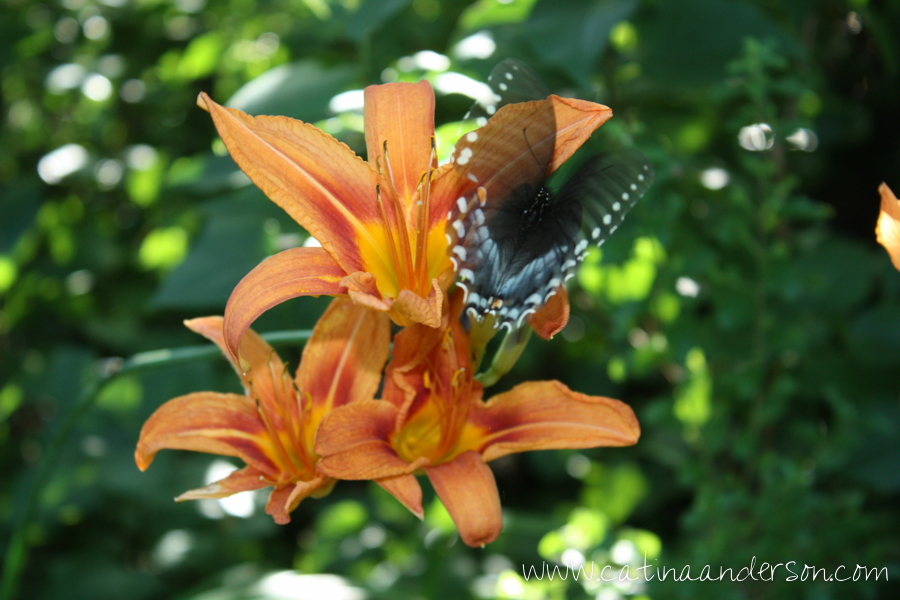 Maybe not the most impressive photo in the whole sea of gorgeous nature photos but for me it still makes my heart smile even 5 years later.  Total luck… but sometimes those are the moments that really stand out.  And really, isn't this what photography is about?  Capturing images that make YOU happy?  Sometimes when we're in the world of professional photography we tend to forget about looking for images that make our hearts sing and shift over to the intense people-pleasing that is the reality in a client-based business.  It's important to keep searching opportunities to take images that sing to you.  DSLR, iphone camera, old film camera, point and shoot… whatever you've got… capture life.  And then… let's promise each other to start PRINTING out those images that make our hearts smile.