A couple weeks ago I posted individual portraits of this sweet little boy who just turned one.  Today I want to share a few of the shots we took of him and his beautiful mama.  Honestly the natural, interactive shots from this session are my favorites.
The images that capture a joy and a connection between mama and baby – the images that will allow this little boy, as he grows into a young man, to see how very much his mama loves him right now.
Those are my favorite images.
They are the ones I believe will stand the test of time – far longer than any posed portrait of a happy smiley baby.
So I'll start with this first one – my absolute favorite of the session because of the peaceful joy it conveys.  I shared this one earlier this month.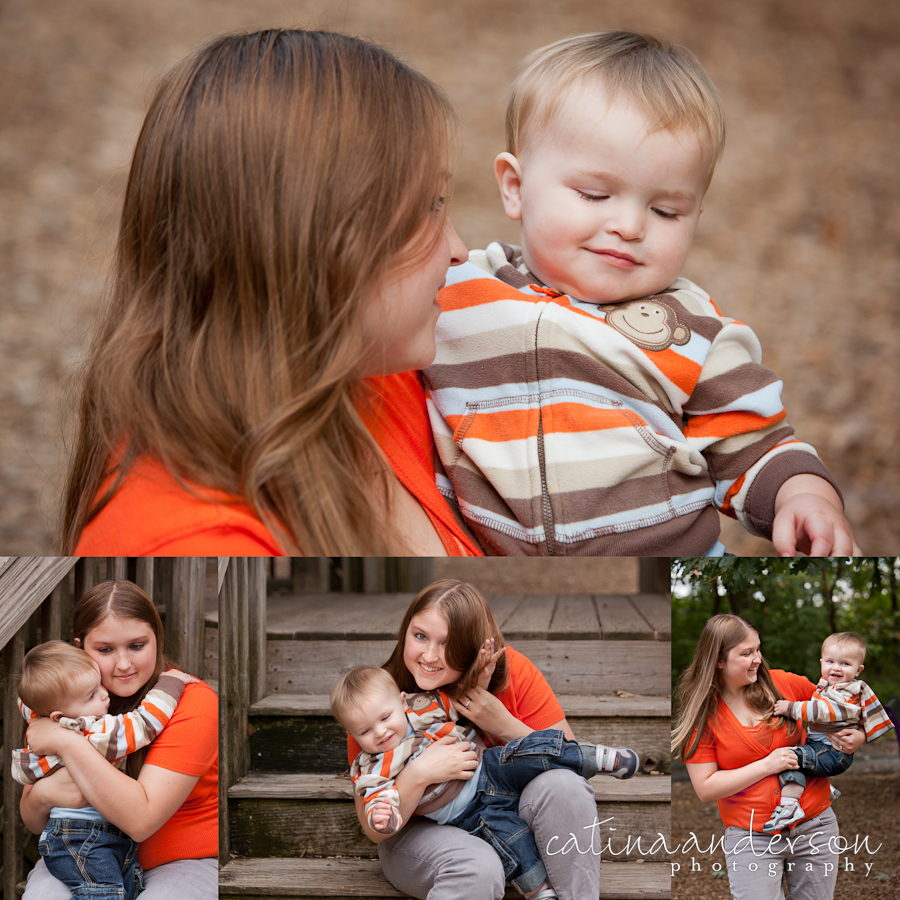 And then a few more adorable moments in between poses that I think are often more special than the poses themselves… baby caught in mama's hair as she tosses him around to make him laugh… a quiet hug for mama… a glance off in Grandma's direction.
And a moment of absolute joy as his mama swings him around and around to squeals and giggles.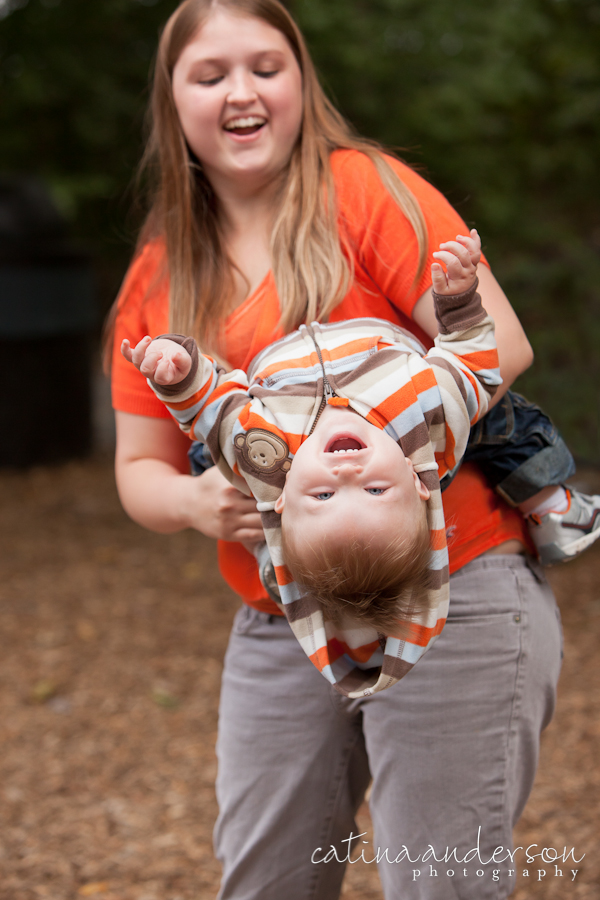 I love this next one too… at this point in the session this little guy was getting tired… and he wanted more than anything to stuff every piece of mulch or fallen leaf into his adorable little mouth.  He was not happy that the treasures kept being taken away… and he was no longer amused by my dinosaur growls.
His telling expression just cracks me up… so adorable…
But even more than that there is something here that speaks to me of the future.  Of the many years ahead that he will face frustration and his mama will be there for him.  Calm.  Comforting.  Safe.
Just the same way she was in this very moment.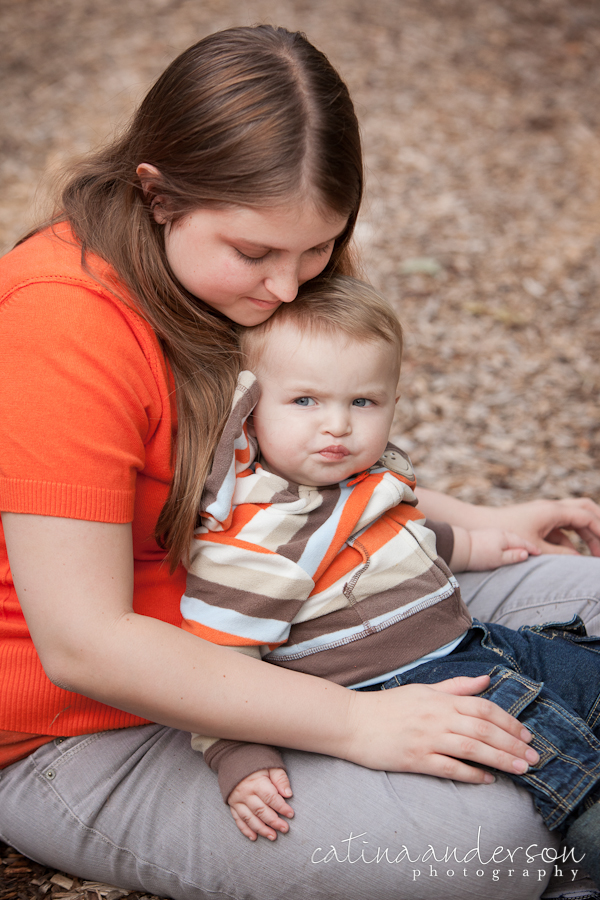 But back to fun and giggles!  Don't ya' just love how happy he looks in that middle one!

And then those fun, independent but wobbly baby steps… with a proud mama keeping watch from behind.

I had such a wonderful time with these two and this little guy's Grandma during their session.  It's been wonderful to get to watch him grow over the past year through a newborn session, 6-month session and then this 1-year session.  It's amazing how quickly time flies right by.  Thank you for trusting me to capture these moments for you!