Last summer we were visiting family in Southern MD when I had a chance to get up close and personal with a "Creepy Cutie" I shared on the blog in August.
As I was photographing that personality-filled praying mantis a huge insect flew up and landed on the table behind me.  I was able to grab just a couple frames before it flew off again.  I had no idea what it was but part of "Exploring Local" is exploring the plants and animals around us as well as the places to sightsee.  So I posted it on FB, enlisted the help of my fb friends and started googling.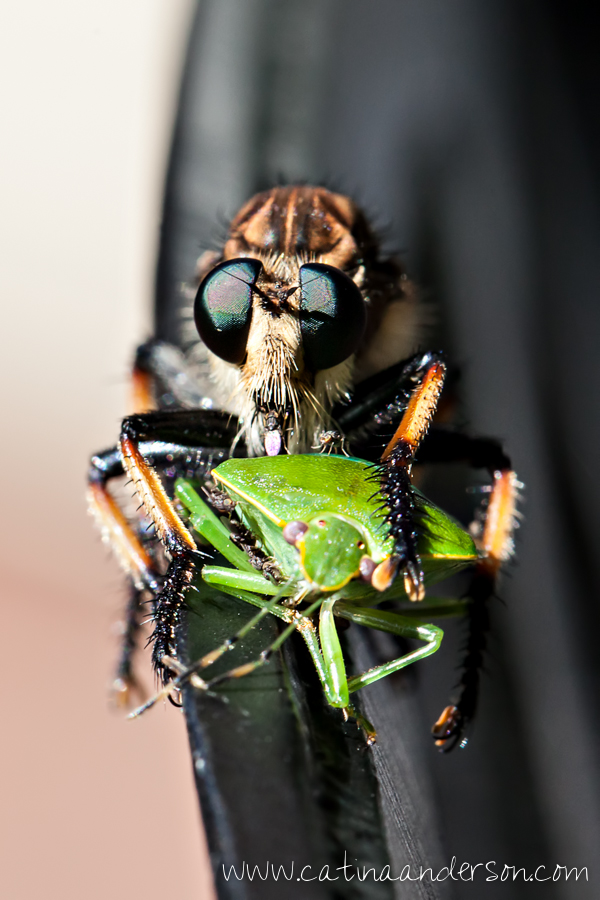 The closest I found for identification was a photo posted by another blogger, Steve Willson, on his blog "Blue Jay Barrens" which looks very much the same as this one only from a slightly different angle.  His fly is even holding the exact same prey.
He identifies it as a Robber Fly and it is eating a green stink bug.
Here's the wikipedia link for the robber fly.
I was a bit disappointed to discover they don't seem to prey on the brown ones

.