Last month I had the opportunity to photograph this little cutie for the third time.  I started with his newborn session – then a 6 month session (which I'm realizing now I've never shared!  hmm… maybe another blog post up my sleeve!) and now he's 1 year old!
It was my first time photographing a 1-year-old and I've been dying to share these pictures but wanted to make sure his mama wasn't keeping any of them secret for Christmas cards.  She gave me the go-ahead so I'm a-sharin'!
Of course… I couldn't decide what to share so I'm going to make 2 posts – today the individual pictures of this little cutie and then later this week I'll share some of my favorites of him and his mama playing.
We went to "Dinosaur Park" – a popular playground in Ashburn for this session.  Even at one year old he was fascinated watching all the big kids playing.  His mama, grandma and I certainly got our workout of silly faces and jumping up and down… and yes – even growling like a tiger  dinosaur – to get his attention back on us!  Just look at this cutie!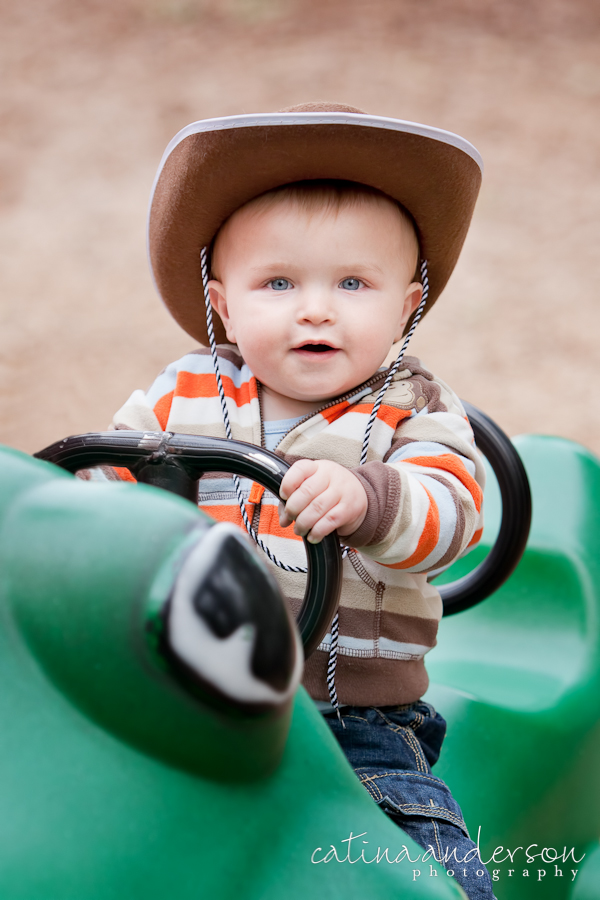 After a little bit of play time we tried our first "pose" on a park bench.  I love how expressive 1 year olds are.  His facial expressions cracked me up – definitely got a bunch of "Is that lady crazy??  What is she doing??" thrown my way!  Of course… I think all the other playground visitors were thinking the same thing with me growling like a t-rex…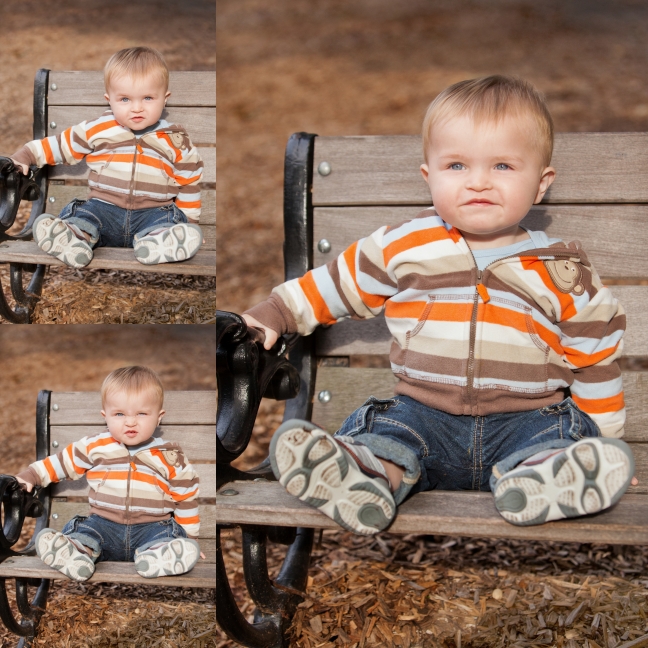 Oh – and look at those gorgeous eyes!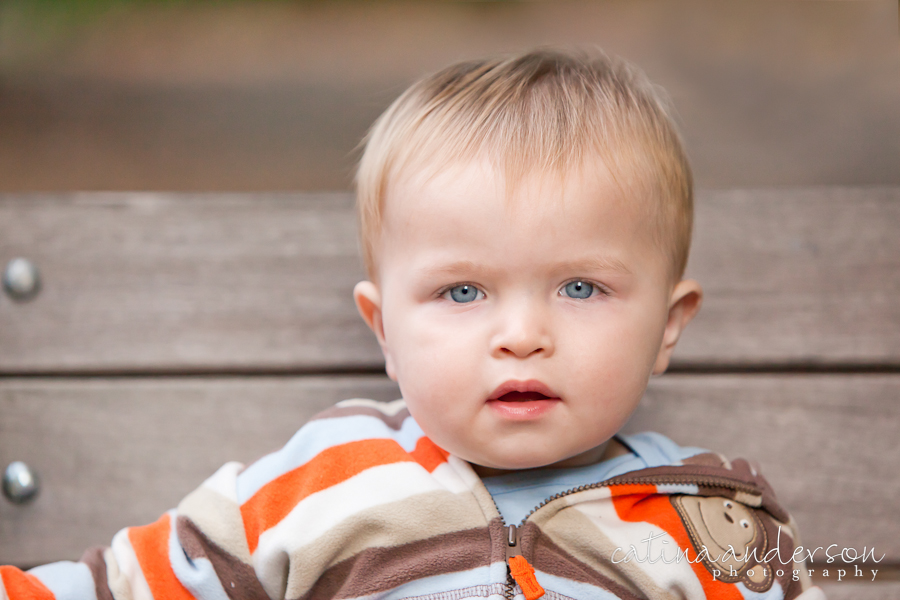 Dinosaur Park just happened to have this awesome tree stump… that someone had cut into the shape of a chair… How convenient!

Of course… for a one-year-old, eating mulch and leaves is a favored past-time… and…
well…
we're not so happy when mama takes the mulch away…
and yes…
this photographer thinks these moments are precious, adorable, treasurable photos too.
Don't you just wanna hug him???

So then there is a little bit more playtime…

and a few more glimpses of those big baby blues…

…and oops – almost forgot this one!

and that one perfect shot with the cowboy hat mama bought for his birthday party – that stayed on his head all of 1 second before he lifted it right back up and peeked at us from beneath.

But we caught it!